Texas State hosts 39th annual Martin Luther King, Jr., Day celebrations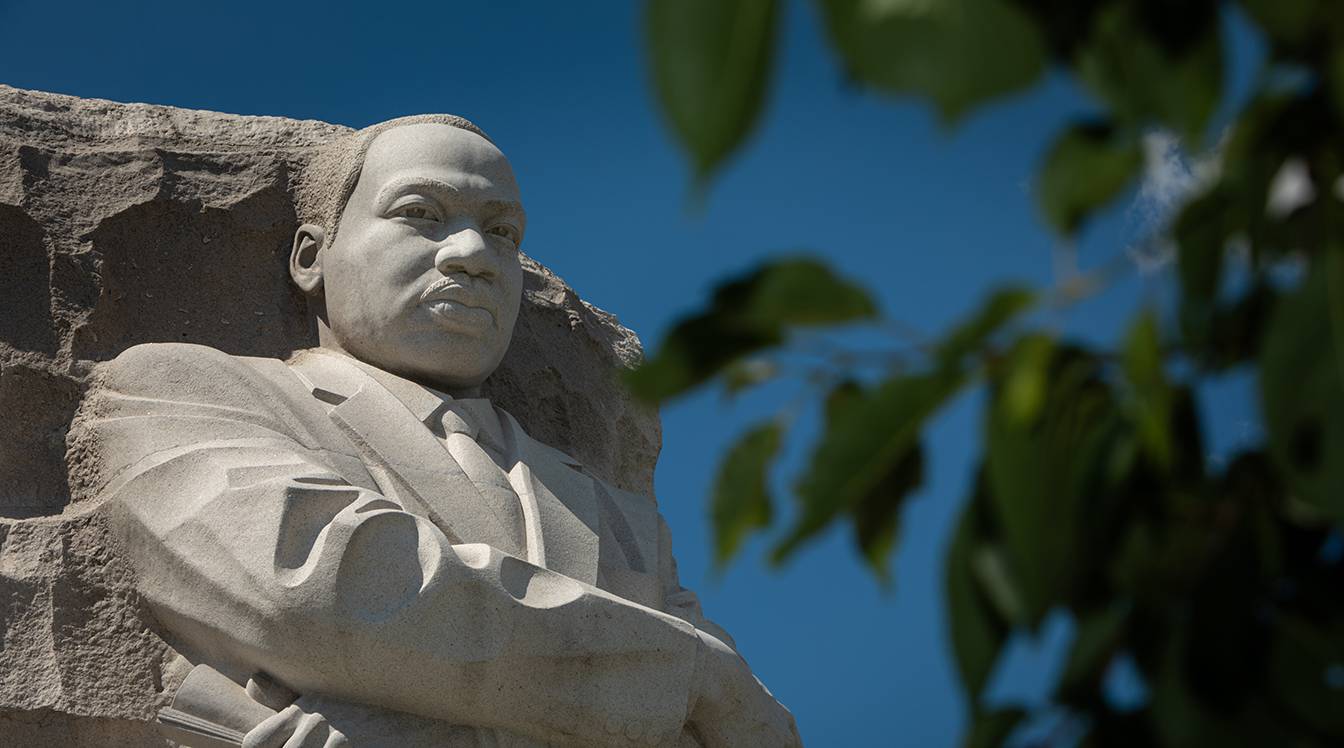 The Division of Inclusive Excellence at Texas State University will host the 39th Annual Commemoration Celebration of Martin Luther King, Jr., on Jan. 17.
The event will begin at 5 p.m. with a MLK solidarity march from the LBJ statue on the Quad to the LBJ Student Center Grand Ballroom, immediately followed by a formal program and reception in the ballroom at 5:30 p.m. Leonard Moore, George Littlefield Professor of American History and the former vice president of diversity and community engagement at the University of Texas at Austin and executive director of the UT Historically Black Colleges and Universities Initiative, will deliver remarks.
The event will pay homage to the life of King while highlighting talented students at Texas State.
The Division of Inclusive Excellence with also host a preliminary event 1-2 p.m. on Monday, Jan. 16 with a poster-making workshop in LBJ Student Center suite 2-20.0 (Unity Lounge). Food and light refreshments will be provided.
This year's theme, Dream Together, challenges people to collaborate in reflecting on King's ideas and commemorating his legacy, while continuing the pursuit of a more just and equitable society for all.
The Division of Inclusive Excellence is a sponsor of the Dunbar Heritage Association's Martin Luther King Day events in San Marcos. These include the MLK Kid's Event 10:30 a.m.-12:30 p.m. on Saturday, Jan 14 at the San Marcos Public Library and the 21st Annual Martin Luther King Day Wreath-Laying Ceremony, March and Celebration program 9:30 a.m.-12 p.m. at the LBJ/MLK Crossroads Memorial, located on the corner of LBJ Drive and MLK Drive in San Marcos.
Martin Luther King Day is a federal holiday observed on the third Monday of January. King was a civil rights activist, Baptist minister and is most known for his campaigns for racial equality in the U.S. and winning the Nobel Peace Prize. He is also remembered by his anti-war stance, embracing an economic justice program with the Poor People's Campaign and criticism of economic exploitation. It is because of his selfless and dedicated activism that this day is also recognized as a Day of Service, where citizens are encouraged to volunteer to improve their communities.
Following support from trade unions and a petition with six million signatures, the bill to make MLK Day a federal holiday became a law in 1983. Texas State has observed and celebrated MLK Day since 1984, before it was nationally observed in 1986.
For more information on the MLK Commemorative Celebration, visit inclusion.txst.edu/students/programs/cultural-celebrations/mlk.html.