Four priorities of NEXT IS NOW capital campaign

On October 8, Texas State University publicly launched NEXT IS NOW, the largest fundraising campaign in university history. The campaign is on track to raise $250 million to advance initiatives focused on student success and becoming a Tier 1 research university.
The NEXT IS NOW campaign, which has raised more than $172 million during a silent phase that began in 2014, will focus on four campaign priorities: student support, teaching and research, athletics, and renovating and building facilities to meet the needs of the San Marcos and Round Rock Campuses.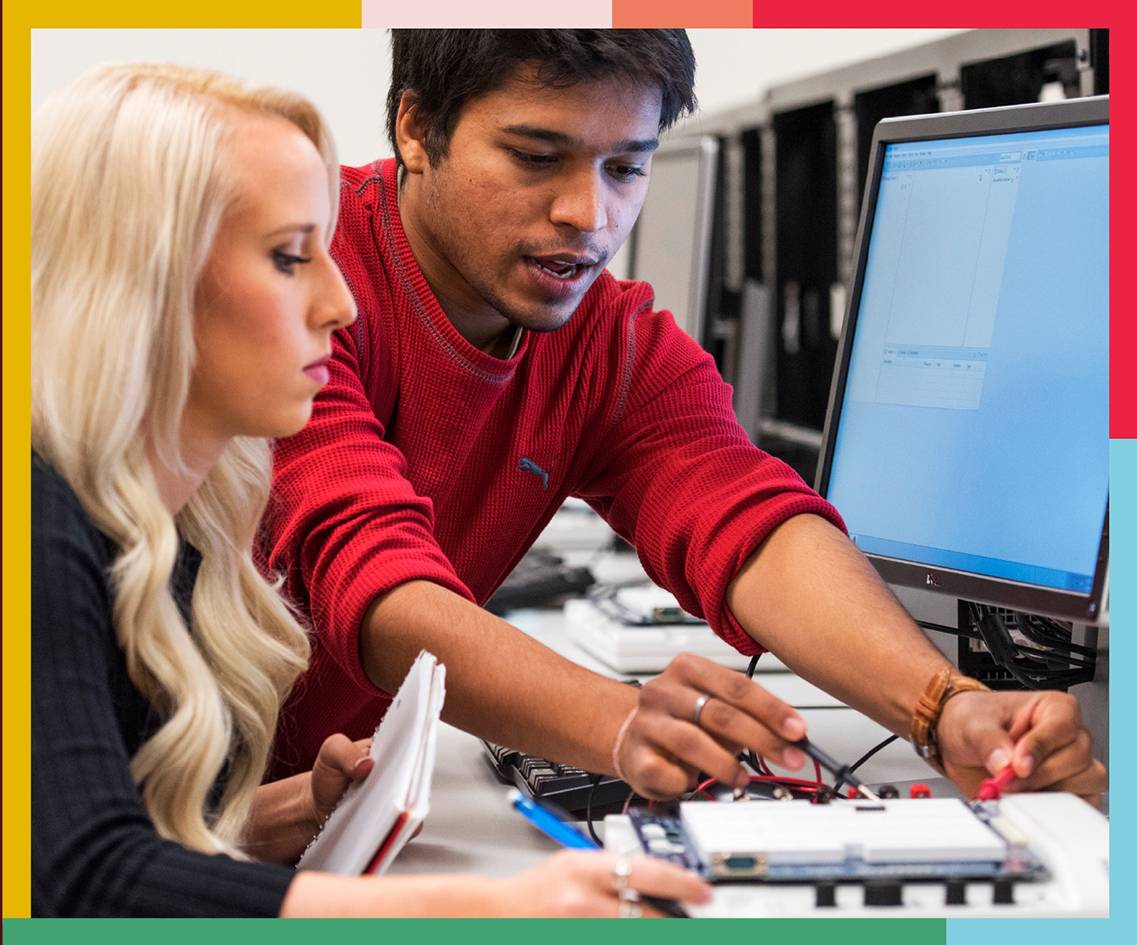 NEXT: Student support
Supporting student success is one of the primary goals of NEXT IS NOW.
Scholarships and fellowships help Texas State attract an increasing number of students in the top of their class and those working toward graduate degrees while maintaining the university's ability to serve a student body that mirrors the demographics of Texas. As a federally-designated Hispanic Serving Institution, almost 40% of Texas State students are Hispanic, and 43.5% of students would be the first members in their families to earn a college degree.
The world-class education Texas State provides is life-changing for each student – and transformative for entire communities. The Bobcat network includes more than 214,000 alumni thriving across the world, in every industry and field.
Through the campaign, Texas State will also increase support for expanded enrichment programs, such as study abroad and mentored research opportunities that inspire students and prepare them for their chosen careers. The university will also continue to enhance the specialized resources offered to support students, including academic support and advising, counseling and health services, accessibility and disability services, and more.
NEXT: Campuses
To meet the needs of a 21st century university, Texas State will invest in new buildings and equipment to ensure cutting-edge teaching, learning, and research spaces.
Major renovation or facility needs include:
New Music Building
The Meadows Center for Water and the Environment renovations and expansion
Live Oak Hall film and television equipment
McCoy College of Business Student Success Center
Center for Innovation and Entrepreneurship
Health Professions equipment for Round Rock Campus
Science, Technology and Advanced Research (STAR) Park
The Meadows Center for Water and the Environment
To meet its growing research and education needs, The Meadows Center for Water and the Environment envisions a $12.5 million renovation of the historic Spring Lake Hall into a premiere interpretive research laboratory that will support Texas State's work to prepare future environmental leaders, advance water and climate science, and bring innovative solutions to today's most urgent water challenges. Over the past 19 years, The Meadows Center's staff and operations have grown considerably, with the number of visitors to this popular destination reaching 125,000 guests annually. The center's Discovery Hall on the first floor will be transformed to accommodate the public, while other renovations will enhance The Meadows Center's capacity for research and to address water resource issues such as climate change, environmental STEM education, and integrated water resource management.
New Music Building
Originally intended for 200 music students, the current music building started out as a gymnasium that was converted in 1983. Since then, the School of Music has grown dramatically, with 30 music ensembles, the 350-member Bobcat Marching Band, symphony orchestra, six choral ensembles, opera, four jazz bands, a rock ensemble, two salsa bands, two mariachi groups and 12 smaller instrumental ensembles. As one of the top music programs in the country, students are accepted through competitive auditions. Approximately 2,000 non-music majors enroll in music classes and 200 of these participate in music ensembles. Faculty members have earned 26 Grammy nominations and taken home 11 Grammy awards.
When completed, the music building will serve almost 600 music majors and 80-plus faculty who are now spread across five buildings. The proposed facility will contain nearly 110,000 square feet of space for classrooms, labs, studios, faculty offices, rehearsal and practice rooms, music library, instrument maintenance room, piano technician studio, storage and a student lounge.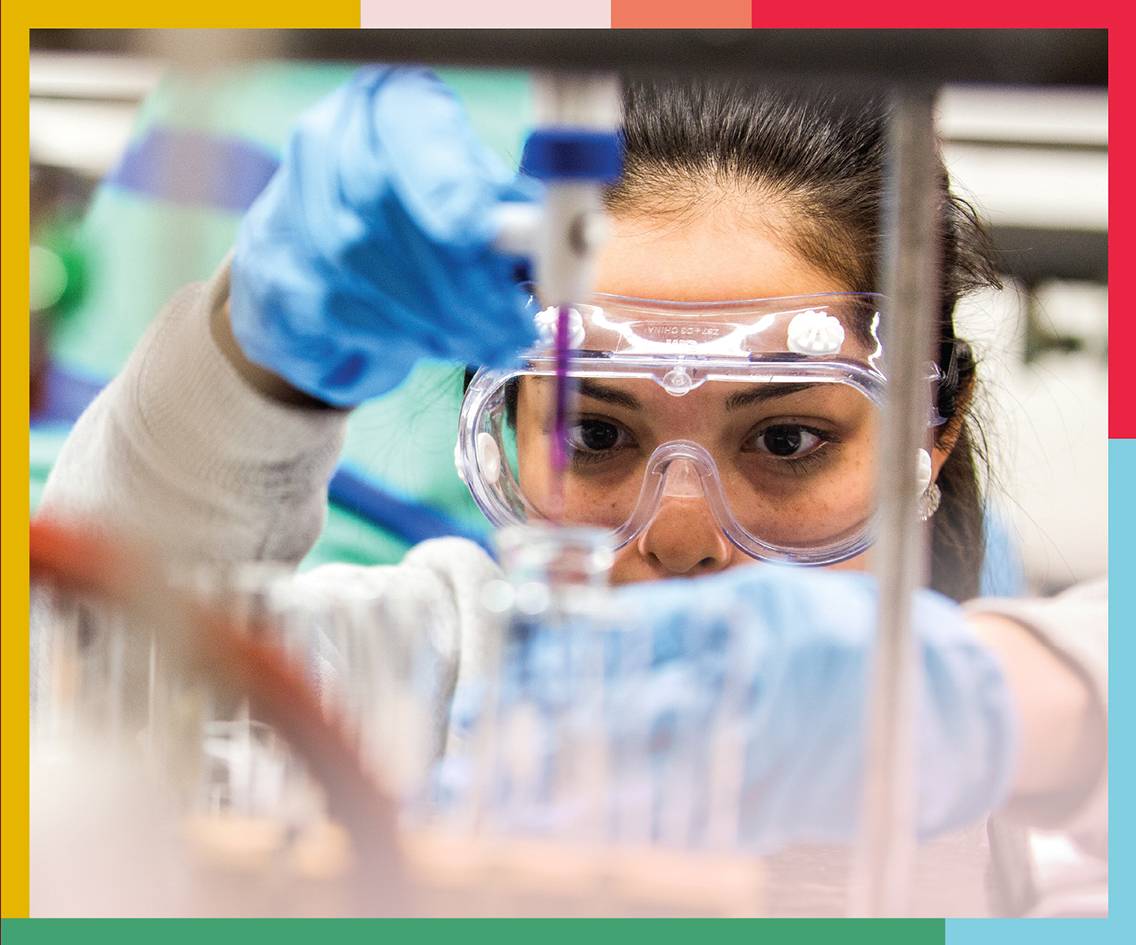 NEXT: Teaching and Research
Supporting endowed faculty positions and the university's research enterprise will move Texas State on its trajectory toward becoming a Tier 1 research institution which translates into real-world benefits for students and society.
To support ongoing efforts to recruit and retain the best and brightest faculty members, Texas State is committed to creating and supporting more endowed faculty positions. Having endowed positions ensures that Texas State will have the resources to attract and keep faculty members who are experts in their fields and dedicated to teaching the next generation. It will enable the university to employ people as experienced in the boardroom and in the world as they are in the lab or the classroom. Texas State is known for faculty who are as committed to mentoring students as they are to making research discoveries.
NEXT IS NOW will accelerate the university's continued transformation into a national research university. Texas State has made significant progress, with record-breaking growth in research grants and funding. Over the past decade, research and development expenditures at Texas State have increased 111%, which now ranks in the top quartile nationally in total research and development expenditures.
Other priorities include continuing to grow identified areas of research focus, such as the new Center for Innovation & Entrepreneurship that was established in 2020, and the Center for Translational Health Research.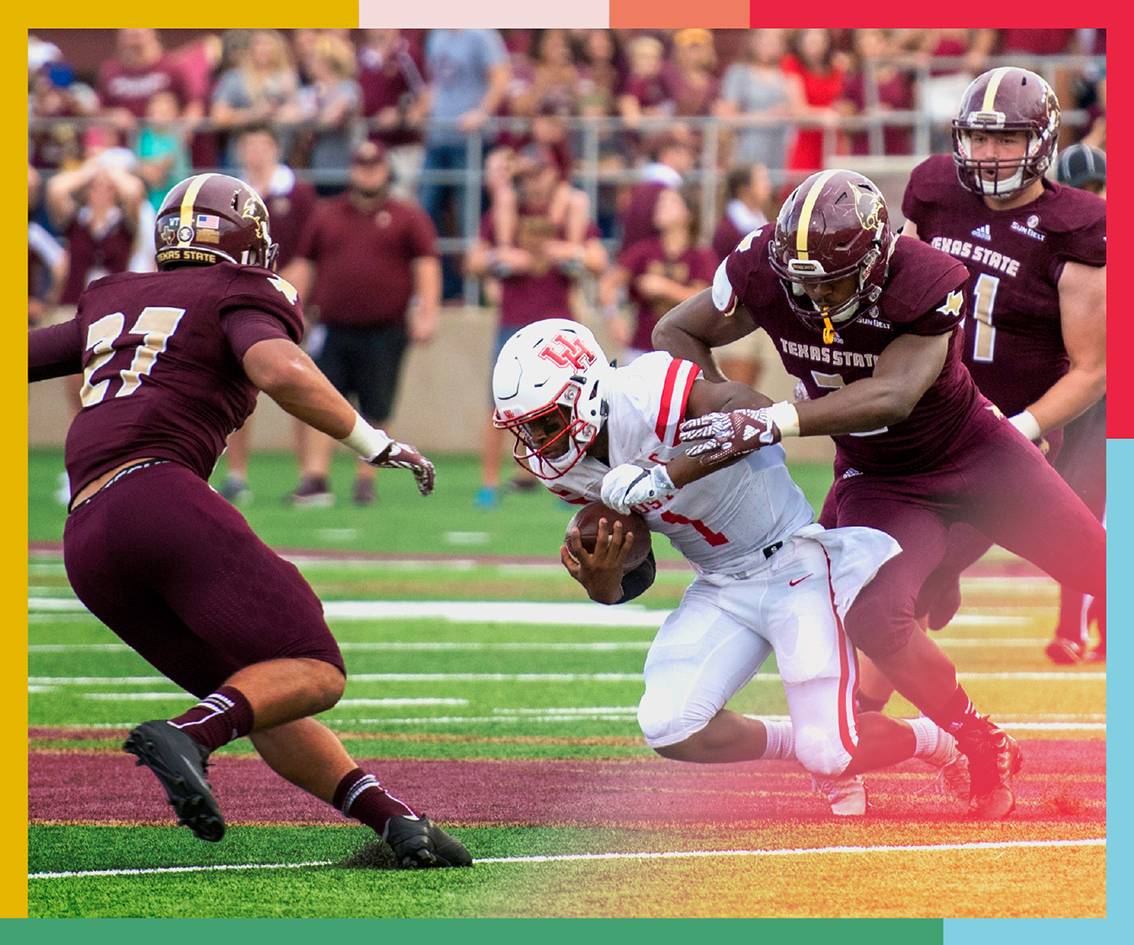 NEXT: Athletics
The Texas State Bobcats are an NCAA Division 1 FBS athletic program. From football and soccer to tennis, volleyball and golf, Texas State students excel in competition and the classroom. Texas State will raise funds to help student-athletes build on their success, hit new milestones, and pursue more championships. Priorities include increasing scholarships to help attract top student-athletes; building strong athletic programs that support student-athletes in nutrition and health, competitive performance, and academics; and enhancing facilities with renovations to the Bobcat Stadium South End Zone Complex training facility and other existing buildings and spaces.
For more information, visit www.ua.txstate.edu/nextisnow.html.