Texas State's STAR Park names Harold Strong new executive director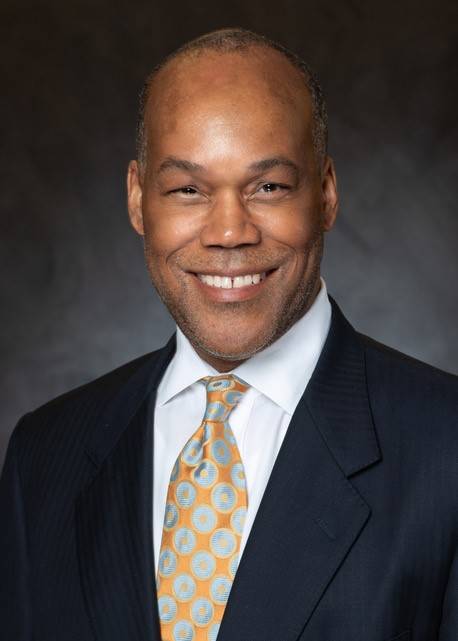 Texas State University has named Harold Strong executive director of the Science, Technology and Advanced Research (STAR) Park.
Strong assumes his duties Sept. 18.
"I am delighted to have Harold Strong leading STAR Park as the next executive director," said Shreek Mandayam, Ph.D., vice president for research at Texas State. "A former president of the Association of University Research Parks, he brings a deep understanding of the important role of STAR Park in creating a vibrant community of innovation, and the leadership position Texas State University can play in economic development in Central Texas."
Strong comes to Texas State from the Medical Innovation Collaborative in Dallas, where he served as president and CEO since 2017. In that position, he was responsible for creating strategic and commercialization partnerships to facilitate life sciences ecosystem development. In 2015 he co-founded CodeStream Studios, an education technology company offering an accessible computer coding platform with lesson plans and curricula for K-12 students.
He also boasts an extensive background in the operation of university-affiliated research parks. Strong served from 2008-2015 as director of the University of North Texas' Discovery Park and from 2004-2008 as executive director of Texas A&M University's TAMU Research Park, where he was deeply involved in the commercialization process and creating industry partnerships.
"STAR Park has a great geographic location. There's not a more active, innovative region in the country than between Austin and San Antonio," Strong said. "Added to that is the pursuit of R1 for Texas State and the tools that will be provided by the park allowing faculty members and partners to the university, industry and even students to come in and to innovate, grow companies and to support that initiative.
"I'm excited about the opportunity. While Star Park is just beginning, I think in the next 5-6 years we'll see a lot of activity in terms of new buildings and new partners," he said. "The opportunity is here. We can address specific technologies that complement Texas State that will absolutely contribute to the growth and development of innovation in Central Texas specifically, but also the country in general."
Strong earned his master's in land economics and real estate, and his bachelor's in agriculture economics, both from Texas A&M.