Author Phillip B. Williams to hold reading, book signing at KAP Literary Center
Jayme Blaschke | November 5, 2021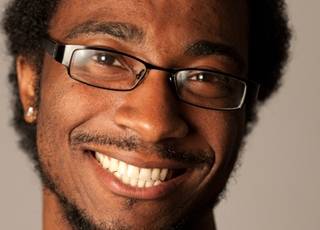 Award-winning author Phillip B. Williams will hold a reading and book signing at Texas State University's Katherine Anne Porter (KAP) Literary Center on Friday, Nov. 12.
The KAP Literary Center reading will be at 7:30 p.m. in Kyle.
Williams is the author of Mutiny and Thief in the Interior, winner of the 2017 Kate Tufts Discovery Award and a 2017 Lambda Literary award. He is also the author of the chapbooks Bruised Gospels and Burn. His work has appeared or is forthcoming in Boston Review, Callaloo, Kenyon Review, The New Republic, The New Yorker and others. He is the recipient of a 2020 creative writing grant from the National Endowment for the Arts, a 2017 Whiting Award and a 2013 Ruth Lilly Fellowship. Williams serves as a faculty member at Bennington College and Randolph College low-res MFA.
The event is sponsored by the Burdine Johnson Foundation, The Wittliff Collections and the Department of English at Texas State.
For more information, contact Jeremy Garrett at kapliterarycenter@gmail.com.
About Texas State University
Founded in 1899, Texas State University is among the largest universities in Texas with an enrollment of 37,910 students on campuses in San Marcos and Round Rock. Texas State's 214,000-plus alumni are a powerful force in serving the economic workforce needs of Texas and throughout the world.