Episode 32: Reconciliation in place names with Aimee Villarreal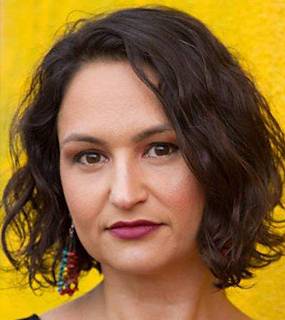 Aimee Villarreal, an assistant professor in the Department of Anthropology at Texas State University, joins the Big Ideas TXST podcast to discuss her appointment by U.S. Secretary of the Interior Deb Haaland to the Advisory Committee on Reconciliation in Place Names, a federal advisory group to help identify and recommend changes to derogatory terms still in use for places throughout the country.
Villarreal was trained in anthropology at the University of California at Santa Cruz with specialization in Mexican American culture and history. As a Chicana with roots in New Mexico and Texas, she is descended from farmworkers, faith healers, educators and community workers whose collective spirit she brings to her teaching, scholarship and creative projects. She is committed to homeplace ethnography and applied projects in partnership with local stakeholders.
Her interdisciplinary research explores social movements and other acts of rebeldía for social justice, equity and sustainable futures in the U.S.-Mexico borderlands. She produced and served as lead researcher for an award-winning documentary animation about the 1680 Pueblo Revolt. Currently, she is working on Unsettled Refuge, a historical project involving researchers in Canada and the U.S. who are documenting Indigenous practices of sanctuary and humanitarianism in North America. Her forthcoming book Sanctuaryscapes in the New Mexico Borderlands tells time-traveling stories about how vulnerable people band together to create communities of protection and care.
Further reading:
Villarreal named to federal Advisory Committee on Reconciliation in Place Names