Villarreal named to federal Advisory Committee on Reconciliation in Place Names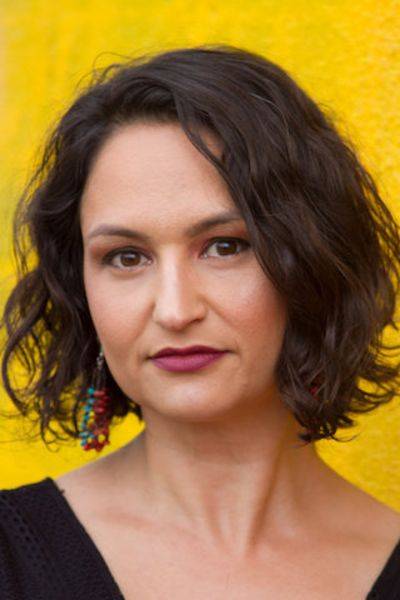 Aimee Villarreal, assistant professor in the Department of Anthropology at Texas State University, has been named by U.S. Secretary of the Interior Deb Haaland to the Advisory Committee on Reconciliation in Place Names, a federal advisory group to help identify and recommend changes to derogatory terms still in use for places throughout the country.
Committee members will meet for the first time in the coming months, and approximately two to four times per year, to identify geographic names and federal land unit names that are considered derogatory and solicit proposals on replacement names. Committee meetings will be open to the public and announced in the Federal Register at least 15 days in advance. 
"As an anthropologist, I am interested in how people form attachments to the land and the places they call home," Villarreal said. "My research on sanctuary explores how immigrants and other marginalized groups come together to create spaces of protection and care for themselves through social movements and other forms of creative community making. National Parks are sanctuaries for all our relations. I want to serve on the committee to learn more about protected areas and ensure that place names accurately reflect local values and that tribal sovereignties are recognized and respected."
In November 2021, Secretary Haaland issued Secretary's Order 3405, which proposed a new Federal Advisory Committee tasked to broadly solicit, review and recommend changes to derogatory geographic and federal land unit names. Committee tasks will include developing a process to solicit and assist with proposals to the secretary to identify and change derogatory names and will engage with tribes, the Native Hawaiian community, state and local governments and the public. A separate federal task force (the Derogatory Geographic Names Task Force) was established by Secretary's Order 3404 to focus exclusively on the sq-word, a derogatory term in use more than 650 instances within federal land units alone.
"In my view, accessibility is not only a question of equity but tribal sovereignty. In some cases, indigenous people were forcibly displaced or denied access to their traditional homeplaces and/or sacred sites when national parks and monuments were created," Villarreal said. "They are often not consulted on how the stories of these places are told or how the land should be used. I am committed to changing this state of affairs in collaboration with local stakeholders. I am thrilled to collaborate with tribal leaders, scholars and civil rights advocates to review place names and make recommendations to the secretary to promote equitable opportunities for all people to enjoy our natural resources and learn from our historical sites and monuments."
As directed by the secretary's order, the committee is composed of individuals who represent tribes and tribal organizations, Native Hawaiian organizations, the general public or have expertise in fields including civil rights, history, geography and anthropology. The committee also includes four ex officio members representing the Departments of the Interior, Agriculture, Defense and Commerce. 
"I am honored to serve on the Advisory Committee on the Reconciliation in Place Names and to work under Secretary Deb Haaland, the first Native American Secretary of the Interior," Villarreal said. "The opportunity to work with Secretary Haaland is all the more significant for me as a native New Mexican.
"I am connected to wilderness areas, historical monuments and archeological sites. My father, Noe Villarreal, was a park ranger and served as deputy director of the New Mexico State Parks for 23 years. I spent the first year of my life in the ranger house at Elephant Butte Lake State Park," she said. "I was raised with a deep appreciation for the natural environment and the preservation of cultural heritage. Most of my family vacations were visits to state and national parks."