Texas State University selected to host 2024 Presidential Debate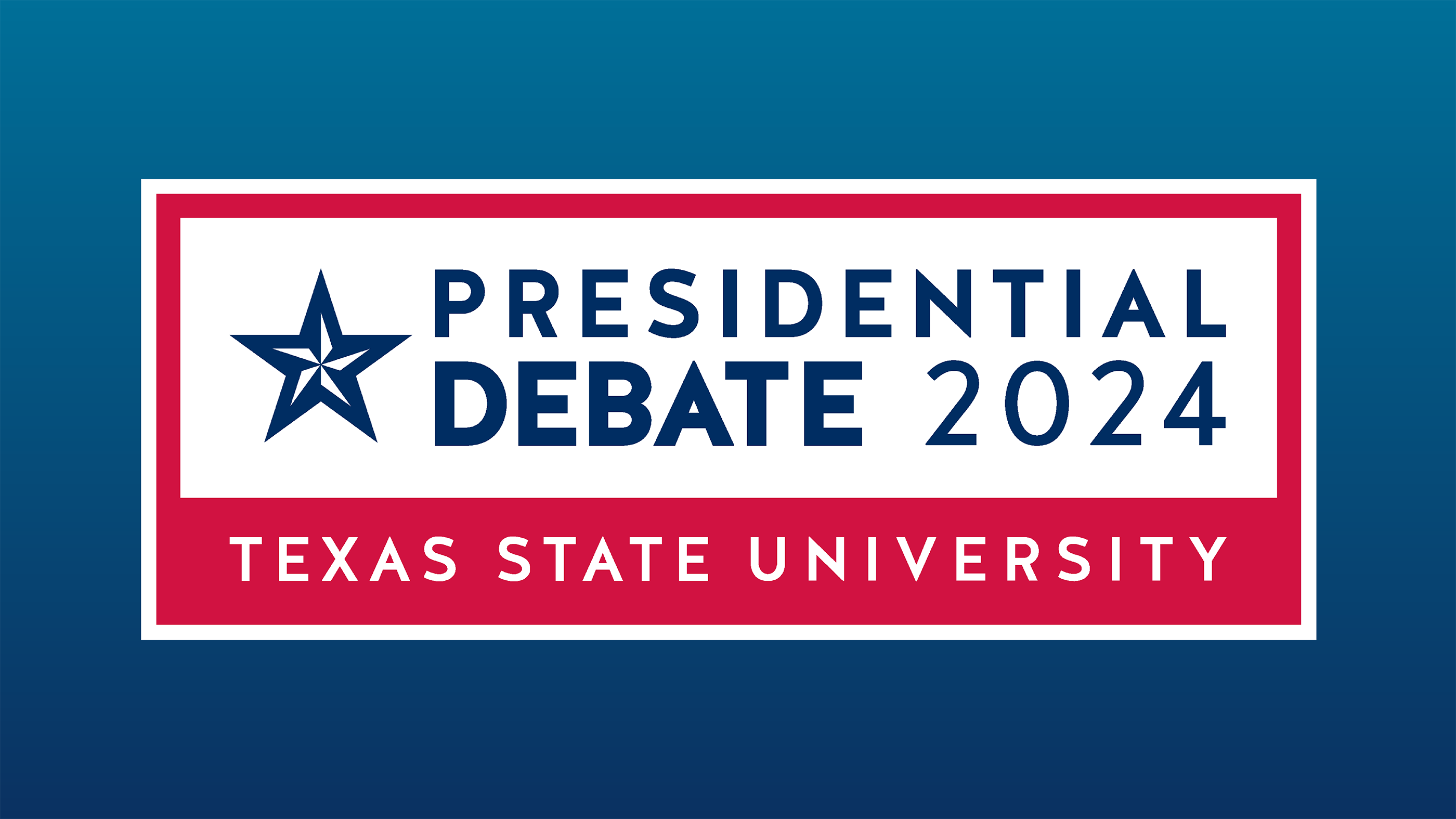 The only university in Texas to graduate a U.S. president becomes the first in Texas to host a presidential debate
The Commission on Presidential Debates (CPD) announced today that Texas State University (TXST) in San Marcos, Texas, will host the first in a series of four scheduled general election debates on Monday, Sept. 16, 2024.
With the announcement, TXST earns the distinction of being the first location in Texas to host a presidential debate. TXST is also the only Texas university to claim a U.S. president as an alumnus. Lyndon Baines Johnson, 36th president of the United States, graduated in 1930 with a bachelor of science in history with a teaching certificate.
Part of the Texas State University System (TSUS), TXST has campuses in San Marcos and Round Rock along one of the nation's fastest-growing technology and innovation corridors. The university is partnering with the city of San Marcos to host the debate.
"It's fitting that the only university in Texas to graduate a U.S. president will be the first university in Texas to host a presidential debate," said TSUS Chancellor Brian McCall. "This is an exciting time at Texas State, and we can't wait to showcase our great university before a global audience."
Founded in 1899, TXST is a national research university on the path to achieving Research 1 Carnegie classification by 2027. TXST's student body – nearly 39,000 strong – closely mirrors the demographics of the state of Texas. Following President Johnson's conviction that, "for the individual, education is the path to achievement and fulfillment," TXST remains committed to serving first-generation students. Approximately 43% of the student body are the first in their families to attend college and TXST is a national leader in strategies and initiatives to enable their success.
"On behalf of our university community, TXST is honored to represent Texas on the international stage and to play a direct role in the nation's democratic process," said TXST President Kelly Damphousse. "It is especially fitting that TXST will host the debate as we celebrate our 125th year as an institution of higher learning. Supporting our students in becoming engaged global citizens is core to our TXST values and to our legacy. Our university will provide the perfect environment to debate and share ideas that will shape the future of our nation. Thank you to the CPD for giving TXST and our students this incredible opportunity."
Distinguished TXST alumnus and former chair of the TSUS Board of Regents Jack Martin ('73) will chair the TXST Presidential Debate Committee which will coordinate fundraising efforts related to the debate.
The CPD is the non-profit, non-partisan, 501(c)3 organization that has sponsored and produced all general election presidential debates since 1987. For more information about debate site selection or debate formats, visit the CPD's website, debates.org.
For information about TXST and the upcoming debate at the University Events Center on the San Marcos Campus, visit debate.TXST.edu.
Media:
For questions concerning the national debate, contact the CPD at media@debates.org.
Media resources may be found at debate.txst.edu/media-resources.html.
For questions about Texas State University or to schedule an interview with President Kelly Damphousse Nov. 20 between 1 p.m. – 3 p.m. CT, contact Jayme Blaschke at jb71@txstate.edu or call 512-245-2180.
---
About Texas State University
Founded in 1899, Texas State University is among the largest universities in Texas with an enrollment of 38,873 students on campuses in San Marcos and Round Rock. Texas State's 230,000-plus alumni are a powerful force in serving the economic workforce needs of Texas and throughout the world.