Abound names Texas State among 'Best Graduate Schools' for 2023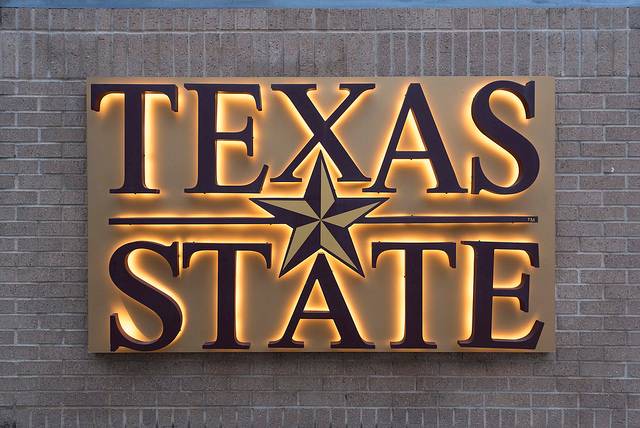 Texas State University has been named one of the nation's 250 Best Graduate Schools for 2023 by Abound, an online college guidance system for degree-seeking adults.
Texas State was included among the top graduate schools for its successful and flexible programs including night and weekend access, affordable tuition and strong part-time student retention and graduation rates. Such programs enable non-traditional and adult learners to attend school in person while giving the attention they need to their job and family.
Abound evaluates schools in four categories: accessibility, affordability, acceleration and advancement. These categories inform the technical grading system that Abound uses to select the cohort:
Accessibility measures schools on courses offered in the evening, weekends and online; online program options in a diverse range of fields; and on-campus childcare to accommodate adult students with children.
Affordability assesses financial aid, reduced tuition and scholarships or grants that contribute to making degrees affordable.
Acceleration considers efforts schools make to streamline the time necessary to complete a degree as well as course credit for military training and prior life experience.
Advancement evaluates career services, graduation rates for part-time students, Pell Grant recipients and transfer students.
More than 2,600 full-time and 1,900 part-time graduate students take advantage of online and distance learning options at Texas State. Additionally, Abound cited the more than 160 graduate students that receive G.I. Bill benefits along with an available student veteran organization and dedicated staff members to assist with veteran issues.
For more information, visit https://abound.college/gradschool/best-graduate-schools/
See more Texas State University rankings and recognitions at www.txstate.edu/about/rankings.