Texas State welcomes record freshman class for third consecutive year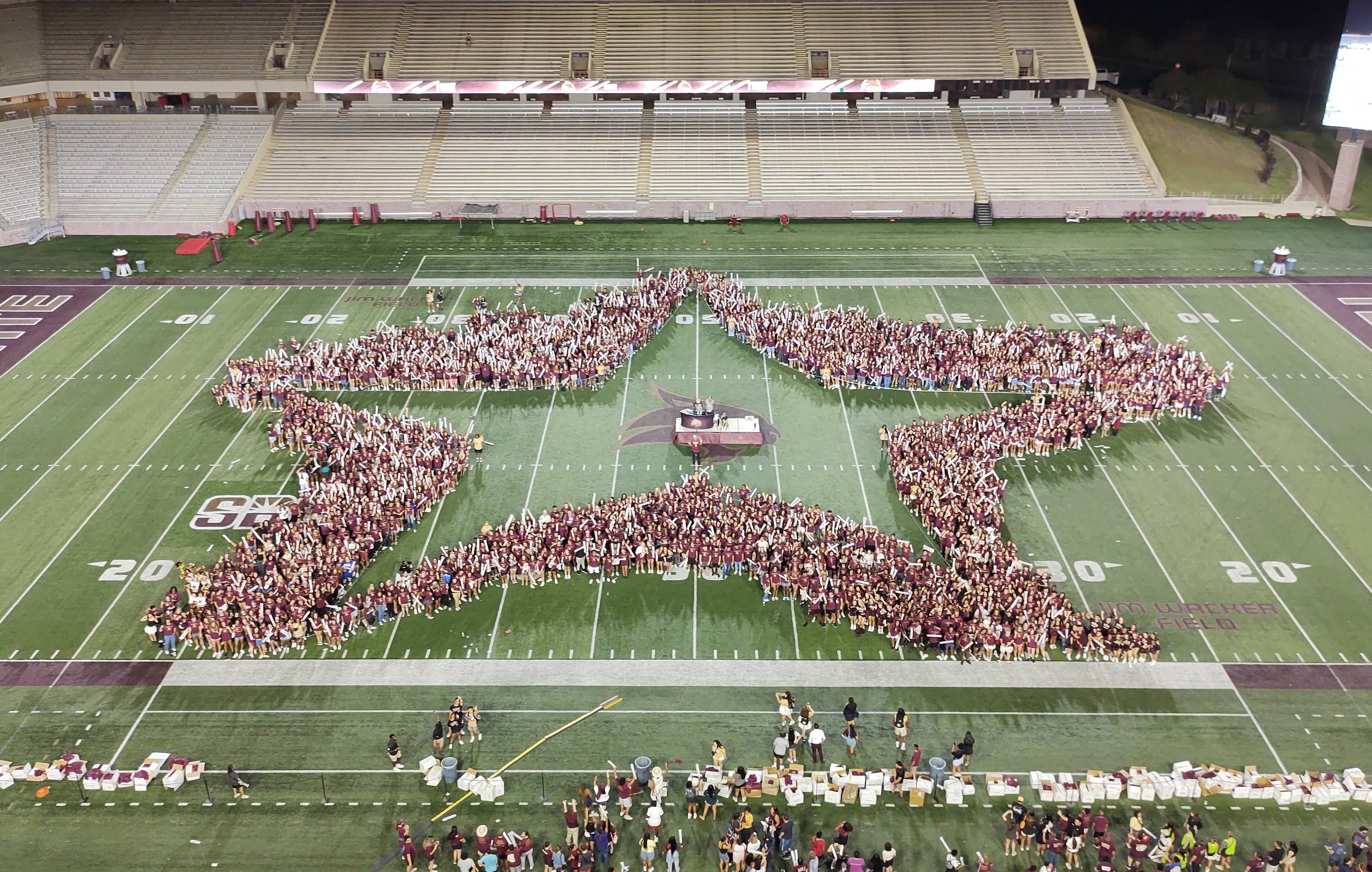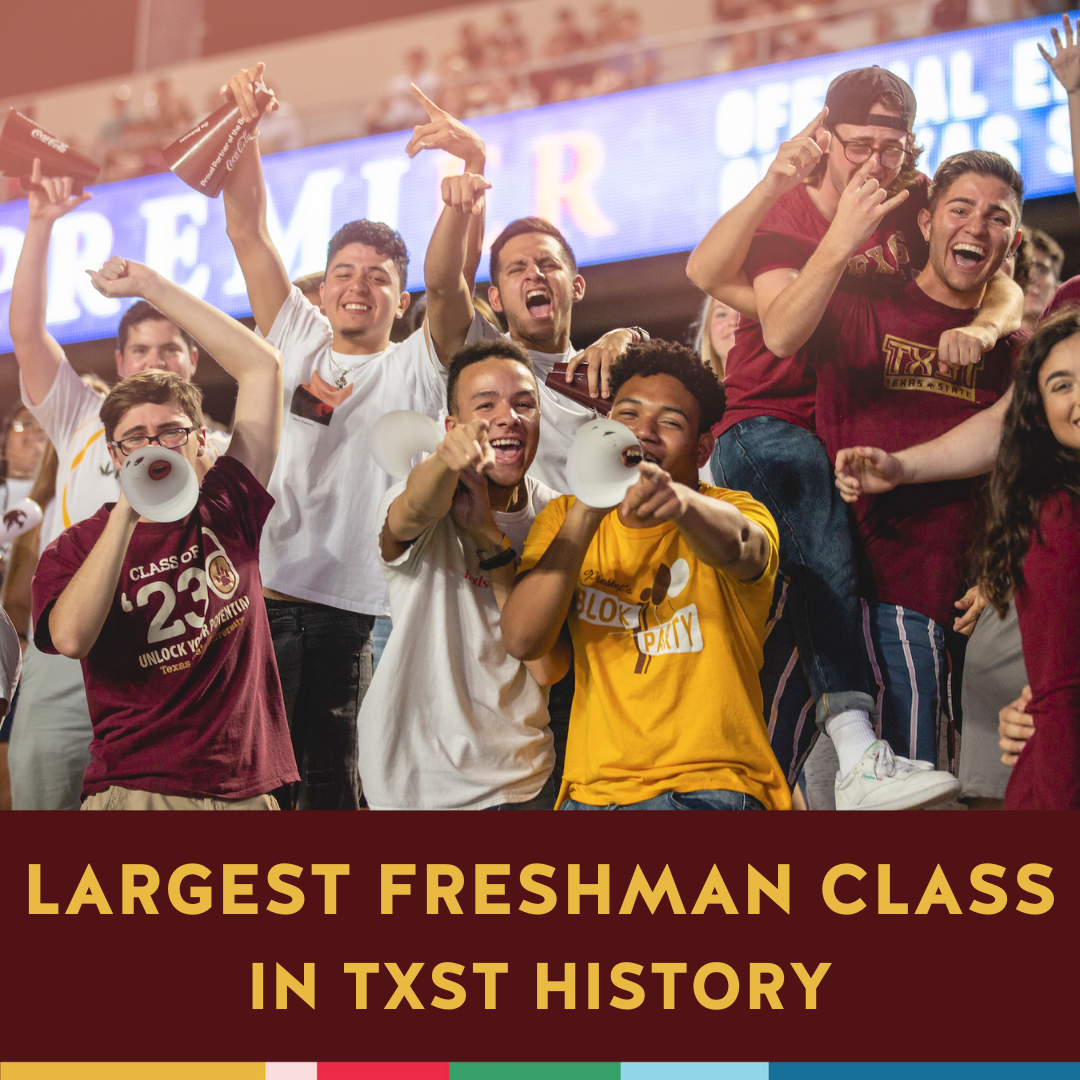 Texas State University has announced a record-setting freshman enrollment for the third consecutive year, with 7,892 first-year students representing a 3.3% increase over fall 2022.
The incoming freshman class contributed to an overall enrollment of 38,873, marking Texas State's highest enrollment of the past five years.
"For the first time in our history, Texas State is the most-applied-to university through the ApplyTexas application, and that has resulted in a record number of new Bobcats enrolled this fall," said Texas State President Kelly Damphousse. "Our job now is to provide all of our students with the support and one-of-a-kind educational experience they need to achieve their dreams. While our record freshman class is comprised of students from 37 states and 22 countries, 96% of our first-year students are from Texas. We are educating a record number of Texans and that makes our state, our workforce and our communities stronger."
The ranking of the incoming freshman class also set a record. The number of first-time freshmen ranked in the top 25% of their high school classes increased 3.9% over 2022. The number of out-of-state freshmen enrolling at Texas State also climbed, increasing 20% over last year.
The university also set a record for the largest number of new students—both undergraduate and graduate—for the fall 2023 semester with 11,752. This is the third consecutive year new student enrollment has exceeded 11,000.
Texas State invested in the expansion of its graduate programs as part of the university's Run to R1 initiative. As a result, the university set a record by welcoming 111 new doctoral students—a 35.4% increase over 2022. Graduate enrollment at Texas State stood at 4,001 for fall 2023.
Texas State also set a record of 951 international students for fall 2023, eclipsing the previous high-water mark of 721 set in 2022. Enrollment at Texas State's Round Rock Campus increased 2.5%.
The College of Science and Engineering showed continued growth as Texas State's largest college, reporting enrollment of 7,343 students. The College of Liberal Arts has the second-largest enrollment with 5,961 students, followed by the College of Fine Arts and Communication with 5,179.