Meadows Center conference tackles the thorny topic of climate change and seeking resiliency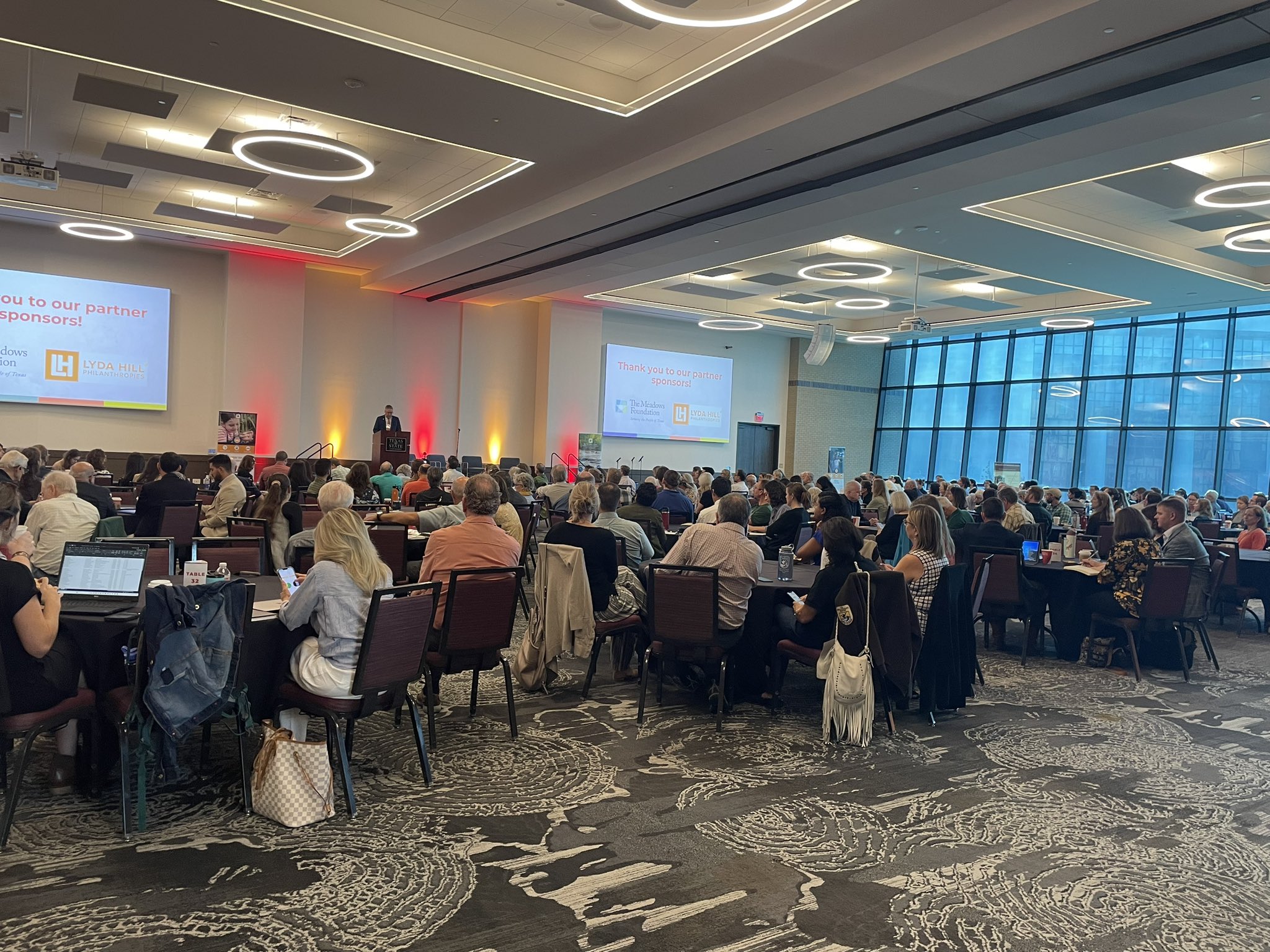 In the sciences, "wicked" describes intractable problems requiring diverse strategies to manage. Such was the approach at "Climate Science: The Good, The Bad, and The Wicked," a conference hosted by The Meadows Center for Water and the Environment.
More than 300 people attended the Thursday conference at the LBJ Student Center at Texas State University. The featured speakers covered impacts of climate change — such as water shortages and the health effects of extreme heat — and perspectives on how to manage Earth's rising temperatures — such as controlling fossil fuel emissions and creating resilient water systems.
"We think climate change is going to be a major driver in the water resources of Texas," said Meadows Center Executive Director Robert Mace, noting the ongoing drought adds urgency to the topic.
"We expect that as it gets hotter, it's going to get drier," he said. "We're not going to have as much water as we think, which is compounded with the massive population growth we're experiencing. It's going to create some unique challenges."
Climate scientist Michael Mann, director of the Penn Center for Science, Sustainability and the Media at Penn State University, provided context for the climate crisis in his keynote address. Drawing on his forthcoming book, Our Fragile Moment: How Lessons from Earth's Past Can Help Us Survive the Climate Crisis, Mann noted that study of climate episodes of the ancient past reinforce that humans are warming the plane through generation of carbon dioxide. But he also discouraged resorting to "doomism."
"There is no analog in the past for the rapidity of the warming we're seeing today," he said. "There is urgency, and we need to act quickly. But there's some good news here from the science. … There is still time to prevent us from exceeding the carbon budget where we would commit to 3-degree Fahrenheit warming."
Conference participants ranged from university students and professors to environmental nonprofits, government agencies, philanthropical organizations, businesses, journalists, and the general public.
"You need researchers of different expertise to address this issue," Mace said. "The diversity of the topics that we have here is an indication of the need to the different disciplines to work together to come up with solutions."
Along with Mace, Texas State University speakers at the conference included Mona Wells, Meadows Center climate science director; Rob Dussler, Meadows Center chief education officer; and Andrew Sansom, founder of the Meadows Center.