Texas State names inaugural vice president for Round Rock Campus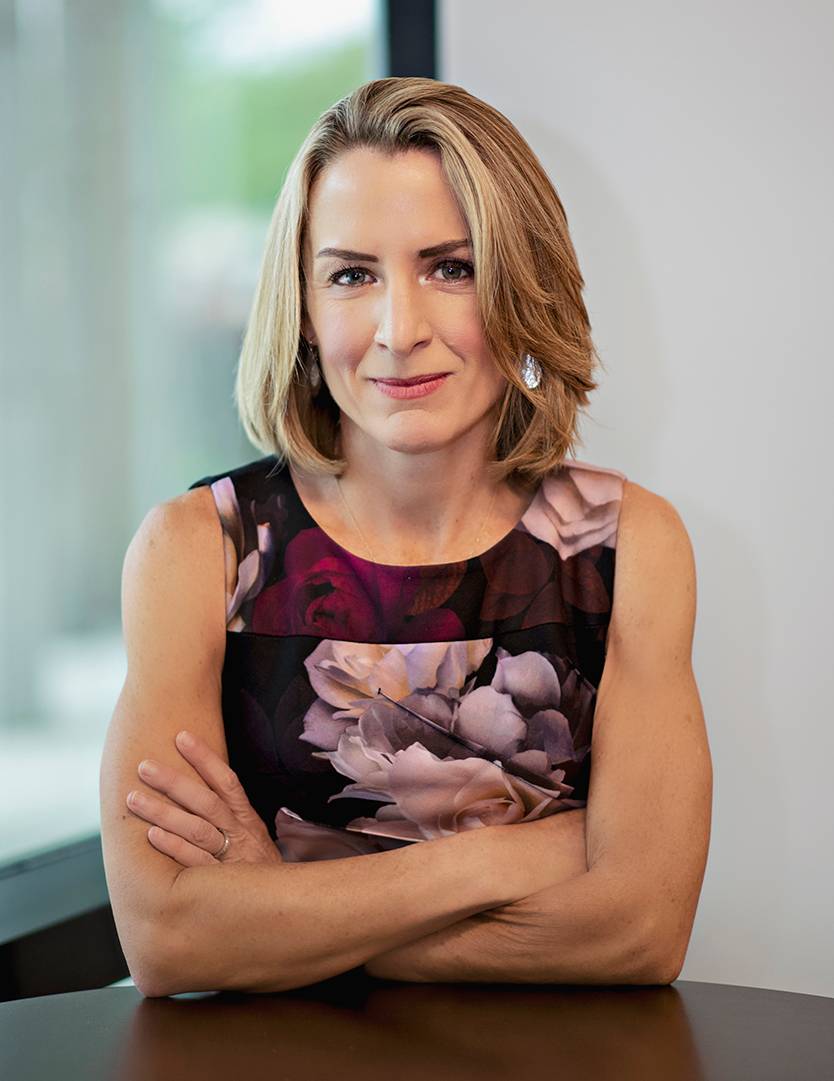 Following an extensive national search, Texas State University has named Dr. Julie Lessiter the inaugural Vice President for Round Rock Campus (VPRRC). Lessiter will oversee the transformation and growth of the 101-acre Round Rock Campus to support multidisciplinary academic and research initiatives that make a meaningful impact at the local and state levels.
Lessiter comes to Texas State from Louisiana State University Shreveport, where she served as vice chancellor for strategic initiatives since 2018. Lessiter will start at Texas State Aug. 2, 2023.
"We have a tremendous opportunity to transform our Round Rock Campus, located in one of the fastest-growing regions of the country," said President Kelly Damphousse. "Dr. Lessiter has a proven track record of boosting enrollment in higher education and building high impact partnerships and programs, which will be critical in strategic planning for the future of Round Rock. I'm confident that under her leadership, we will welcome many new students to Texas State Round Rock and provide a high quality, affordable education that opens doors for our graduates and meets workforce demand."
The Round Rock Campus is a hub of teaching, research, learning and service in a variety of health professions and other academic disciplines. The RRC offers upper-level classes to complete bachelor's degrees, master's degrees, a doctoral program, as well as various post-baccalaureate certifications and continuing education programs. Lessiter will help identify opportunities to add new academic programs to meet the present and future local and state workforce needs.
"I'm so thrilled to be a part of Texas State Round Rock, and want to deeply thank President Damphousse and his leadership team for this opportunity," Lessiter said. "The energy and excitement I felt from everyone I met on my visit was infectious. I hope to build upon the great work already in motion at Round Rock and continue to create a positive impact for our campus constituents and the community.
In her role as vice chancellor at LSUS, Lessiter has led many initiatives including the development of the 10,000 square-foot Cyber Collaboratory, building industry partnerships, creating workforce certifications and programs, and implementing the university's first strategic enrollment plan, which resulted in a 100% enrollment increase in a five-year period, making LSUS the fastest growing institution in the state of Louisiana.
Between 2010 and 2018, Lessiter served in various positions at LSUS, including interim provost and vice chancellor for academic affairs, vice provost for enrollment management, and associate vice chancellor for academic services. Before serving at LSUS, Lessiter had a twelve-year career working in intercollegiate athletics as the associate athletic director and senior woman administrator at Arkansas State and Northwestern State.
Lessiter earned a bachelor of science in health and exercise science, followed by a bachelor of science in business administration, and a master of education in sports administration, all from Northwestern State University. She earned a master of business administration from Arkansas State University and a doctor of educational leadership from Lamar University.
---