Smith gift endows McCoy College of Business student scholarships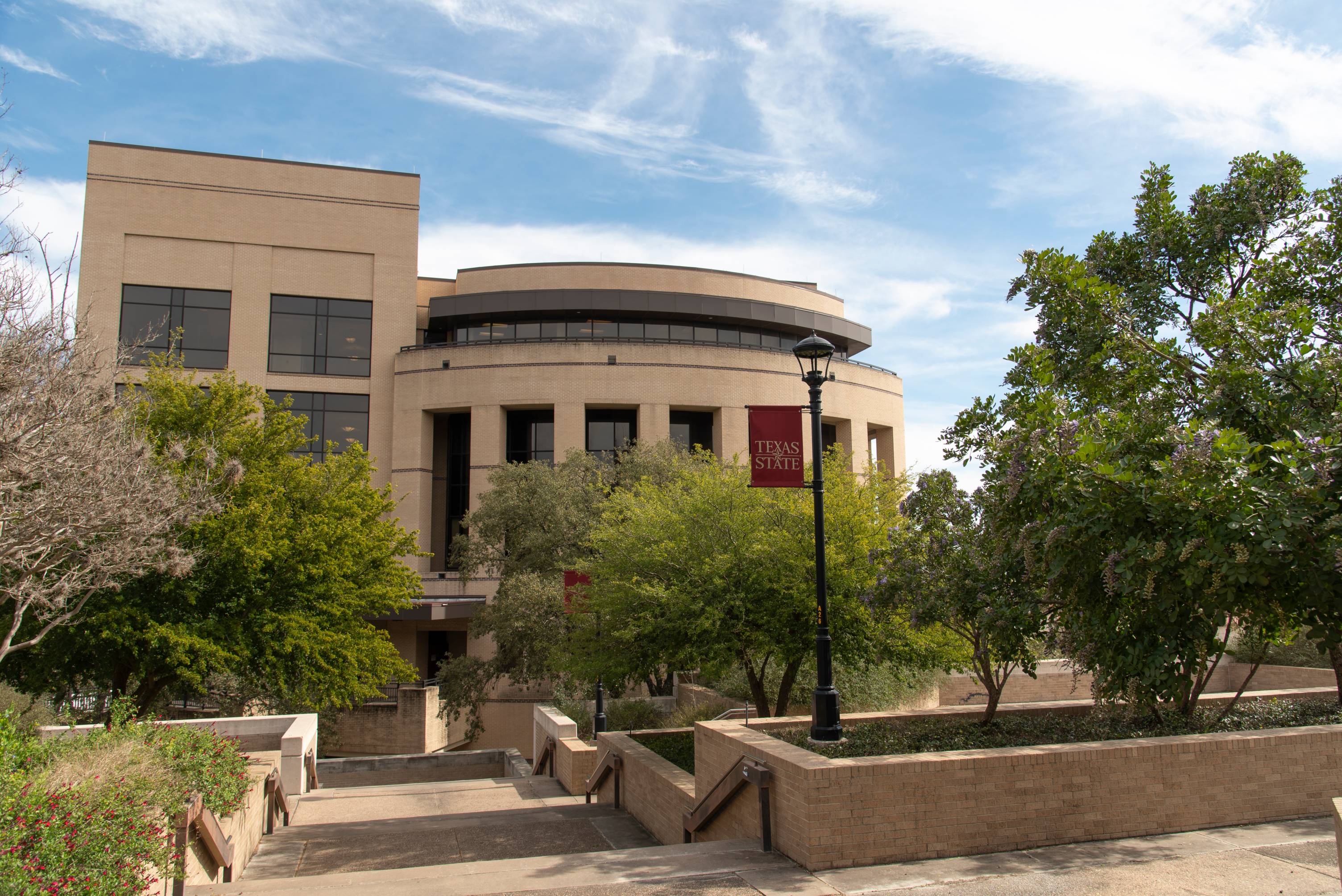 Bruce and Kelly Smith have made gifts totaling $1 million to Texas State University, the majority of which will support student scholarships in the McCoy College of Business.
With the gifts, the Smiths become Texas State "Heroes" – a group of individuals, companies and foundations that have donated more than $1 million to Texas State. The McCoy College of Business Foundation will receive $750,000 to establish two endowed scholarship funds. Another $250,000 will go to the Department of Athletics.
"Bruce and Kelly Smith's incredible generosity is a validation of the truly extraordinary work happening at McCoy College as we build the next generation of leaders and innovators who will define the future of business in Texas and beyond," said Sanjay Ramchander, Ph.D., dean of the McCoy College of Business. "The gift is inspiring for many reasons, especially the life-transforming opportunities it will create for our current and future students.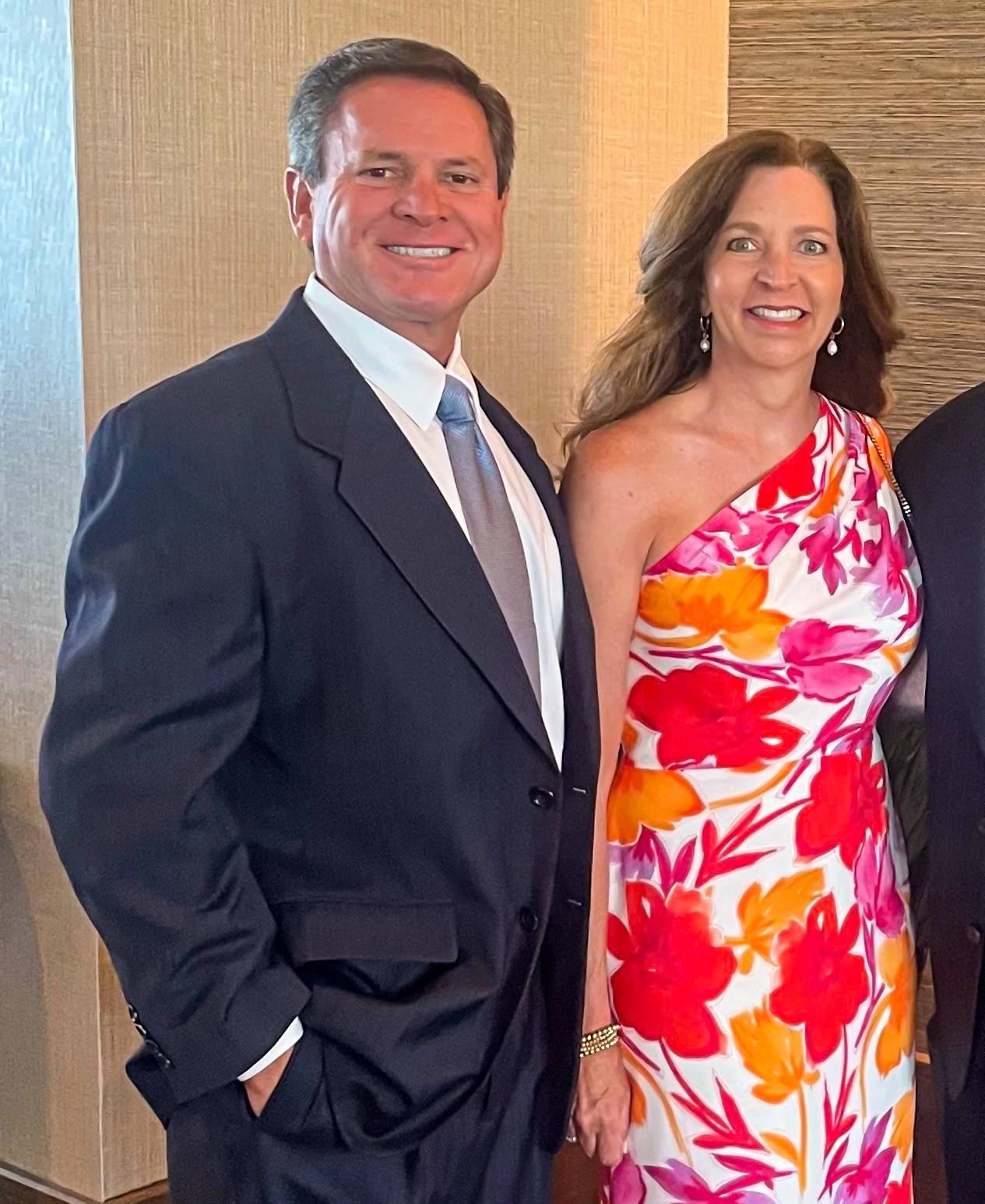 "In accelerating McCoy College's rise to achieving greater levels of prominence, scholarships from this endowment will drive innovative global learning experiences for our students and expand access to our top-notch, nationally renowned, professional sales program," he said. "Texas State University has a long tradition of opening doors and creating opportunities for our students. The Bruce and Kelly Smith scholarship endowment represents a landmark investment in the McCoy College of Business. By making education more accessible, this gift will enable us to chart the future of the college with bold confidence and heightened ambitions."
The gift will establish the Bruce and Kelly Smith Global Scholars Endowment, which will support scholarships and grants for students participating in an internship abroad or education abroad program. It will also establish the Bruce and Kelly Smith Scholarship Endowment in Professional Sales, which will support students enrolled in a degree program with a sales concentration.
Bruce and Kelly Smith are members of the Old Main Society, Forever Bobcats and the Pillar Society.
Bruce Smith, a 1987 graduate of Texas State, is the founder, president and CEO of Safety Vision LLC. In 30 years under Smith's leadership, Houston-based Safety Vision has grown to more than 100 employees with locations throughout the United States, with revenues of more than $70 million per year and a presence in 40-plus countries worldwide. In addition to Safety Vision, Smith is one of the founders and shareholders of Global Filtration, Omni Logistics and The Jewelry Building. Additionally, he is the founder of three banks, is involved in commercial and residential real estate, and an investor in multiple venture capital and private equity funds.
While attending Texas State, Smith was president of the Kappa Sigma fraternity. He also held several offices in the Inter-Fraternity Council, was campus representative for Miller beer, and served as president of the Young Entrepreneurs chapter and the Texas State Judicial Board. While in college, Bruce started his first business, El Dorado Restaurant and Bar, which he operated until he graduated.