Federal grant expands Texas State program diversifying workforce pipeline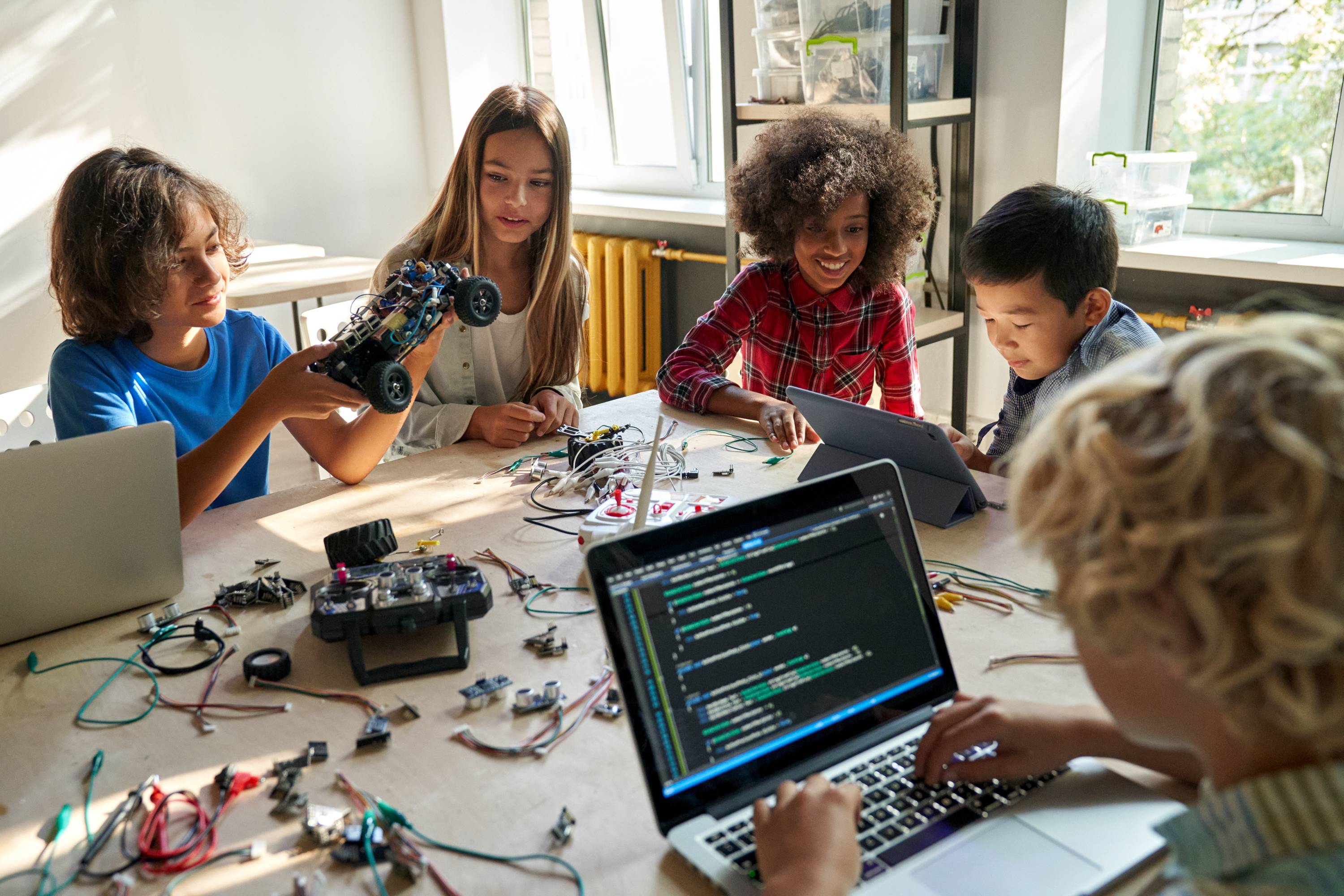 Shetay Ashford-Hanserd, associate professor and chair of the Department of Organization, Workforce and Leadership Studies (OWLS) at Texas State University, has been awarded a National Science Foundation grant to expand a collaborative program which prepares historically underrepresented youth to pursue undergraduate science, technology, engineering and mathematics (STEM) degrees.
The $4.9 million grant is called INCLUDES (Inclusion across the Nation of Communities of Learners of Underrepresented Discoverers in Engineering and Science). It supports the continuation of ACCEYSS (Association of Collaborative Communities ensuring Equity for Youth STEM+C Success). The grant will enable the expansion of ACCEYSS beyond Texas into a national consortium including Florida.
Ashford-Hanserd is supported by co-principal investigators Aimee Roundtree, assistant vice president for research and federal relations at Texas State, and Rebecca Campbell-Montalvo, postdoctoral research associate at the University of Connecticut, in collaboration with the National Black Church Initiative (NBCI) under the leadership of Rev. Anthony Evans. The ACCEYSS consortium leverages NBCI's national network of 150,000 faith-based institutions and its population of six million children to broaden participation of youth in underserved communities in two states, Texas and Florida.
Ashford-Hanserd founded ACCEYSS in 2017 as one of 70 two-year design and development launch pilots in the second cohort funded by the NSF. The outcomes of the ACCEYSS project resulted in the creation of the ACCEYSS Model (i.e., informal K-12 STEM intervention framework) and initiation of the ACCEYSS Network with inaugural partners from the Greater San Marcos region.
ACCEYSS focuses on developing university-community partnerships of action-researchers at minority-serving institutions, and grass-roots community leaders and faith-based institutions as activators to implement a community-based and culturally relevant learning model. These partnerships, in turn, encourage minority youth to pursue postsecondary STEM education and careers while broadening their participation in science and engineering fields.
For more information, visit the ACCEYSS Research Group at owls.txst.edu/research/acceyss-research-group.html or email acceyss@txstate.edu.