St. David's School of Nursing wins competitive AACN award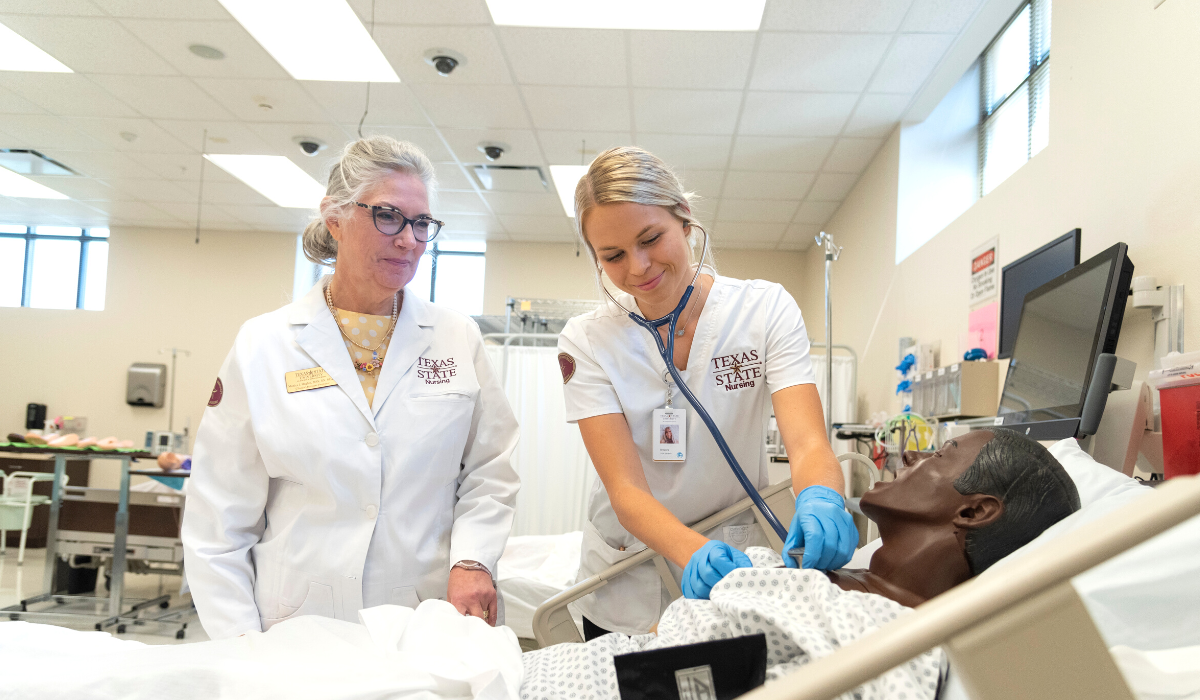 The American Association of Colleges of Nursing (AACN) has awarded Texas State University's St. David's School of Nursing a competitive $100,000 award to participate in a national initiative designed to transform nursing education and practice.
Texas State is one of 10 schools of nursing in the U.S. to receive the award.
"We are excited to join with our colleagues across the nation to shape the future of nursing education," said Marla Erbin-Roesemann, director of the St. David's School of Nursing and associate dean of the College of Health Professions.
Earlier this year, AACN launched Competency-Based Education for Practice-Ready Nurse Graduates, a three-year initiative to accelerate the move to competency-based education and the rapid adoption of The Essentials: Core Competencies for Professional Nursing Education.
"Changing how we educate nurses and assess their learning, while engaging practice partners more deeply in this process, is the key to preparing more practice-ready nurses," said AACN President and Chief Executive Officer Deborah Trautman. "I applaud the 10 schools of nursing selected to participate in this groundbreaking initiative for their commitment to leading change and for sharing their lessons learned and success strategies with nursing schools nationwide."
Through the initiative, AACN is asking nursing schools to develop and implement competency-based learning and assessment in two out of the 10 areas of professional nursing competency identified in the Essentials: population health and one other domain chosen by the school of nursing. Selected schools will receive funding to support curriculum redesign efforts as well as technical assistance from AACN through March 2025.
For more information, visit www.aacnnursing.org.
---