'Step Up for State' online fundraising event returns for 2021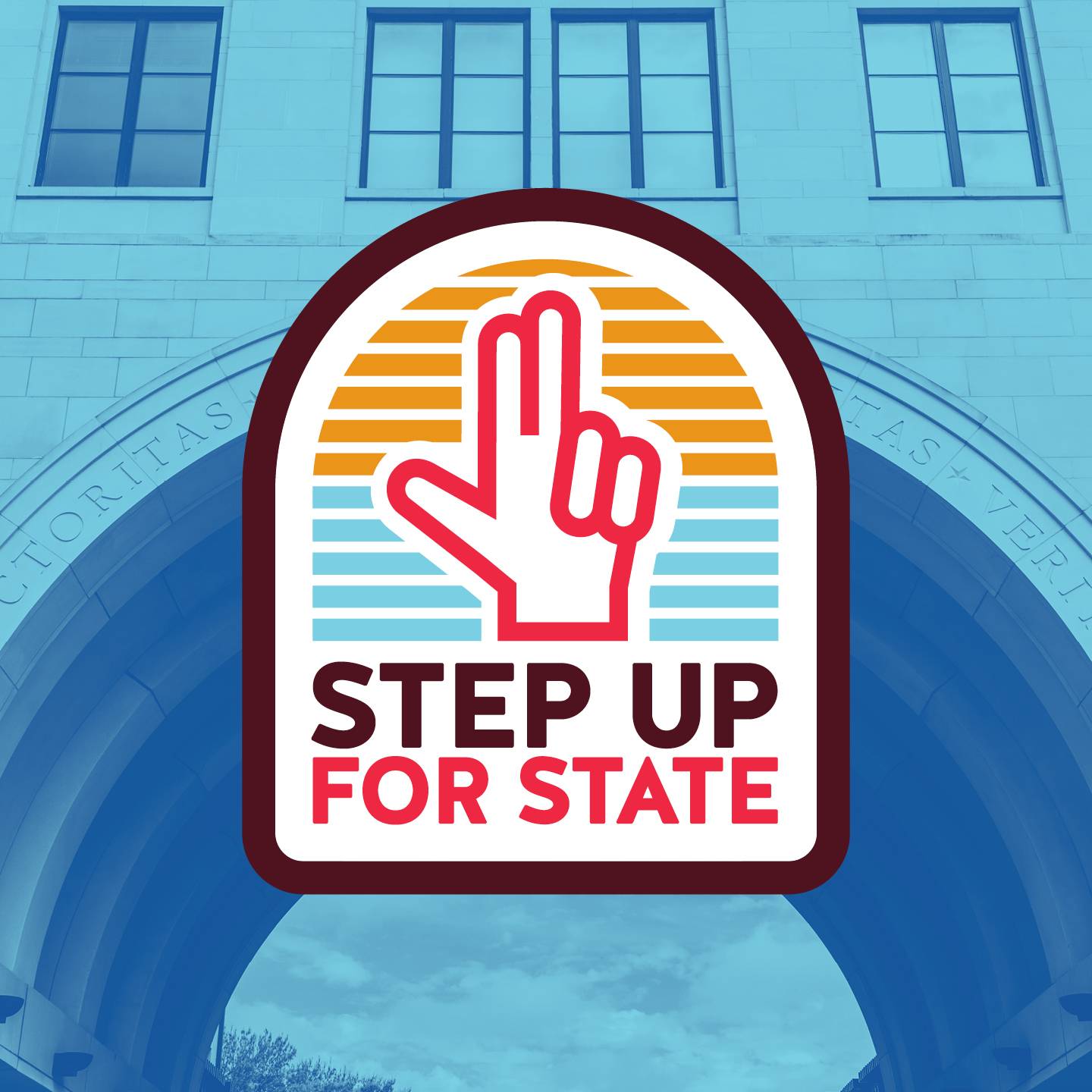 On October 26 and 27, Texas State University will sponsor the annual "Step Up for State" virtual fundraiser to give the Bobcat community the opportunity to impact the people, programs, and places that they care most about at Texas State.
The fundraiser will go live at 8 a.m. October 26 and close at 3:39 p.m. October 27, which means donors will have 1,899 minutes to pick their passion and support projects and programs that are special to them. The 1,899 minutes of giving corresponds with the 1899 founding year and represents the dedication students and alumni have to continue the legacy of Texas State. Gifts may be made online at https://stepup.txstate.edu/.
This year's goal for giving is $200,000 which will go toward important aspects of the university like scholarships, academics, athletics, and campus development. Be a part of the NEXT big thing for Texas State by impacting programs such as Bobcat Bounty, Alumni Association Priority Fund, First Generation Proud, and the Maroon and Gold Annual Fund.
When the Bobcat community comes together, it's powerful. By Stepping Up for State, you show the world that at Texas State, NEXT IS NOW.
The event will also feature an active social media component on Facebook and Twitter with the official hashtag #StepUpforState.
For more information, visit: https://stepup.txstate.edu/