Texas State alumnus wins national distinguished honor society award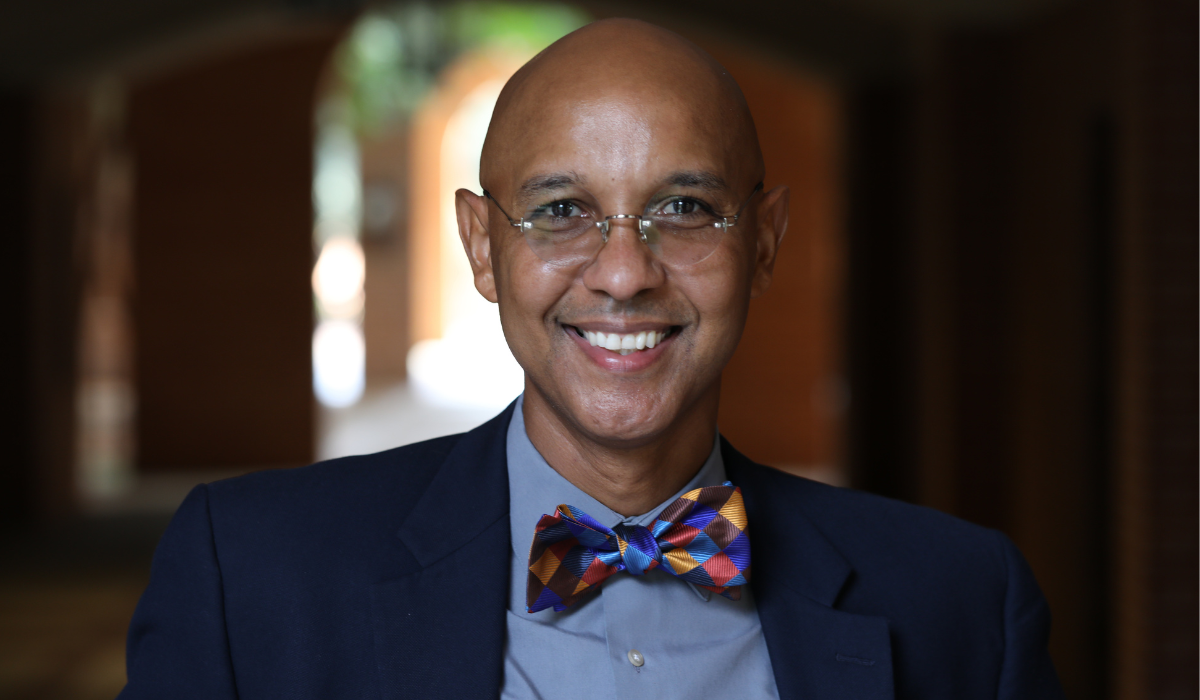 Dr. Ronald Angelo Johnson – Texas State University alumnus, associate professor and Ralph and Bessie Mae Lynn Chair of History at Baylor University – won the 2023 Distinguished Alumnus Award from the Alpha Chi National College Honor Society.
Johnson will receive his award at the Alpha Chi national convention this April in Albuquerque.
Johnson was inducted into Texas State's Texas Iota chapter of Alpha Chi and went on to graduate summa cum laude with his bachelor's degree in international studies. He earned his M.A. at Johns Hopkins University, his M.Div. at Boston University and his Ph.D. at Purdue University.
He returned to Texas State as an assistant professor of history in 2010 and taught until 2021. He served as a Texas Iota chapter faculty co-sponsor alongside Drs. Paula Williamson and Ronald Brown. He served as the 2020 Presidential Fellow under President Emeritus Denise Trauth.
As a dedicated researcher of diplomacy and race in the early United States, Johnson has published articles, essays, and reviews in Early American Studies, Diplomatic History, the Journal of African American History, the Journal of Caribbean History, the Journal of Haitian Studies, and the American Historical Review.