Students give back through expanded tutoring program for K-12 students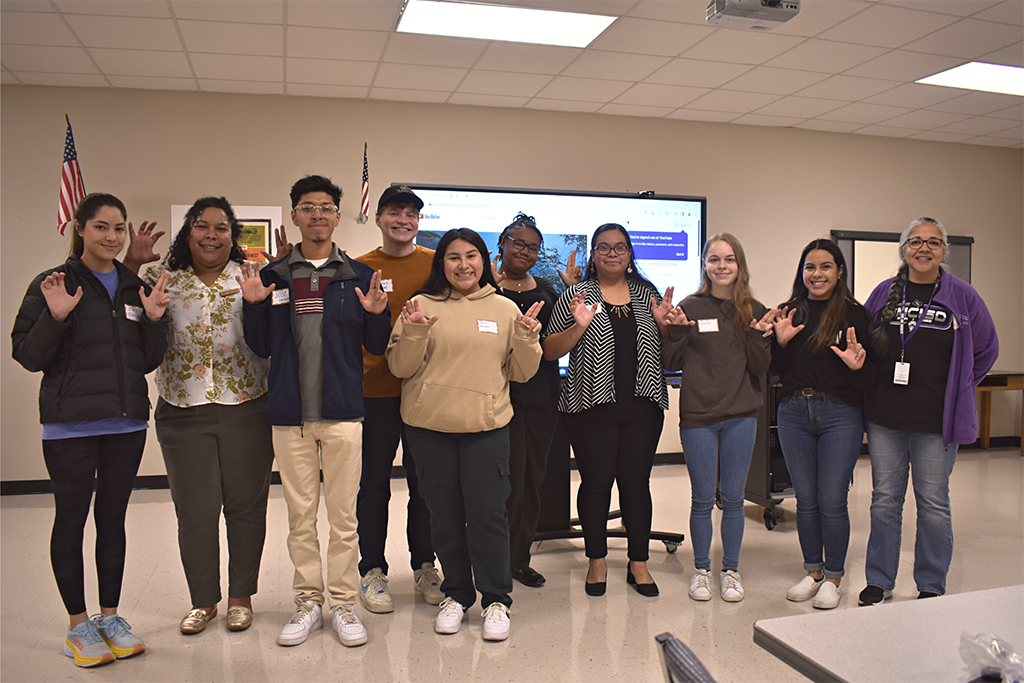 The College of Education at Texas State University has expanded its community tutoring program for the 2023 spring semester to serve more students of all ages from local schools –kindergarteners to high school seniors.
The Community Academic Tutoring Program (CATS) is comprised of nine Texas State students who will serve as tutors and mentors to students in the San Marcos Consolidated Independent School District (SMCISD). Crockett Elementary, Mendez Elementary, Goodnight Middle School, and San Marcos High School are participating in the program. The schools match eligible students to TXST tutors ready to serve them.
Although the CATS program has been around for a few years, this semester is the first time an official cohort has been initiated. The tutoring team has grown to become four times larger than it was in its inception. Senior criminal justice major Lilia Pina was one of the original tutors.
"I have been in this program for three years and have loved every second of it," Pina said. "I have done new things that I never thought I would ever get to do being in this tutoring program."
Students participating as tutors come from a variety of backgrounds and academic majors. Junior criminal justice major Iris Reyes-O'Brien shared that her struggles in school inspired her to join CATS.
"If I had someone older, like I am now, helping reassure me that 'you can do this, and you are fully capable,' I think that would've helped me tremendously," Reyes-O'Brien said. "It wasn't until high school and college that I started getting praise for my grades and my academic performance, so I'd love to give that feeling to these students."
Similarly, freshman Danna Marquez, majoring in exercise and sports science, looks forward to working with students and creating opportunities for everyone.
"I became interested in the CATS program because I wanted to help students have an easier time with school and make them feel more comfortable with the language barrier," Marquez said.
Unlike other campus jobs, CATS is part of a community work-study position that allows eligible students to work off-campus in a community services role. Sophomore, international business major Zoe Johnson is excited to be involved with the San Marcos Community.
"Texas State brings so many different kinds of people to the city," Johnson said. "Programs that link Texas State to the San Marcos community is our way of giving back and letting the city know that we appreciate all that it offers us as Texas State students."