Texas State SMIF team places second at Global Asset Management Education Forum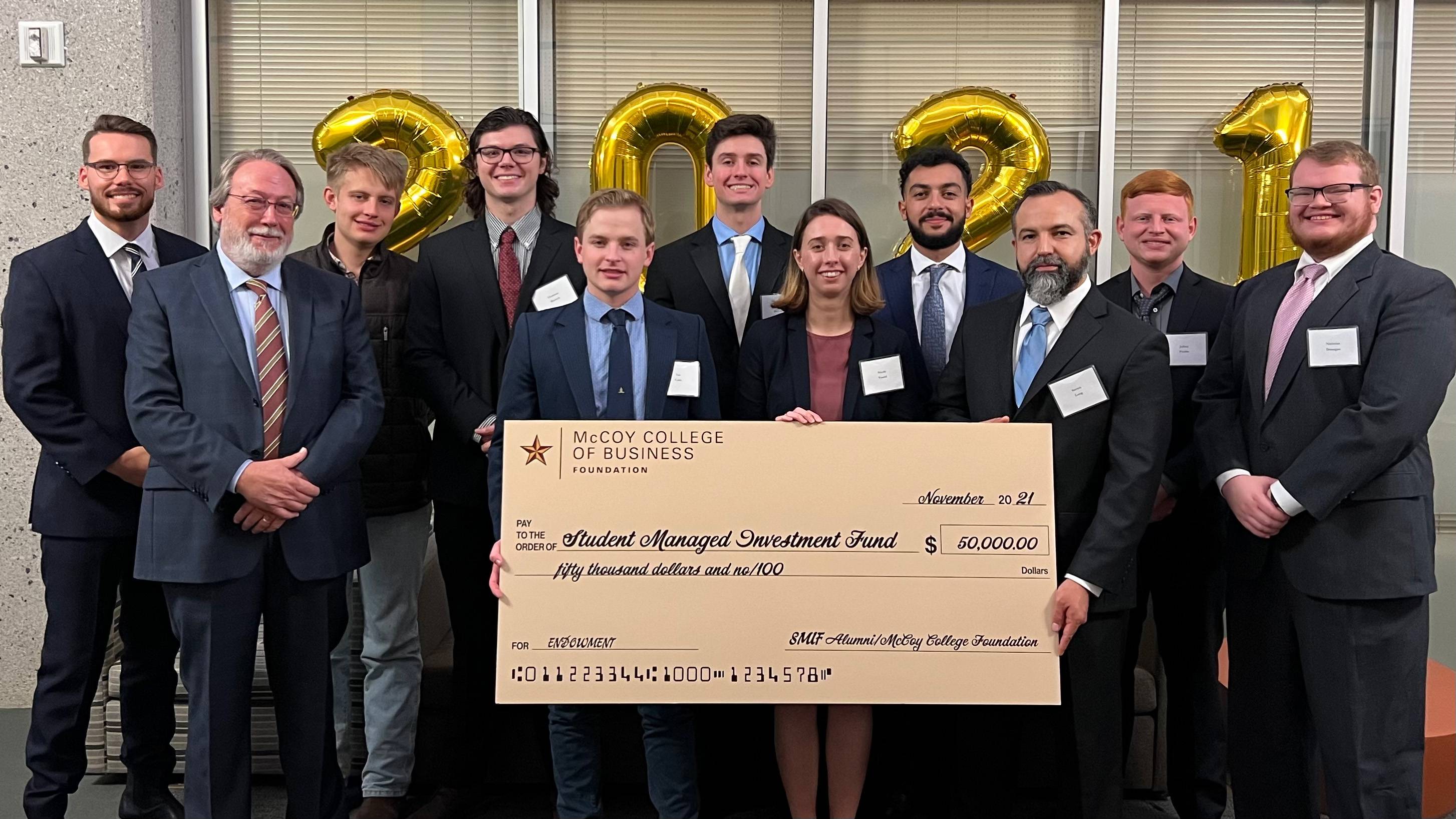 Texas State University's McCoy College of Business Student Managed Investment Fund (SMIF) team won second place in the undergraduate fixed income division of Quinnipiac University's Global Asset Management Education (GAME) Forum, held March 24-25.
The GAME Forum is the largest student-run financial conference in the world, offering participants the rare opportunity to discuss and debate financial best practices with world-renowned industry leaders. This year's forum was held virtually.
The McCoy College SMIF team previously won first place in the fixed income division at the 2021 GAME Forum.
"As a barometer of the economy, it's been a pretty tough environment to manage fixed income assets, and the fact that our students have been placed among the best, two years in a row, is testament to the quality of our students and the learning environment," said Sanjay Ramchander, dean of the McCoy College.
Texas State undergraduate students are carefully selected each semester to participate in the SMIF at the McCoy College of Business. Students in this real-world lab hold the fate of McCoy College Foundation money. The first class to make investment decisions started in 2006, using seed money of $100,000. Growth in the portfolio and additional contributions over the years have given the students a sizeable amount to invest. The students have control over the buying and selling of stocks each semester, but those decisions are made as a class with guidance from the faculty. Holland Toles, senior lecturer in the Department of Finance and Economics, is faculty advisor for the SMIF.
"The GAME Conference was invaluable," said Steve Long, a senior finance major. "The ability to listen to leading voices in the industry while they discussed vital topics, shared perspectives and in some instances disagreed, was very insightful."
Senior finance major Patrick McConway said that one of the best things about the GAME Forum was realizing how much his degree and the SMIF had taught him. "I was able to follow the concepts of the session discussions with ease, something I wouldn't have been able to do before arriving at Texas State," he said.
"Attending the GAME conference provided me with the possibility to learn about a variety of topics from financial leaders," said Miriam Delgato-Soto, a senior finance major. "Each speaker displayed their extensive knowledge and enthusiasm of changes to come for the finance world."
Complete Global Portfolio Competition results from the GAME Forum 2022 may be found at https://qgame.qu.edu/student-experience/