TXST Creative writing graduate student wins prestigious international short story prize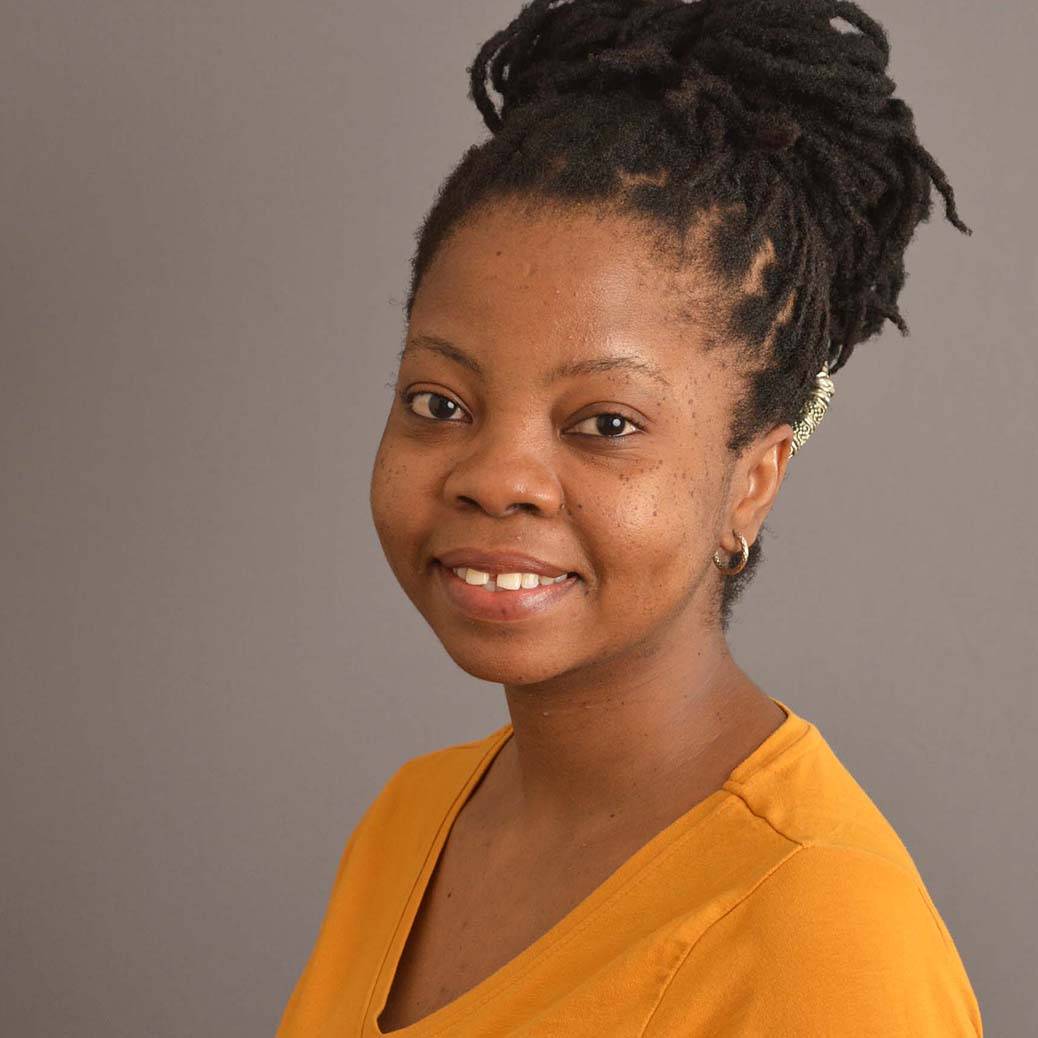 Idza Luhumyo, a second-year student in Texas State University's MFA Creative Writing program, has been awarded the 2022 AKO Caine Prize for African Writing.
She was honored for her short story "Five Years Next Sunday," described by the judges as "an incandescent story." The award was announced July 18 at a ceremony in London. Luhumyo is the fifth Kenyan to win the prize. The AKO Caine Prize, introduced in 2000, is a literature prize given to an African writer of a short story published in English.
"Five Years Next Sunday" appeared in the Short Story Day Africa anthology titled Disruption (Catalyst Press, 2021). It tells the story of "a young woman with the unique power to call the rain in her hair. Feared by her family and community, a chance encounter with a foreigner changes her fortunes, but there are duplicitous designs upon her most prized and vulnerable possession."
For her win, Luhumyo will receive a cash award of £10,000 (about $12,000) while the other four finalists receive £500 ($600). The five stories will appear in the 2022 AKO Caine Prize anthology published later this year by Cassava Republic Press.
"I'm thrilled that the judges chose this story as the winner of this year's prize. The win not only exposes the story to more readers, but also motivates me to keep pursuing the ideas that interest me," Luhumyo said.
At Texas State, Luhumyo holds the Rose Fellowship and has been awarded the Clark Scholarship. She was also among 10 women awarded the 2022-2023 Philanthropic Educational Organization (P.E.O.) International Peace Scholarship.
Luhumyo's work has appeared in numerous journals, including Popula, Jalada Africa, The Writivism Anthology, Baphash Literary & Arts Quarterly, MaThoko's Books, Short Story Day Africa, the New Internationalist, and African Arguments. Her work has been shortlisted for the Short Story Day Africa Prize, the Miles Morland Writing Scholarship, and the Gerald Kraak Award. She is the inaugural winner of the Margaret Busby New Daughters of Africa Award (2020) and winner of the Short Story Day Africa Prize (2021).