Texas State students join international Hackathon competition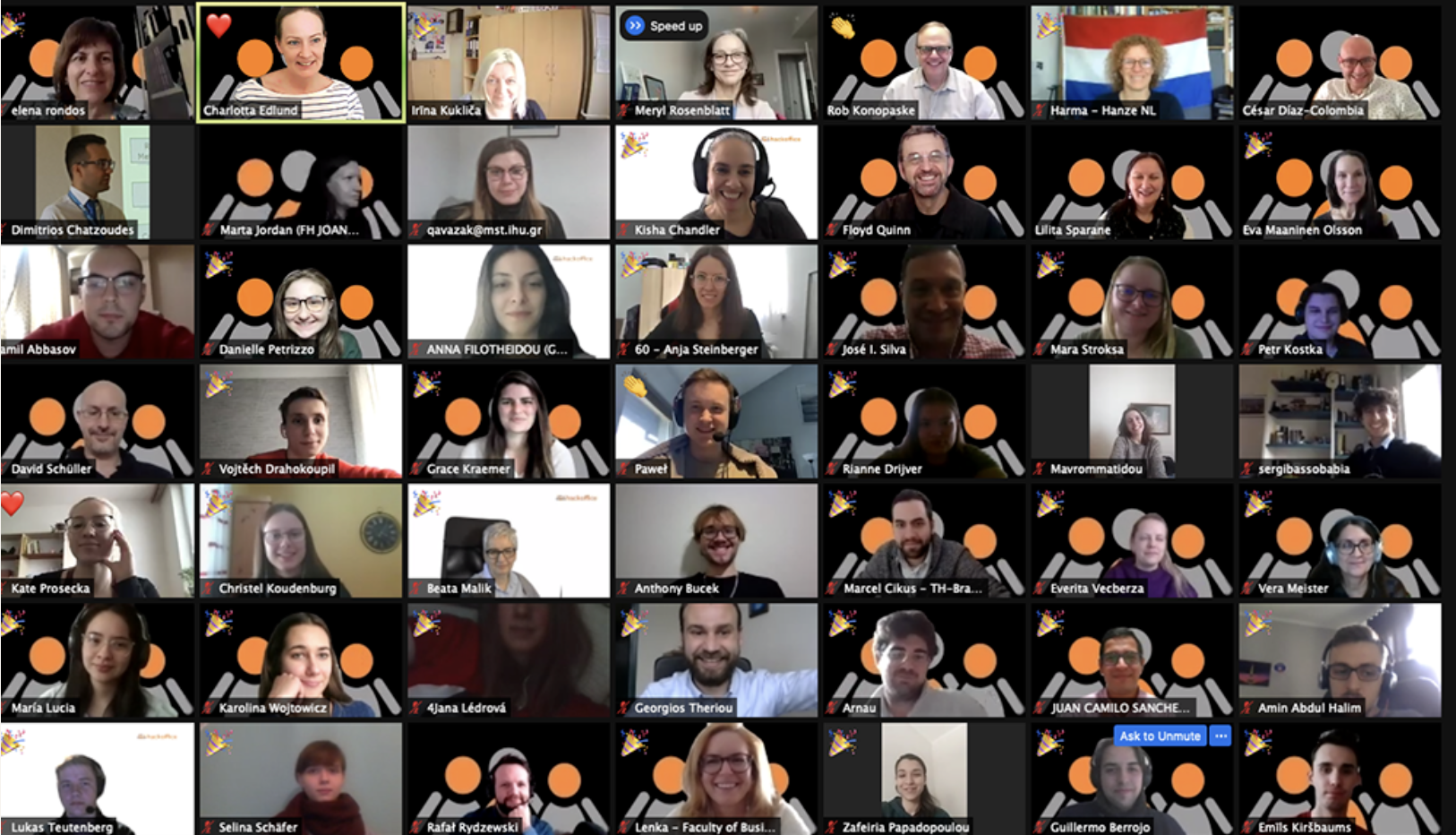 Five students from the McCoy College of Business recently competed in a 24-hour Hackathon with students from around the world.
The theme of the second annual Hackathon competition was "Sustainable and Modern Workplaces of the Future."
The students worked in virtual teams with others from universities in Colombia, Poland, Germany, Spain, Latvia, the Czech Republic, and Sweden. The event was hosted by Mälardalen University in Sweden. The event ran from 8 a.m. April 15, to 8 a.m. April 16.
Traditionally, a hackathon is an event where programmers get together to collaborate on a project, often working rapidly and often work without sleep to achieve their task. Instead of programming, the global teams researched and presented actionable solutions regarding their vision of future workplaces.
The 64 students who competed were split into 12 teams that received guidance from 24 faculty mentors from the various universities. Students were assigned to work with four students from other countries.
The Texas State students who participated are Anthony Bucek, Levi Cardoza, Lauren Delarosa, Katherine Lutter, and Grace Kraemer, who was part of the winning team.
As the teams got to work, they had three topics to choose from spanning from the main theme of the hackathon. Near the end of the 24-hour period, each team delivered a presentation and an academic paper on their findings and proposed solutions.
"There is nothing more rewarding than seeing Bobcats work closely in virtual teams with students from around the world. The students did a great job adjusting to seven-hour time zone, cultural, and communication differences while researching and analyzing key questions facing the business world today. It was an absolute pleasure to mentor these highly motivated and engaged individuals," said Dr. Rob Konopaske, associate professor and director of the Institute for Global Business Management at McCoy College of Business.
Both Konopaske and Dr. Floyd Quinn, assistant professor of practice in the Department of Management, provided students feedback during the competition.