Texas State research indicates veterans' health outcomes have not improved despite years of effort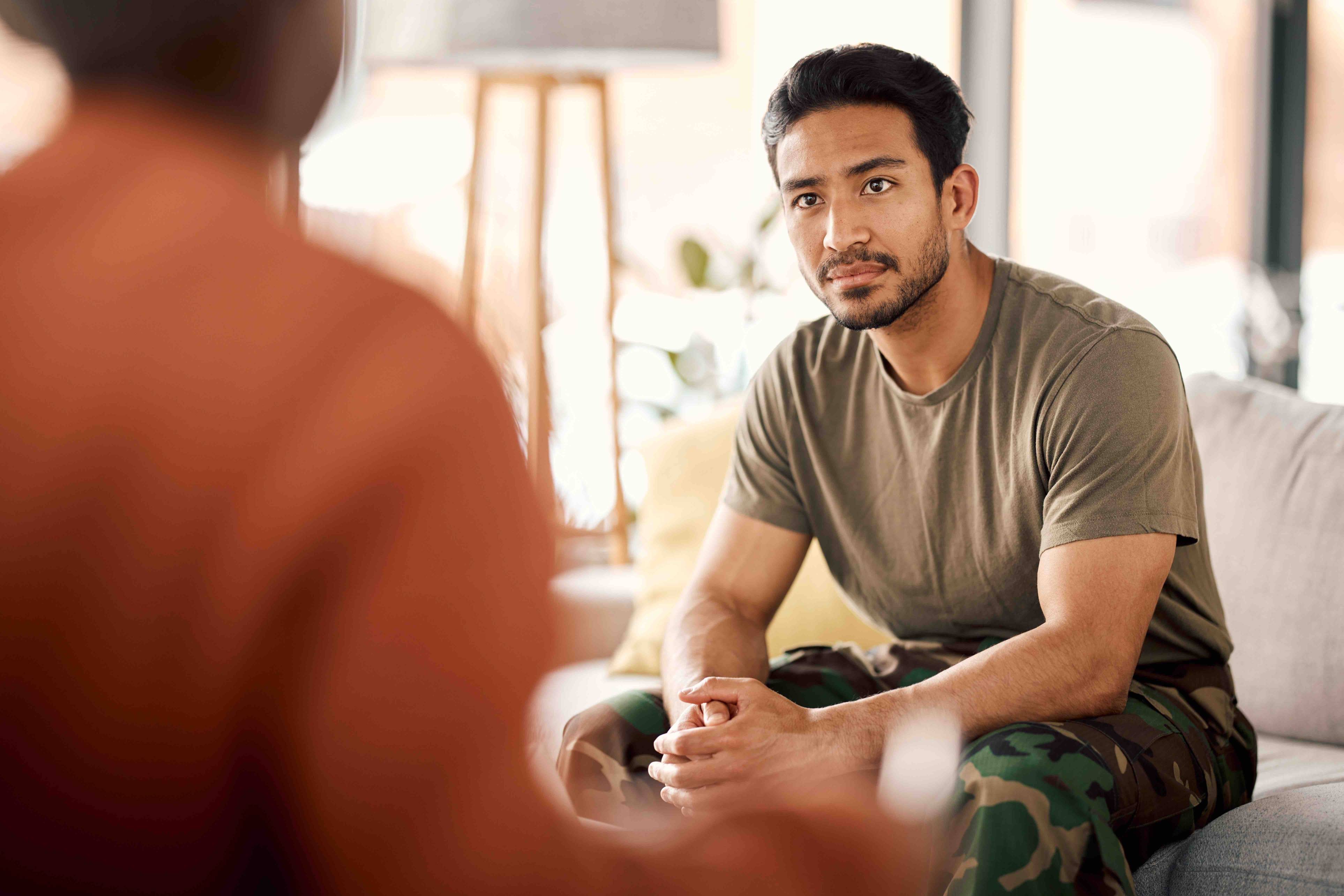 U.S. military veterans historically suffer worse overall health than other Americans. Various federal initiatives and reforms over the decades have attempted to address this disparity.
New research conducted in part at Texas State University suggests there have been no improvements in reducing veteran co-morbidities to non-veteran levels. The one bright spot in the study showed that COVID-19 did not produce a spike in negative health outcomes for veterans, although the pandemic did adversely affect the mental health of veterans and non-veterans alike.
Researchers lead by Jose A. Betancourt, Ph.D., an associate professor and director of the Bachelor of Healthcare Administration Program at Texas State, published their study, "The Health Status of the US Veterans: A Longitudinal Analysis of Surveillance Data Prior to and during the COVID-19 Pandemic," in the journal Healthcare (mdpi.com/2227-9032/11/14/2049/htm).
The research team also included Diane M. Dolezel, Ph.D., an associate professor in the Department of Health Information Management at Texas State; Ramalingam Shanmugam, Ph.D., a professor in the School of Health Administration at Texas State; Gerardo J. Pacheco, Ph.D., an assistant professor in the School of Health Administration at Texas State; Paula Stigler Granados, Ph.D., an associate professor in the School of Public Health at San Diego State University; and Lawrence V. Fulton, Ph.D., visiting professor of applied analytics at Woods College of Advancing Studies, Boston College.
"Our study originally thought we might find a pronounced increase in these poor health outcomes among veterans due to COVID," Betancourt said. "However, we only found this in mental health disorders and not the expected spike in other conditions."
Data from the U.S. Centers for Disease Control and Prevention's (CDC) Behavioral Risk Factor Surveillance System (BRFSS) indicates the overall health of the average U.S. veteran is far worse than that of the average American, with veterans suffering more from such conditions as obesity, skin cancer, chronic obstructive pulmonary disease (COPD), arthritis, kidney disease and mental health disorders. By analyzing BRFFS data from 2003 through 2021, researchers were able to develop a comparison of health condition prevalence in veteran and non-veteran populations.
When adjusted for age, both veterans and non-veterans showed the same rates of arthritis. Rates of depression were actually lower for veterans during each year of the study, but for the years 2019-2021, during the COVID-19 pandemic, depression increased in both populations. The veteran population showed consistently worse outcomes in relation to other health conditions.
"Our data were not detailed enough to determine the causes of these poor health outcomes," Betancourt said. "However, our study team hopes to access other veteran health databases which may uncover possible reasons for this poor health among vets."
Overall, the findings suggest a lack of effective interventions persist for the veteran population from public agencies such as the U.S. Department of Veterans Affairs (VA) and private organizations.
"To be clear, the VA has improved the services provided to the modern-day veteran," Betancourt said. "However, although there have been many interventions that have been successfully implemented by veteran support services such as the VA, there is still a health gap that is significant and must be addressed. Given the number of daily veteran suicides, the number of veterans among the U.S. homeless population and the daily challenges faced by those who continue to 'fight their personal wars,' the VA still has a way to go. More research is needed into the underlying causes of these health disparities to fully meet the needs of this population of selfless Americans who sacrificed so much in the defense of our nation."
---