TXST study of collegiate athletes' grades IDs success factors for students who juggle multiple roles
By studying the grades of collegiate athletes, Texas State University researchers have identified psychological factors that tend to result in better academic performance. The researchers say the same factors could apply to all students because students often have responsibilities beyond academics.
The research team from TXST's Department of Curriculum and Instruction said the four factors associated with higher grades among student-athletes were self-regulation, academic identity, academic motivation, and role negotiation.
"Self-regulation" includes managing time and resources effectively and translating thoughts and intentions into actions. "Academic identity" and "academic motivation" encompass a student's view of how capable they are academically and the centrality of being a student to their sense of self. "Role negotiation" is defined as balancing the dual demands of their academic and athletic identities.
The study, published this year in Educational Psychology Review, was conducted by Agustín J. García, a doctoral student in developmental education; Carlton J. Fong, an associate professor in the Department of Curriculum and Instruction; and Yvette M. Regalado, a doctoral candidate in developmental education.
The research team analyzed 73 research studies that surveyed collegiate athletes on their athletic and academic motivations and linked their responses to college grades.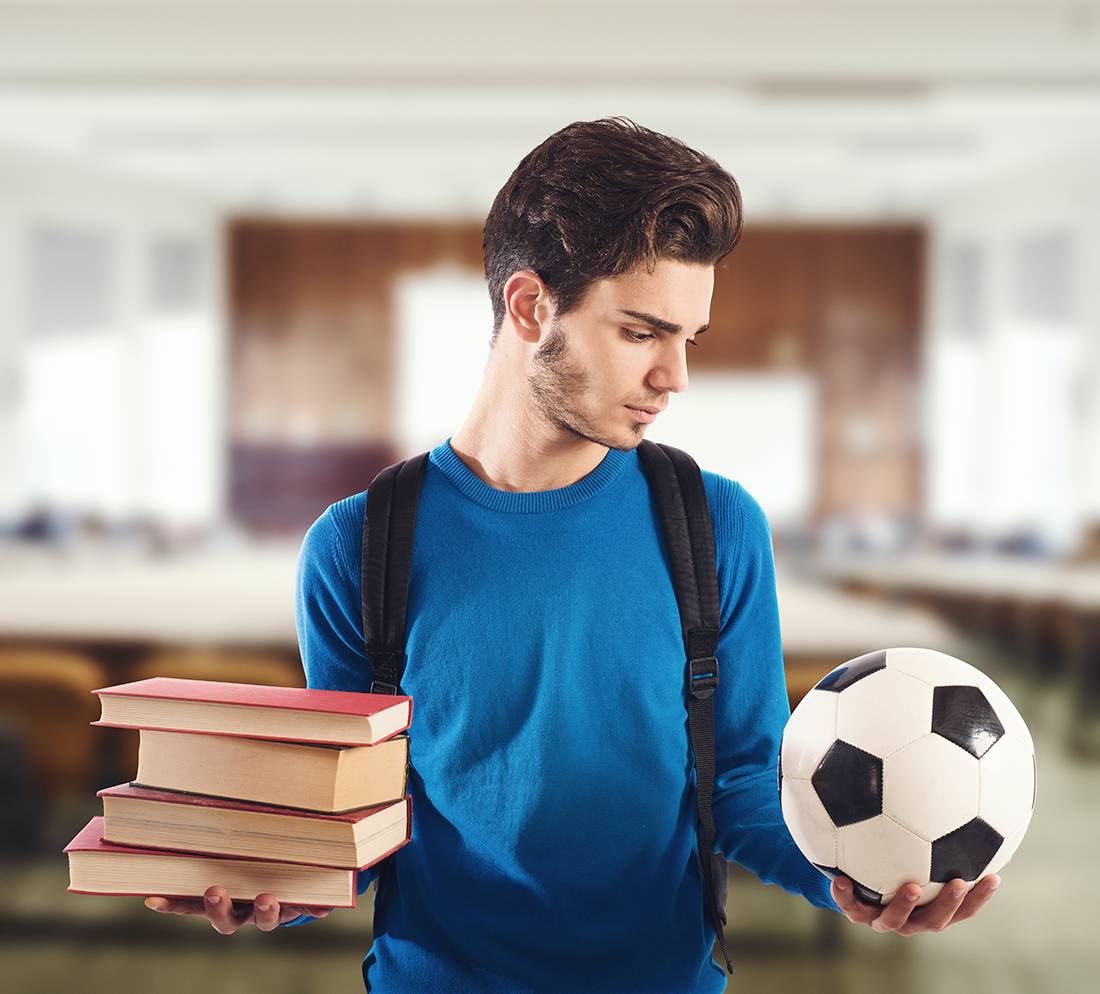 "Particularly for student-athletes who regulate multiple demands from school and sport, perhaps self-regulated learning represents the cognitive-behavioral manifestation of strategically negotiating their academic and athletic roles," the study said.
Collegiate athletes' management of the demands of at least two domains — academics and sports — "points to important theoretical concerns about all students who navigate dual or multiple roles," the authors said.
The researchers said the practical considerations raised by the study "include training students to self-regulate the learning process and the multiple demands on their time and cultivating students' identities and motivations for academics as a valuable pursuit in addition to non-academic interests." Essentially, a focus on re-contextualizing identities and motivations may assist students in becoming more engaged in their studies.