Federal Funds Fuel Critical Texas State University Climate Change Research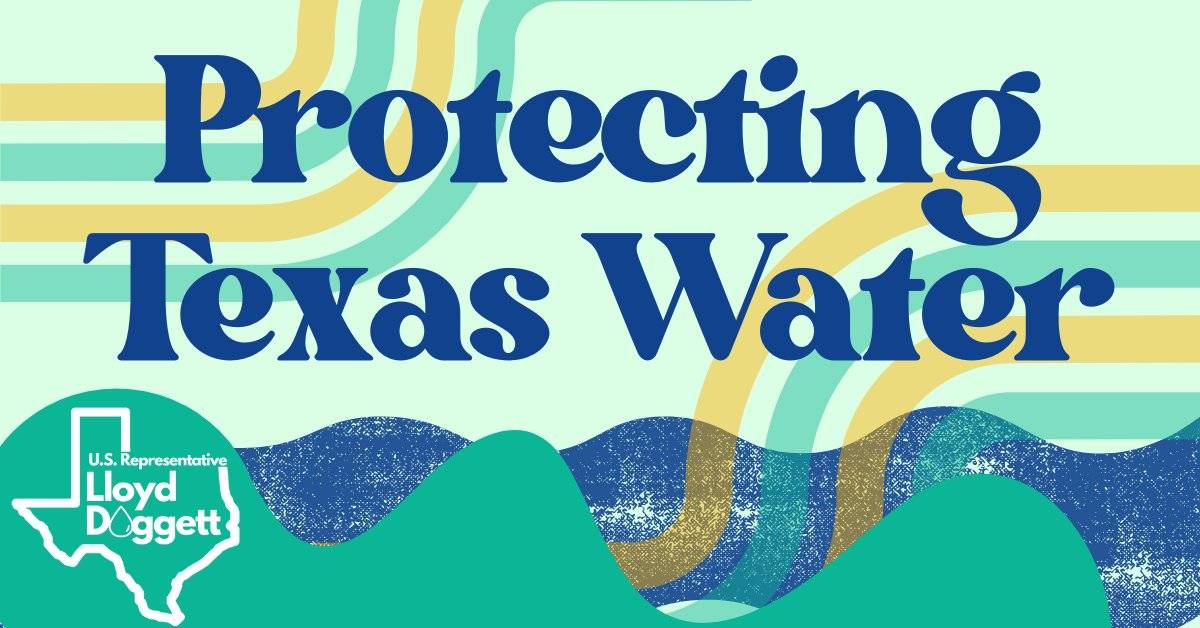 On June 20, Rep. Lloyd Doggett joined Robert Mace, Executive Director and Chief Water Policy Officer at The Meadows Center for Water and the Environment and a Professor of Practice in the Department of Geography and Environmental Studies at Texas State University, as well as Meadows Center educators, to unveil the details of a brand-new project to study the impact of climate change on Texas water and to create a publicly-available tool to help inform action to preserve water and protect the future of water in our state.
Standing beside Spring Lake fed by the San Marcos Springs, Rep. Doggett and Texas State climate scientists shared the details of how this project can help preserve Texas's water and push back on climate harm. They reiterated how critical preservation of the state's aquifers is for the future of Central Texas, which is undergoing climate change coupled with rapid development.
The Meadows Center project analyzes climate factors, including dramatic increases in extreme weather events and drought projections, for Texas to assess how the state's climate projections can best serve water stakeholder needs. The cutting-edge research will provide actionable climate impact information in order to prompt policy and decision makers. The project will develop models of climate change aimed at analyzing the impact on surface water and groundwater at the local level. This will enable The Meadows Center to provide a policy roadmap for individual stakeholders, communities and public officials to prepare Texas for challenges ahead related to water resources, environment and the economy.
The Meadows Center for Water and the Environment received $2 million from the National Oceanic and Atmospheric Administration for the Climate Change Impact on Water Initiative. The funding was part of more than $21 million Texas State received through H.R. 2471, the "Consolidated Appropriations Act, 2022," passed by Congress. The bill provides full-year funding through Sept. 30 for projects and activities of the federal government and authorizations and extensions on a wide variety of government-sponsored programs and activities. Those funds also support Texas State's Community Health and Economic Resilience Research Center and Round Rock Campus STEM-for-All Partnership (RRSAP) and Research Initiative.