Counting the Lives Lost at the Border
Texas State Researchers in the Departments of Anthropology and Geography and Environmental Studies receive $1 million in NSF Funding to Map Migrant Mortality at the Border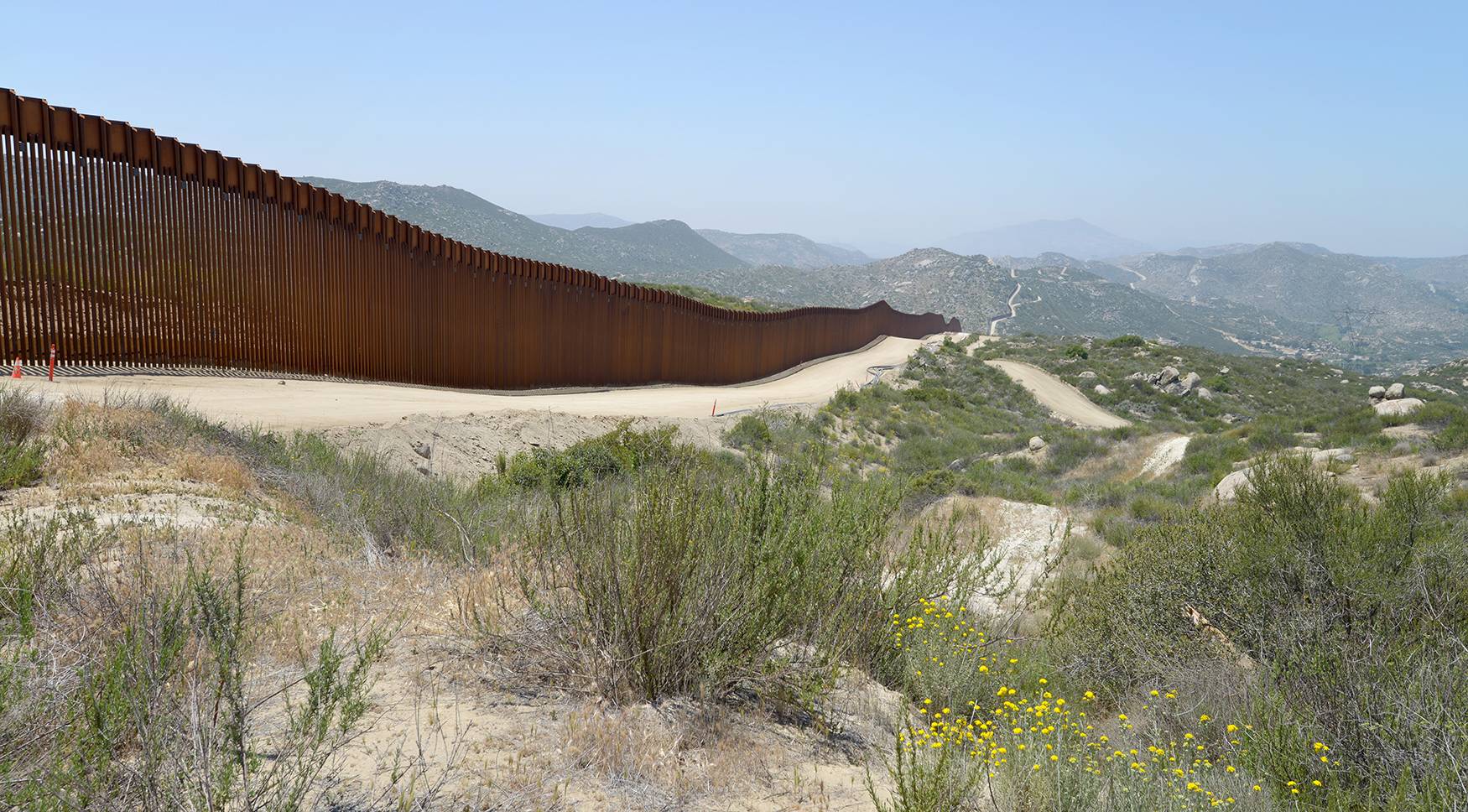 A large, but unknown number of migrants die every year trying to enter the United States along the U.S.-Mexico border. There is no accurate count because there are no central databases documenting migrant deaths. As a result, national authorities, policymakers, and public health officials don't know how many migrants are dying or how policies can curb migrant mortality.
Texas State University recently received a $1 million award from the National Science Foundation (NSF) to help document and share this important data and fill the gap.
Dr. Alberto Giordano and Dr. Nick Herrmann are co-leading the project entitled Migrant Mortality Mapping Portal Project (M3P2). Giordano is a professor in the Department of Geography and Environmental Studies whose prior work on historical geographic information systems (GIS) includes studies on the Holocaust and other genocides. Herrmann is a professor in the Department of Anthropology whose prior work in forensic anthropology and geospatial studied eastern Mediterranean bioarcheology.
The three-year NSF project has two parts. First, the team will collect and organize big data on migrant deaths along the U.S.-Mexico border from various sources—from law enforcement reports to newspaper articles. Then, the team will develop a publicly accessible website where the data can be downloaded and explored with tools that the team will develop for exploring the data. Students will have opportunities to participate as research assistants in both areas. A post-doctoral researcher and doctoral and graduate research assistants will help the team with collecting and standardizing the data and designing and maintaining the database and tool.
"The site will be available to anyone who wants to study the phenomenon of migrant deaths at the U.S.-Mexico border," Giordano said. "It can also help agencies design better policies, improve public health, make search and recovery easier, and help reunite families with their loved ones' remains."
The website will make it easier to count migrant deaths and make it possible research topics related to forensics, social science, behavioral science, public health, geography and geographic information science. The database and tool will also make it possible to use predictive modeling to help with search and recovery efforts.
Several agencies currently in the field advancing this work on the local level inspired the team and will provide some of the multiple datasets the team will enlist, including Texas State-based Operation Identification (OpID) directed by Kate Spradley, a professor in the Department of Anthropology, the Border Project and Arizona's Open Geographic Information System for Migrant Death Mapping. The national database will combine these efforts and others to become the most comprehensive source for information on migrant mortality at the border.
When the database is complete, more lives lost at the border will be counted, more stories recovered, more families reunited and more humanity regained.