Texas School Safety Center researches COVID-19 impacts on K-12 emergency planning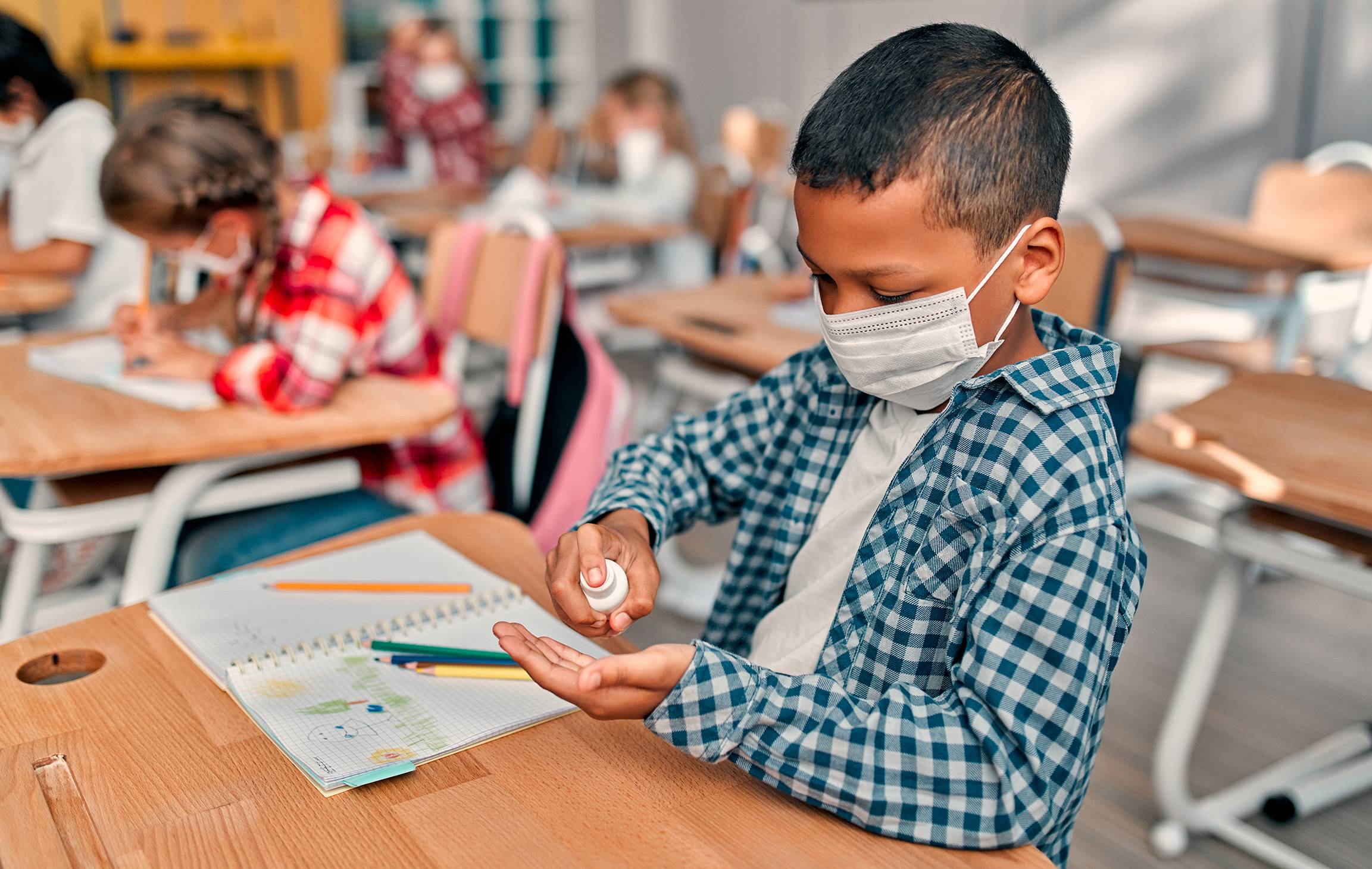 The Texas School Safety Center (TxSSC) at Texas State University recently completed formative research around the impacts of the COVID-19 pandemic on Texas K-12 schools. To better understand the challenges schools faced and to support their safety needs moving forward, the TxSSC conducted 22 focus groups with K-12 school personnel, representing each of the main geographical regions across Texas, as well as a variety of school positions and perspectives.
Key findings highlight the importance of schools within society's critical infrastructure, particularly with regard to meeting students' basic physical and mental health needs. Schools unexpectedly faced myriad challenges throughout the pandemic and made sacrifices daily to keep students, staff and families safe and healthy. The research conducted inspired the TxSSC to thank schools for these efforts through a public service announcement, "You Are Our Heroes!"
Shawna White, TxSSC associate director of research and evaluation, expressed her gratitude to Texas schools.
"The conversations we had with district and campus employees were truly eye opening and spanned every human emotion possible. Yet, the common thread that tied every group together was how intensely school personnel care about our students and how hard they work to continue providing care and instruction, no matter what they may be facing in their personal lives," White said.
Moving forward, findings from these focus groups will be synthesized with findings from a systematic review examining the effectiveness of non-pharmacological responses to communicable disease outbreaks, to design a statewide after-action review with Texas school districts. This large-scale study will combine quantitative and qualitative methods to obtain a rich understanding of district responses to COVID-19, as well as challenges and successes experienced, to identify best practices for pandemic preparedness and school closures moving forward.
Throughout the pandemic, the TxSSC also conducted in-depth reviews of communicable disease and continuity of operations plans for all 1,022 public K-12 schools in Texas, to provide thorough feedback toward improving district emergency operations plans. The scope and depth of this fieldwork is the first of its kind across the nation, positioning the TxSSC as a national leader in school safety practices, relied upon for assistance and guidance from jurisdictions throughout the nation.
Kathy Martinez-Prather, TxSSC executive director, acknowledged the importance of learning from these types of events to improve planning efforts moving forward and building resiliency in our schools and communities.
"Our educational institutions could have never anticipated the impact that COVID-19 would have on our daily lives, but nevertheless, it has provided an opportunity to understand how we can better support our educational environments when these types of emergencies arise. This pandemic has also reinforced how important it is to think about school safety preparedness and planning from an all-hazards approach," said Martinez-Prather.
Through this ongoing, innovative work, the TxSSC continues to produce free, publicly available guidance documents, resources and trainings to assist districts in preparing for and responding to similar situations in the future. All TxSSC resources and events are accessible at txssc.txstate.edu.
About the Texas School Safety Center
The TxSSC is an official university-level research center at Texas State. Its mission is to serve schools and communities to create safe, secure and healthy environments. The TxSSC provides safety and security information through research, training and technical assistance for K-12 schools and junior colleges throughout the state. To learn more about upcoming training and the resources the TxSSC offers, visit http://txssc.txstate.edu.