Undergraduates study eye development in blind salamanders under NSF grant
Dana García, a professor in the Department of Biology at Texas State University, has received a three-year, $370,000 grant to study the mechanisms that govern eye development in salamanders.
The project, "Collaborative Proposal: Developmental and Genetic Pathways to Phenotypic Convergence in a Radiation of Groundwater Salamanders," is in partnership with the Hillis Lab at the University of Texas at Austin and will directly involve undergraduate students in the research to understand the evolutionary and developmental factors responsible for the development—or lack thereof—of eyes in Central Texas salamanders.
It's well established that animal species adapting to subterranean life in total darkness lose their eyesight through evolution. This convergent evolution has been documented repeatedly among a wide array of species, but the mechanisms behind this are poorly understood. Studying closely related salamanders that include both sighted and blind species can potentially shine a light on this evolutionary question.
"The grant evolved from a project started here at Texas State by graduate student Ruben Tovar under my supervision," García said. "Ruben is now a doctoral student at UT. He took this exciting research program with him to UT to try to understand what happens during development that leads to some salamanders lacking eyes while closely-related species retain theirs."
For now, the project is mainly focusing on the San Marcos salamander, the Barton Springs salamander and the Texas blind salamander. Texas State is bringing together undergraduate students from both universities to have them study the eyes of each salamander species at different developmental stages.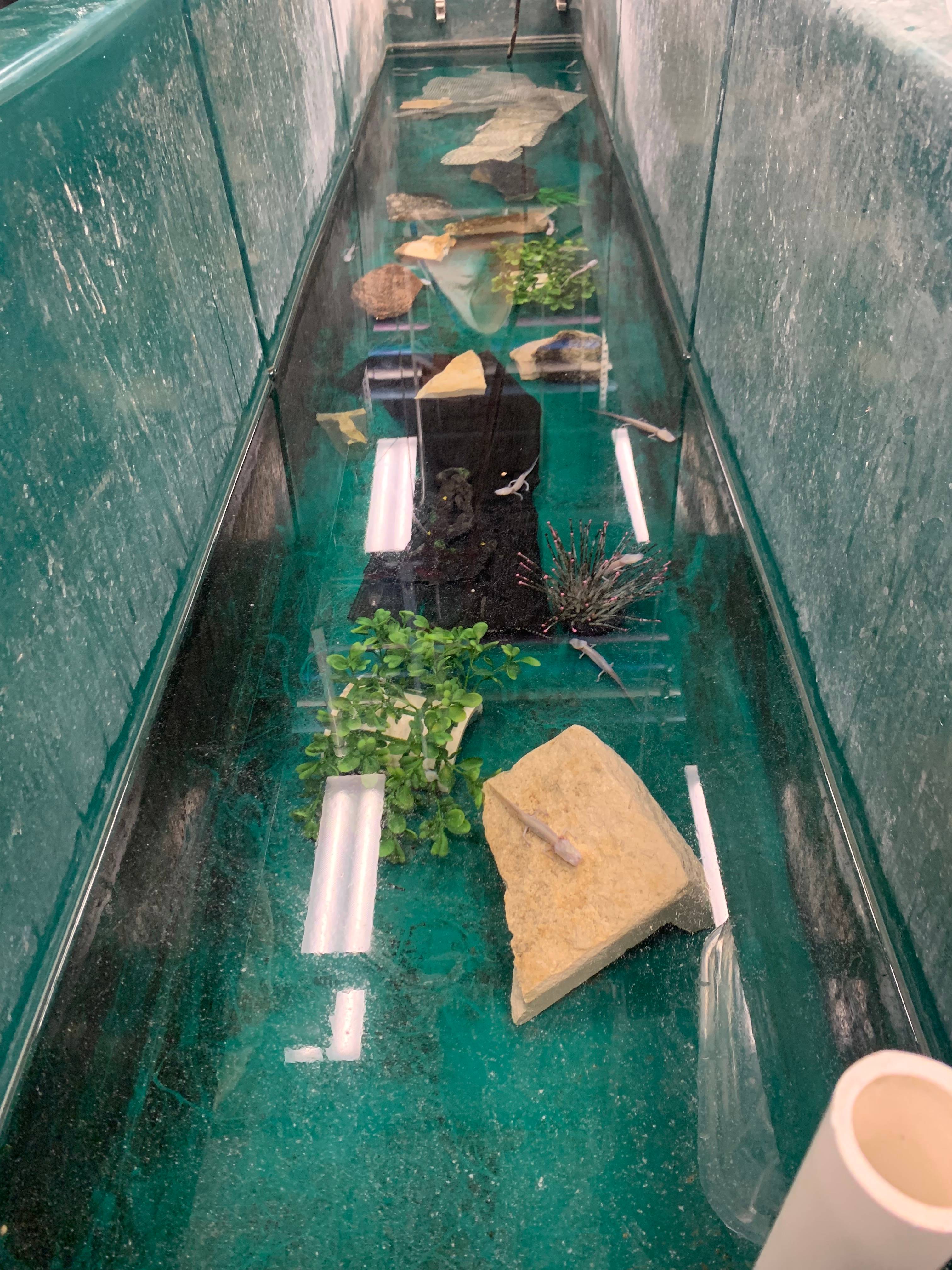 "The project hits at both evolutionary and developmental questions. What we're looking at here at Texas State is more focused on the development aspect: At what stage of development is the 'decision' made to stop the underground salamander's eye from forming?" García explained. "We're looking for proteins which are the products of genes that control the development of the eyes. The proteins we can detect in these different salamanders gives us clues to that development. Are there differences in the amount or location of these proteins in the different species of salamanders?
"There are different genes that are really important in the development of the eye, and it seems like the genes must be active in order for the eye to development, but sometimes it's the opposite," she said. "Sometimes the gene has to be deactivated, or at least less active, in order for the eye to develop. It's not nearly as straightforward as you'd think it should be."