Infrastructure Research Laboratory to enable cutting-edge concrete research
The Infrastructure Research Laboratory at Texas State University will create a collaborative, learning, research and training environment for students, faculty and industry leaders in the community.
The demand for such a research space is high, and faculty within the civil engineering program have TEI (technology-enhanced infrastructure) projects ready to utilize the state-of-the-art space as soon as it becomes available.
Jeff Shi, an assistant professor in the Ingram School of Engineering, will conduct projects utilizing smart materials for multifunctional civil infrastructure. His research focuses on research and commercialization of Shi's patented "Plient concrete" technology. Plient concrete is a semi-rigid concrete mixture that contains both scrap steel and recycled pavement aggregate that is less expensive, lighter weight and higher performance than traditional reinforced concrete. Shi's Plient concrete team was the winner of Texas State's third annual New Ventures program. The team also won a National Science Foundation I-Corps grant that supports the development and commercialization of Plient concrete.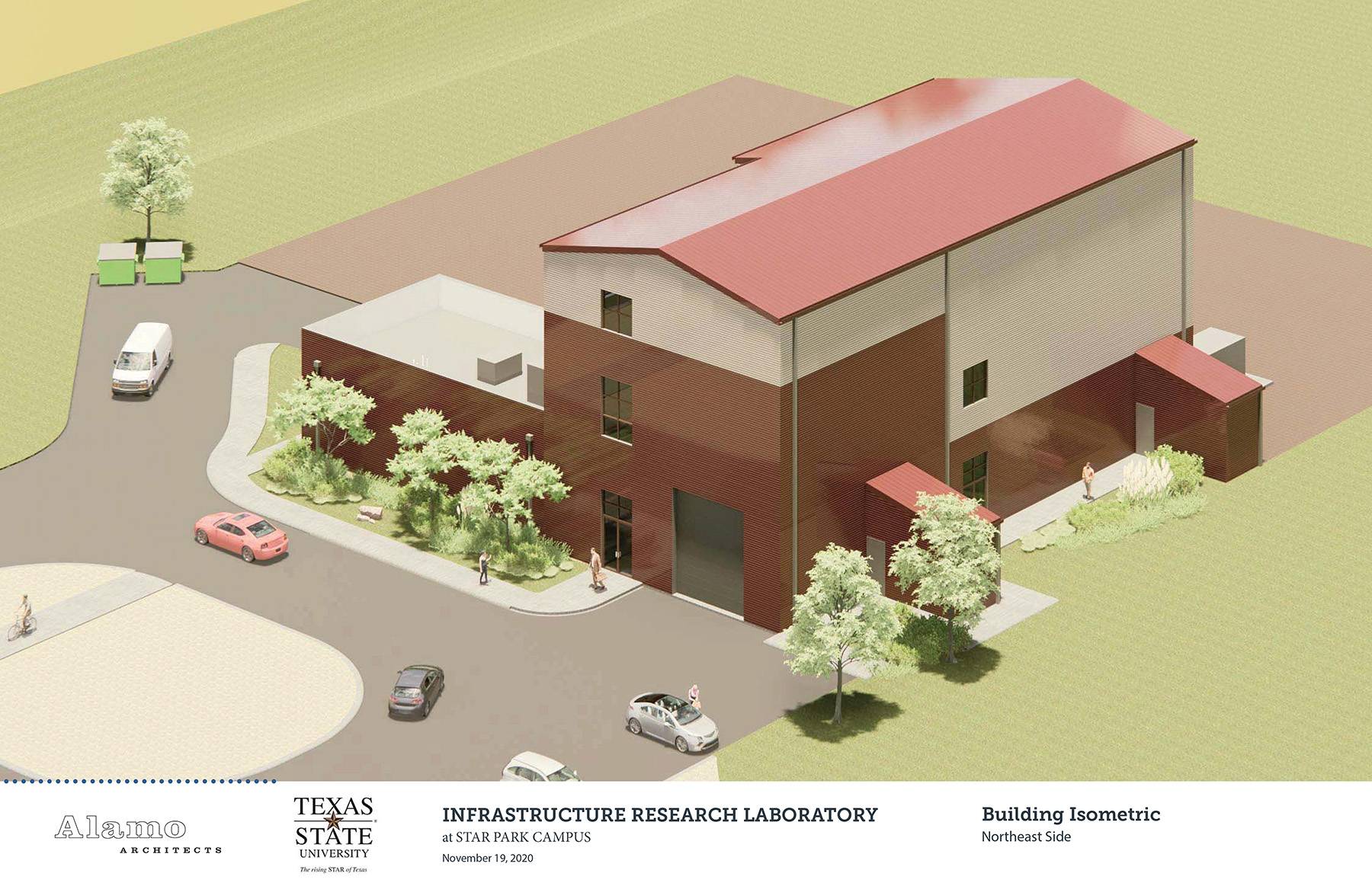 Feng Wang, an associate professor in the Ingram School of Engineering, leads a team that has created a way to process images that automatically detects pockets of air in hardened concrete, which helps to gauge the long-term performance of infrastructure. Air-void distribution in hardened concrete is related to the freeze-thawing properties and related long-term performance (such as cracking distress) of concrete transportation infrastructure such as pavement, bridges and airport runways. A comprehensive data collection will help better understand the relationships between material mix design, construction process and mechanical and service performance.
The IRL facility that will enable these research projects includes a large open lab with a strong floor and strong wall, along with an adjacent exterior open lab for additional testing and research space. The basement below the open lab supports the infrastructure, utilities and service necessary for the placement and maintenance of the strong wall and strong floor, as well as provide an area and means of running the hydraulic lines to support the equipment.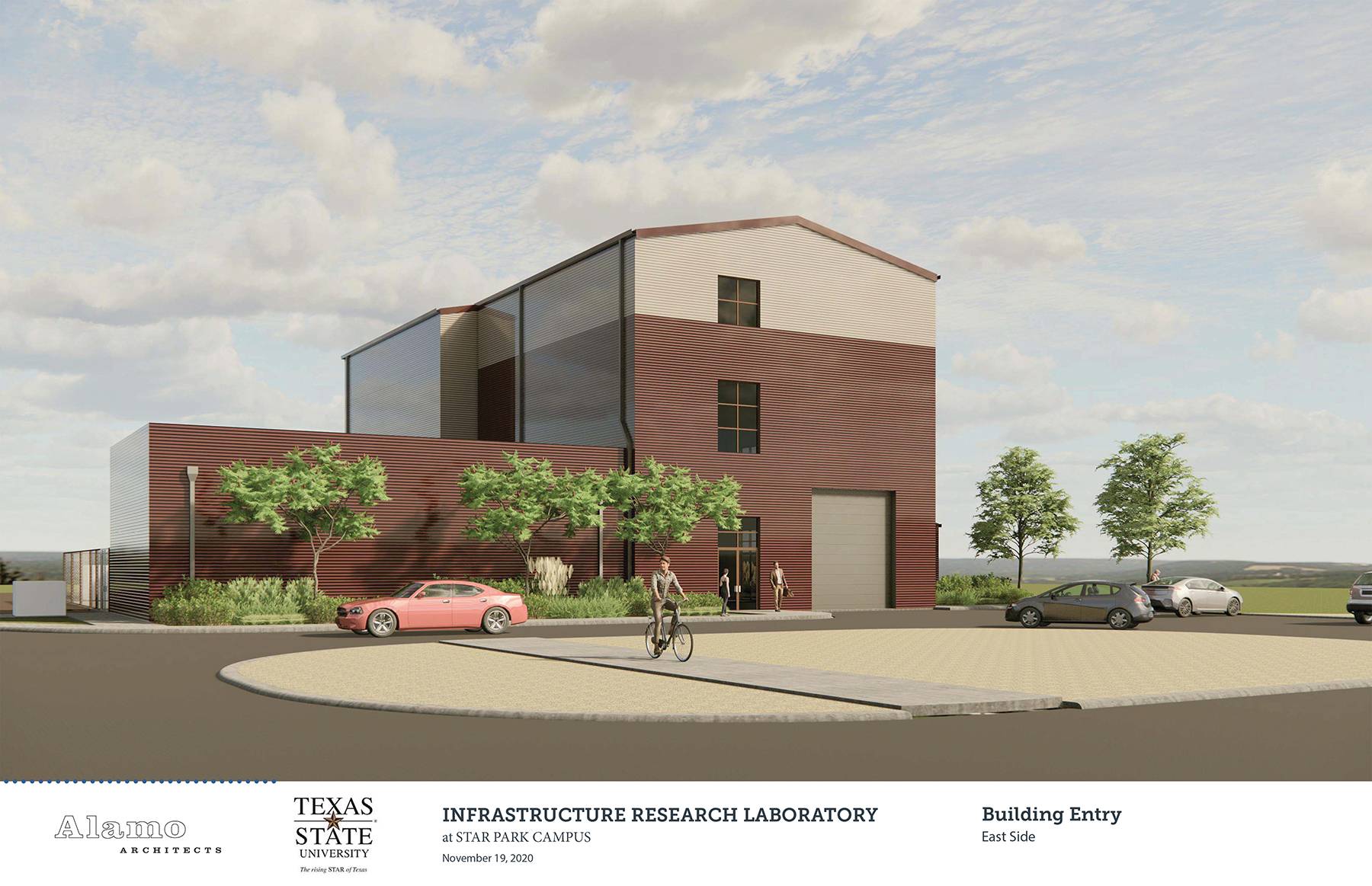 Two 30‐ton capacity cranes are provided to allow for moving structural specimens within the high bay space. The strong floor is supported above a service chase system that allows application of loads through floor sleeves. Loads are applied via hydraulic pumping system. Hydraulic pumps are located in the pump room, and high‐pressure piping is routed to multiple manifold locations in the service chase.
For downloadable hi-res images from this article, please view the link below.