Dell, Texas State partner on high-speed computing case study
Texas State University and Dell Technologies have partnered on a case study of Dell's Data Science Workstations (DSWs) for high-speed computing.
As Texas State research initiatives venture deeper into areas of big data, machine learning and artificial intelligence (AI), computing power and processing speed become a limiting factor. To remedy that computing bottleneck, Dell provided Damian Valles, an assistant professor in the Ingram School of Engineering, and Larry Fulton, a professor in the School of Health Administration, with DSWs incorporating high performance computing (HPC) technologies equipped with advanced graphic processing units (GPUs) for evaluation.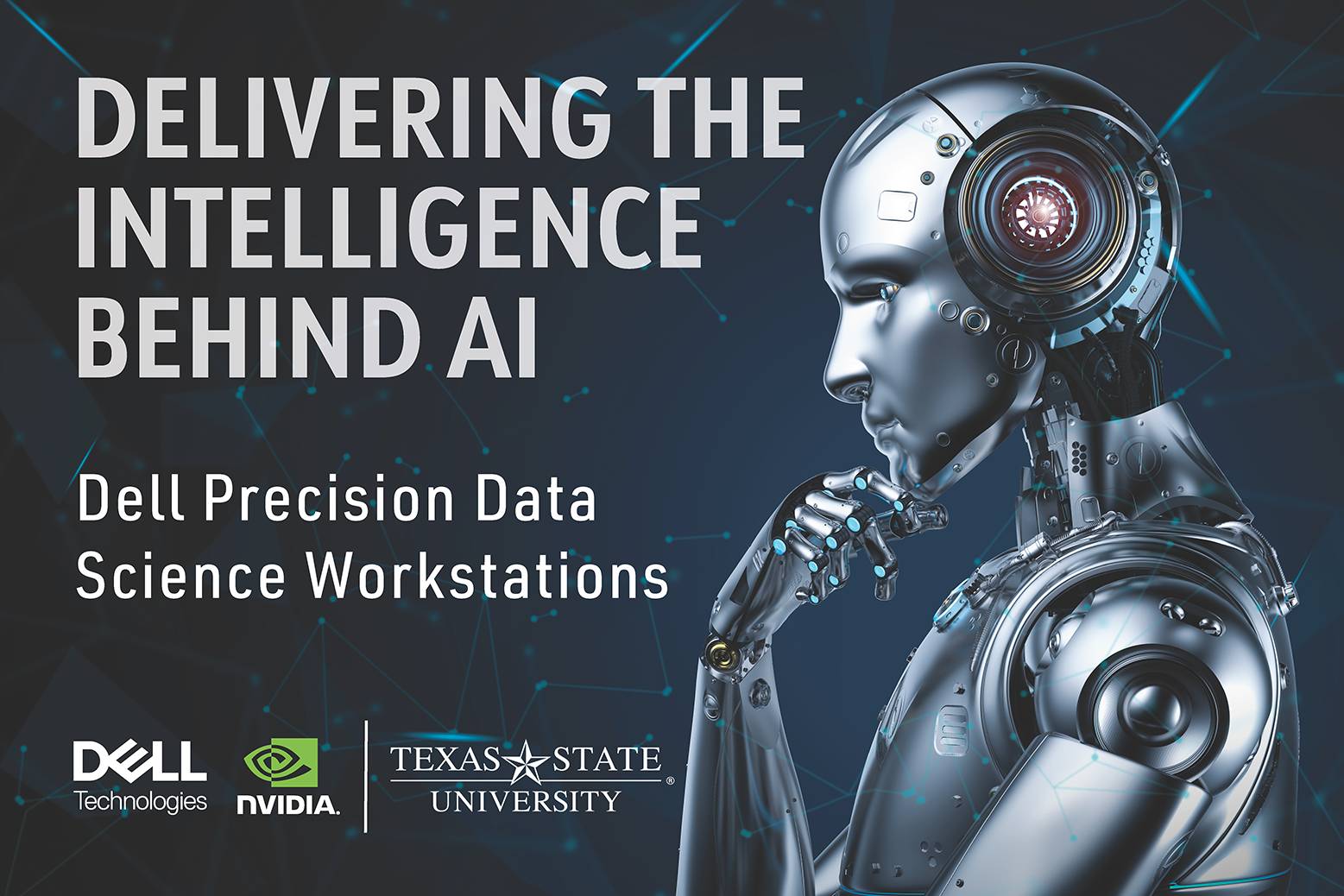 "What the machines are built for is to process the data needed to develop AI models—what we understand to be artificial intelligence—computer-generated models to help us solve specific problems. I'm in engineering, so I'm focused on solving engineering problems. That could be done with machine learning, but because these problems are data driven, the AI needs data in order to self-train," Valles said. "The problem is that the data can be very large and take a long time to run the whole thing.
"These machines are built to have the GPUs that speed up things very quickly with the data. The math behind it and the way they're built is what make the machines more productive every day," he said. "You get to the development part and the analysis part of your models much quicker than if you didn't have the technology and capacity the machines have."
Texas State's existing HPC cluster lacked the GPUs data scientists needed to run AI models and visualize data using techniques such as virtual reality and augmented reality. As a result, students and faculty often faced limitations in what they could accomplish in their research because they couldn't analyze enough data in their given timeframes to train models or run simulations.
Texas State benefits from the partnership with Dell by having the high-speed DSWs available for research, while Dell benefits by having Texas State provide benchmarking data on the performance of the machines.
"We want to know how fast they perform and how precisely we're measuring those metrics," Valles said. "We're using the AI models I have developed over the years. We crank the DSWs up and do some endurance testing on them. We capture all these metrics to measure how fast these machines truly are.
"I have four graduate students now, who, without these machines, would be nowhere close to graduating this December. That's how fast the turnaround has been over the summer," he said. "Individually, the students are each working on their own thesis projects that branch into different engineering applications, but they're all working on the benchmarking project for Dell as well."
While the DSWs are currently focused on engineering and health administration problems, other disciplines such as biology, health and human performance, communication disorders and computer science are indirectly benefitting through multidisciplinary collaborations. Eventually, the DSWs are expected to open up new research opportunities throughout the Texas State ecosystem.
"We're aiming to provide more hands-on experience with HPC technologies across our campus so that students in any department can expand their learning by using AI, VR and other areas of data science," said Eric Dean, corporate relations officer at Texas State.
For example, data scientists at Texas State have been working on collaborative projects with:
The McCoy College of Business to speed fraud detection in healthcare by using AI and machine learning to detect issues such as unauthorized medical record access
The Department of Communication Disorders and Ingram School of Engineering on AI and machine learning applications that help autistic children recognize emotions by analyzing people's facial expressions
The College of Education on 3D virtual classrooms built with AI and virtual reality technologies that improve learning, especially in remote settings
The city of Austin and students from social work and computer science on improved first responder training using AI, virtual reality and augmented reality applications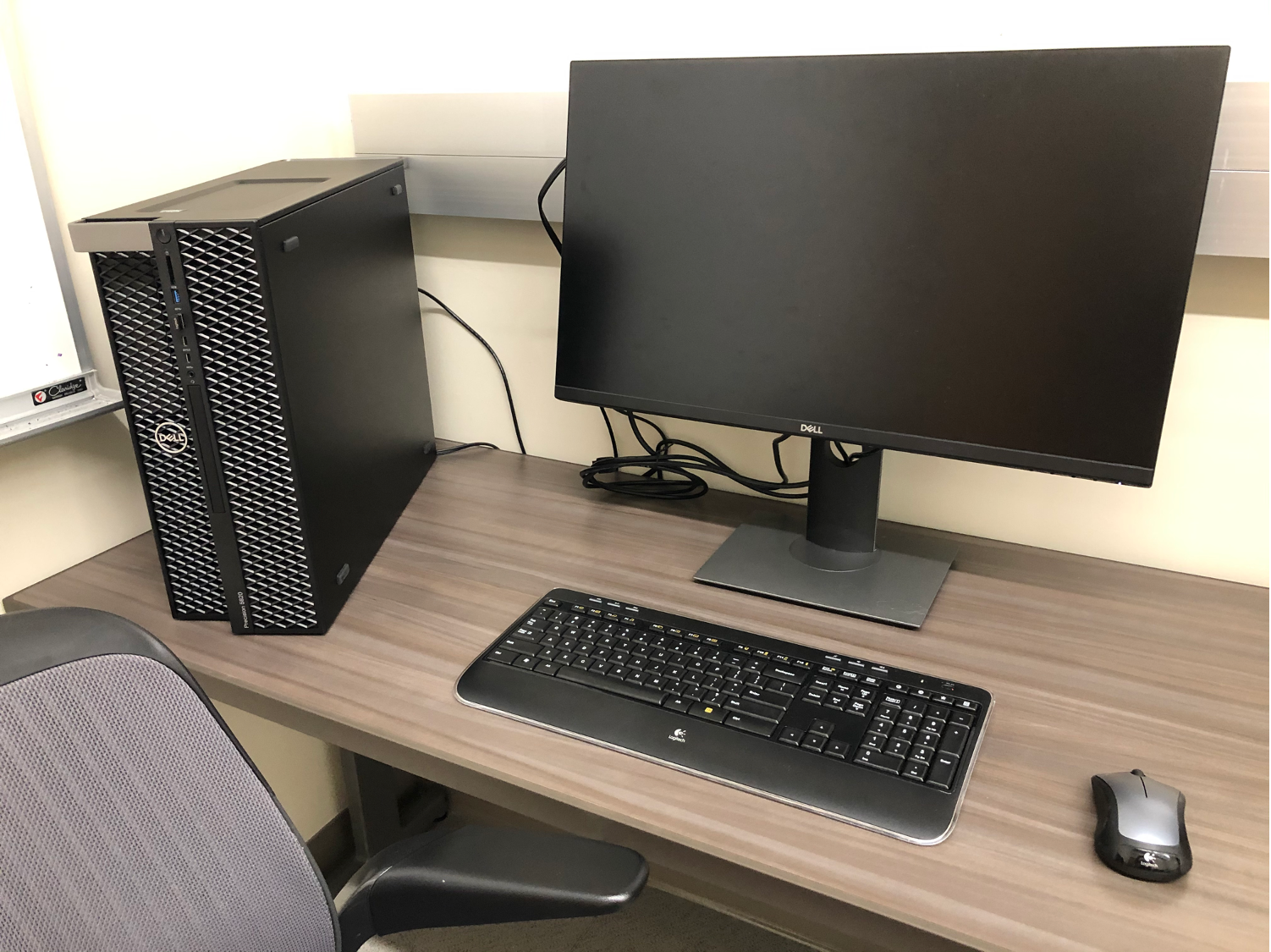 "Harnessing big data is one of the main points that needs to be addressed. Even though faculty across all colleges want to use big data to do their research, where exactly are you going to put that data and where exactly are you going to execute it? That is a major component that needs to be figured out," Valles said. "It's not just having the ideas; it's about how you execute them. We need to have the infrastructure to support those ideas.
"Part of it is us testing this type of solution to see if it's compatible in labs or compatible in a faculty office. Is this something a colleague in the art department can use, or does it need more work?" he said. "We're tackling that idea of harnessing data, but we're looking at the infrastructure part and how well this is going to work for everybody."