Texas State associate professor addresses the economics of education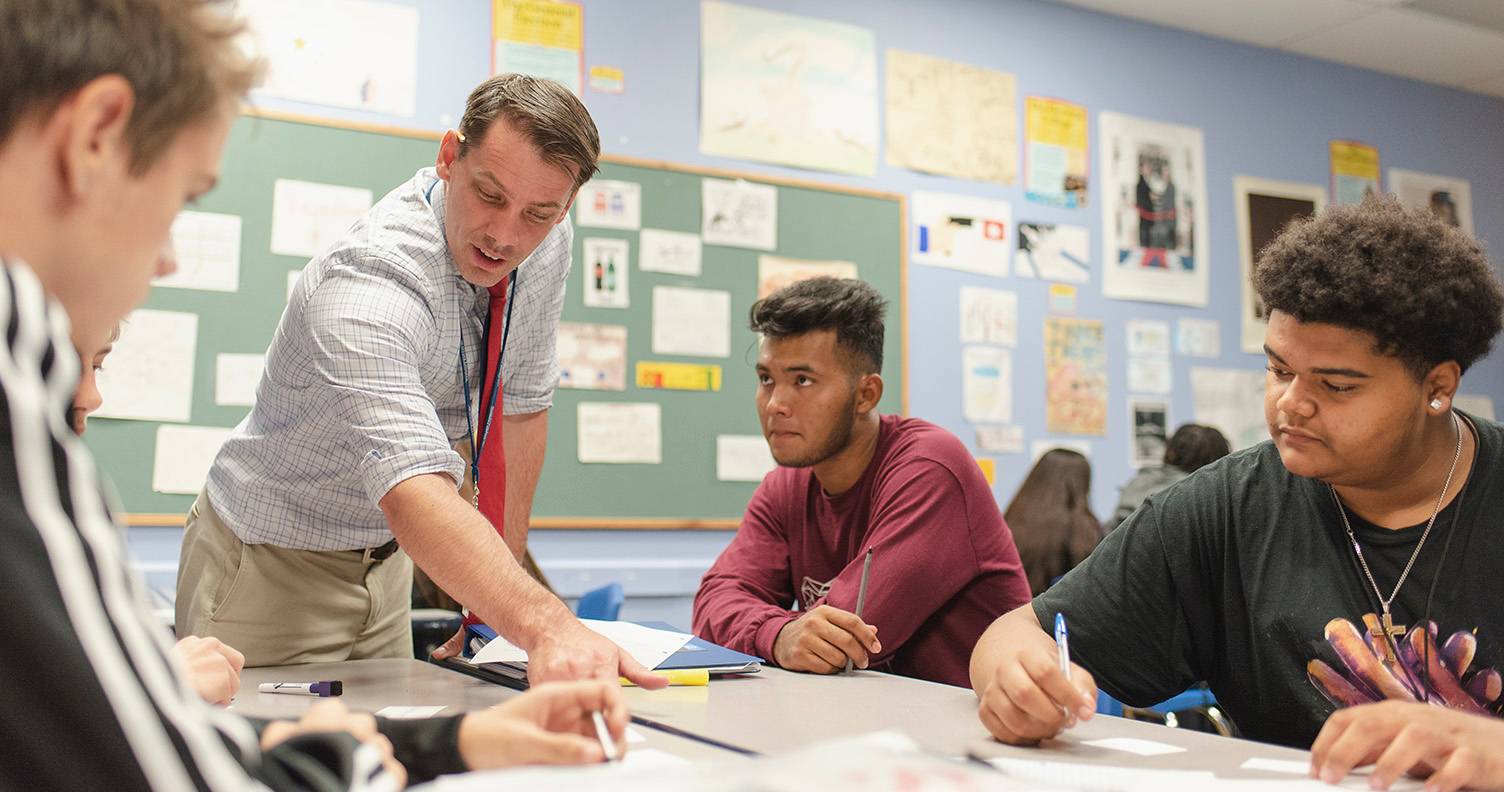 When Dr. Li Feng, an associate professor in the McCoy College of Business Administration's Department of Finance and Economics, conducts research on education policy, she often focuses on a single question using far reaching research data.
What can be done to recruit and retain the best and brightest teachers throughout the country?
The question affects millions of teachers and students. Feng recently had the opportunity to contribute a chapter to a book titled "The Economics of Education." Her contribution was Chapter 30: Compensating differentials in teacher labor markets. When evaluating a variety of teacher labor markets, Feng discussed a couple of primary topics: Do we pay teachers well enough? Does the pay structure reward teachers for teaching in a more challenging setting?
"It's an invited book chapter. It's really an honor," Feng said. "The available data has grown leaps and bounds. We have so much more data available now to track students. The older data was limited and provided less granulated details on student test scores and where they went to college."
The increased information gives Feng and local education administrators throughout the country better insight into the achievements of students tied to specific teachers. "One of the nice things is with more disaggregated data, we can look at how a school is doing – a lot better – in terms of making policy decisions," Feng said. "Ten to 12 years ago, you couldn't make a whole lot of inferences because you couldn't link students and teachers over time."
During a review of teacher labor market literature, Feng found several emerging patterns. There are positive compensating wage differentials for teaching in schools with higher minority enrollment. That magnitude ranges from a few percentage points to 14 percentage points. There is no consensus on whether there is a compensating wage differential for teaching in schools with a higher share of free and reduced lunch students.
Regarding teacher retention, previous studies indicate there is a positive wage differential for teaching in both high minority and low-income schools. There is evidence that almost $7,000 in additional pay is needed to attract and retain teachers in schools with a high share of minority and low-income students.
Feng is also contributing to a five-year initiative that centers on the formation of faculty-student communities for improving STEM instruction. The project team will implement and study a comprehensive instructional improvement initiative in the College of Science and Engineering. It consists of four components: professional development workshops on evidence-based and culturally relevant instruction; sustained support for faculty to conduct departmental self-assessments to understand student strengths and needs; financial, pedagogical and community support for faculty-student teams to redesign lower division STEM gateway courses; and development of faculty team leaders who participate in project-level decision making and plan for next steps beyond the duration of the grant.
The initiative involves three research platforms: communities among Texas State faculty and students; STEM student trajectories at Texas State and student graduation rates; and STEM workforce outcomes for Texas State and other Hispanic-Serving Institutions.
External funding for the project came via a research grant through the National Science Foundation. Heather Galloway, dean of the Honors College, serves as the principal investigator with Feng, Eleanor Close, associate professor in the Department of Physics, Cindy Luxford, assistant professor in the Department of Chemistry and Biochemistry and Alice Olmstead, assistant professor in the Department of Physics, serving as co-principal investigators. The grant is nearly $2.5 million, set to run through Sept. 30, 2024.
In addition to the principal architects of the NSF-funded project, Feng lauded the efforts of Yvonne Natoli, a research coordinator within the Office of Research and Sponsored Programs, and Alex Smith, a senior proposal coordinator in ORSP.
Feng also praised the contributing graduate assistants for their work. "Part of the reason a lot of us are dedicating ourselves to these proposals is to help support grad students through tuition waivers and stipends," Li said. "It helps both undergrads and grad students grow, get paid and it is a great learning experience. Any hands-on experience is helpful for the students. They have to be flexible going into the real world and juggling many responsibilities."
That broad effort reaching across multiple departments is par for the course. "We are big at Texas State, but we work well together," Feng said.