Meadows Center hosts Earth Day festivities at Spring Lake
Anna Huff, Meadows Center | March 29, 2019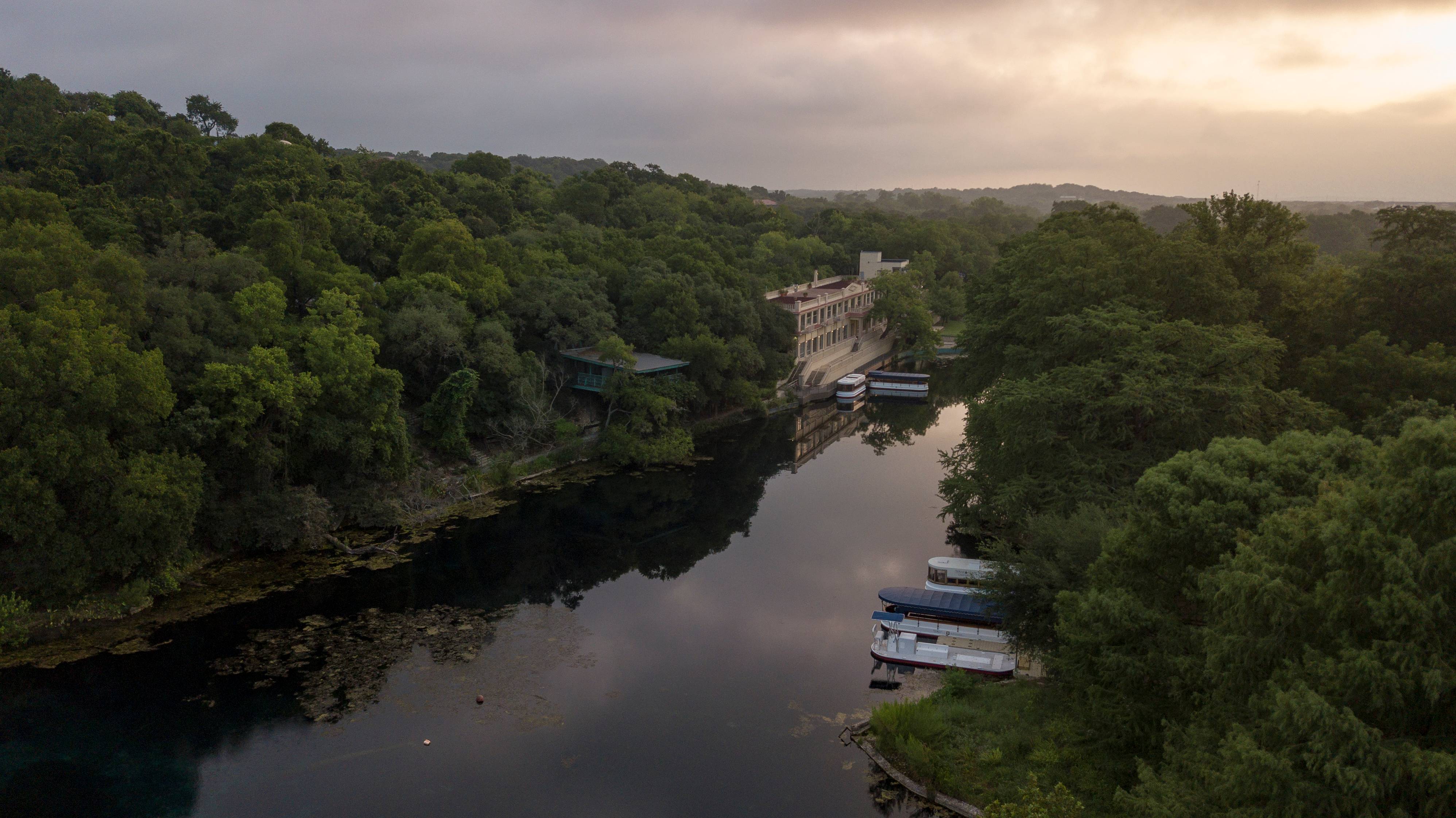 SAN MARCOS – The Meadows Center for Water and the Environment at Texas State University will host a Spring Lake Earth Day Festival from 11 a.m. to 4 p.m. on Saturday, April 20 at Spring Lake, 201 San Marcos Spring Drive.
The event is free and open to the public and includes live music from Apogee Presents, food and vendor booths, an awards ceremony, scavenger hunt, recycling games and an opportunity to create planters and bird feeders. It will also feature demonstrations on water and oil pollution, as well as freshwater global distribution.
Guests can also receive a $2 discount on glass-bottom boat tour tickets with the donation of a non-perishable food item for the Hays County Food Bank.
"Our commitment is to provide a fun, family-friendly space to educate the public on environmental science," said Miranda Wait, community and research manager for the Spring Lake Education Program. "We hope festival attendees leave with the tools they can use to make positive changes in their own lives and in their communities."
To further promote environmental stewardship, the Texas State Environment and Sustainability Committee will present the Green Cat Challenge Award to an individual, department or organization within the university that shows exceptional dedication to being environmentally sustainable. The deadline to apply is Friday, April 12. To apply, visit txstate.co1.qualtrics.com/jfe/form/SV_87x3HGutpnRPM5T.
The Spring Lake Earth Day Festival is a collaborative event between The Meadows Center, Texas State Environmental Service Committee, Environmental Conservation Organization, Texas State Department of Campus Recreation and Apogee Presents.
For more information, or to sign up for a booth visit EarthDay.MeadowsWater.org.
About The Meadows Center
The Meadows Center for Water and the Environment at Texas State University was named following a generous gift from The Meadows Foundation in August 2012. The Meadows Center inspires research, innovation and leadership that ensures clean, abundant water for the environment and all humanity.
About Texas State University
Founded in 1899, Texas State University is among the largest universities in Texas with an enrollment of 38,694 students on campuses in San Marcos and Round Rock. Texas State's 192,000-plus alumni are a powerful force in serving the economic workforce needs of Texas and throughout the world.