Episode 29: Operation I.D. with Kate Spradley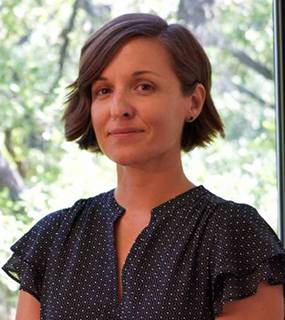 Kate Spradley, a professor in the Department of Anthropology at Texas State University joins the Big Ideas TXST podcast to discuss her work along the South Texas border with Operation I.D.
Beginning in 2013, the Forensic Anthropology Center at Texas State began a service-learning project ‒ Operation Identification (OpID) led and directed by Spradley. Operation ID was founded to facilitate the identification and repatriation of unidentified human remains found along or in close proximity to the South Texas border through community outreach, scientific analysis and collaboration with governmental and non-governmental organizations.
The process of identification of migrant remains in Texas, as in every other border state requires collaboration. FACTS faculty and staff work closely with the Argentine Forensic Anthropology Team, South Texas Center for Human Rights, Colibrí Center for Human Rights, in addition to foreign consulates, the USCBP Missing Migrant Project, the National Missing and Unidentifeid Persons System (NamUS) and the National Center for Missing and Exploited Children, as some of the cases represent individuals under the age of 18. Working together with undergraduate and graduate students, Spradley's team serves the families of the missing and law enforcement agencies within Texas that have limited resources to pursue identification efforts. Operation Identification facilitates exhumation, processing, analysis, storage, and identification efforts of migrant deaths from South Texas.
Spradley received her master's from the University of Arkansas in 2000 and her Ph.D. from the University of Tennessee in 2006. She is a biological anthropologist with specific research interests in human biological variation, forensic anthropology, bioarchaeology and quantitative methods.
Further reading:
'Treated like trash': the project trying to identify the bodies of migrants
The Dead In The Desert: Unknown Burials And Operation I.D.
Can Skeletons Have a Racial Identity?
Inside the Four-Year Forensic Search to Give One Migrant Family an Answer