Episode 28: Health benefits of volunteering with Seoyoun Kim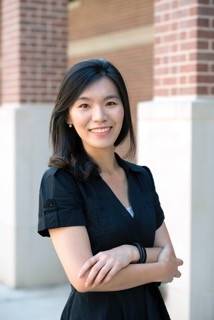 Seoyoun Kim, an associate professor in the Department of Sociology at Texas State University joins the Big Ideas TXST podcast to discuss the surprising health benefits of volunteering.
Kim's research indicates that that health benefits derived from volunteer work are greater for lower-income volunteers than for wealthier ones. In the U.S., approximately 29 million older adults volunteer through an organization annually, contributing 3 billion hours of service to the community at large. Kim analyzed data from the Health and Retirement Study, a nationally representative U.S. study funded by the National Institute on Aging and the Social Security Administration that surveys approximately 20,000 older adults every two years and accounts for income. Using this data, her research team created a quasi-experimental study using statistical analyses to adjust for the fact that wealthier older adults were more likely to volunteer, among other factors, thereby reducing bias in their results.
Findings showed that in the full sample, volunteering enhanced self-reported health and reduced depressive symptoms for older adults in general. Significantly, those in the lowest wealth quintile experienced more gains in self-reported health from volunteering compared to their wealthy counterparts. Volunteering was associated with fewer depressive symptoms regardless of wealth status.
Kim earned her bachelor's degree in sociology from Michigan State University and her in Ph.D. in sociology gerontology Purdue University. Her research interests include aging and the life course, physical and mental health and quantitative methods.
Further reading:
Volunteering provides greater health benefits to low-income volunteers than more wealthy counterparts
Volunteering as an Equalizer: A Quasi-Experimental Study Using Propensity Score Analysis