Wittliff Collections acquires newly revealed Cormac McCarthy audio interviews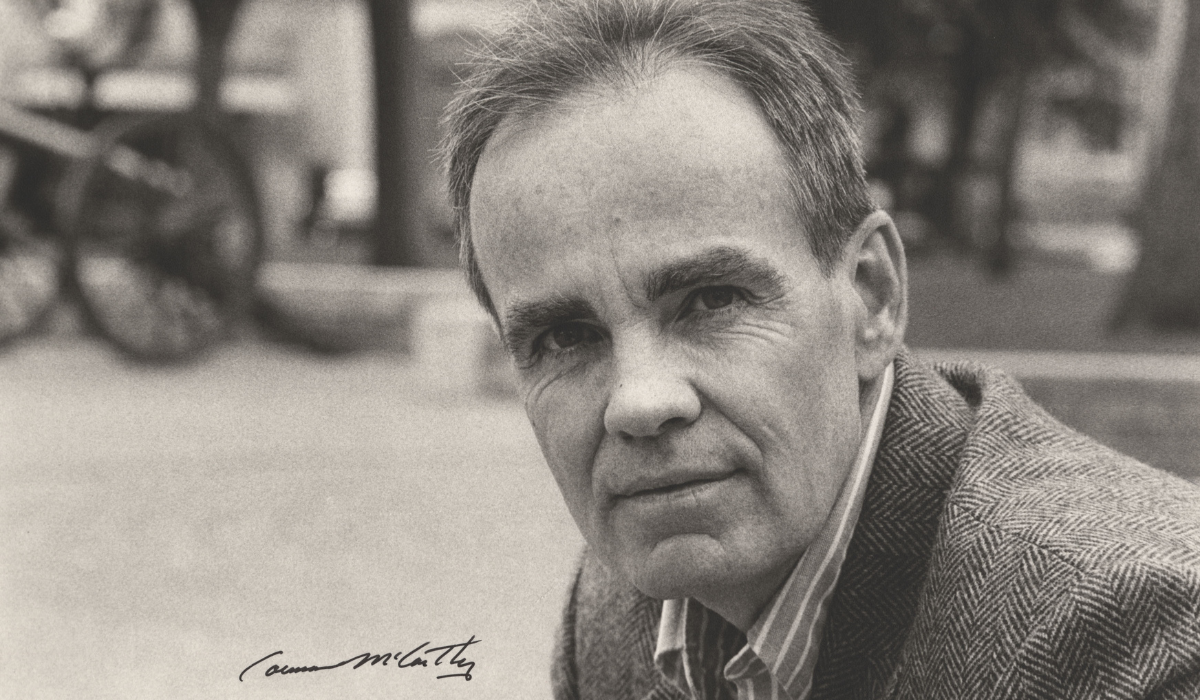 Considered one of the world's greatest writers, Cormac McCarthy is notoriously publicity shy. Now an extraordinary series of audio interviews with McCarthy has emerged, totaling nearly four hours of conversation. The recordings are from journalist Richard B. Woodward and have been acquired by The Wittliff Collections at Texas State University, which holds McCarthy's complete literary papers.
McCarthy has only spoken to the press a handful of times in a nearly 60-year literary career that includes a Pulitzer Prize (The Road), a National Book Award (All the Pretty Horses) and an Academy Award for Best Picture (No Country for Old Men). The only time the public has heard McCarthy's voice is when he consented to sit with Oprah Winfrey for a six-minute segment on her show in 2008.
The newly unearthed interviews are from 1992, when McCarthy, then a little-known author, was set to publish his sixth novel, All the Pretty Horses. He'd earned critical plaudits but none of his books had sold well. He grudgingly agreed to meet with the journalist Woodward, who flew to El Paso. Over the next few days, Woodward recorded his conversations with McCarthy during long interview sessions at local restaurants.
Woodward's profile, "Cormac McCarthy's Venomous Fiction," was published in the New York Times Magazine and sparked much positive attention, helping lift McCarthy to the bestseller list and to literary stardom. The two men have remained friends over the years.
In the conversations, the reporter gradually drew the reticent author out, getting McCarthy to speak at length about his childhood, his aimless adolescence, his lifelong friendships and his ravenous intellectual curiosity. "There was no hobby I didn't have," the novelist told the reporter, ticking off stamp collecting, hot rodding, herpetology, archery, guitar-playing and more. The meticulous McCarthy even made his own arrows and rebuilt his own car engines, demonstrating the devotion to craftsmanship that has also marked his fiction.
McCarthy explained to Woodward how his life turned towards writing. "I never had any doubts about my abilities," he said. "It was just...I had to figure out how to eat while doing this." The journalist drew extensively from the interviews in writing his influential article, but much of what the author shared with him remained private, kept on three cassette tapes on Woodward's home.
In late 2022, Woodward decided the time had come to save the recordings for posterity.
"The Wittliff has established itself as the main source for scholarship on Cormac McCarthy," Woodward said. "So when I discovered the tapes from my interviews in 1992, and my notes of many other conversations with him over the years, there was only one place where I thought this material belonged. I hope it will enrich our understanding and appreciation of this great writer and singular mind."
Wittliff Collections Director David Coleman said that the cassettes have been digitized and the 232 minutes of recordings are now open to scholars and the public. "This new treasure trove of McCarthy materials will invigorate scholars and broaden our understanding of this world-renowned writer. The Wittliff is proud to share these materials with researchers." The interviews may be accessed by requesting a research appointment.
The Wittliff Collections, located on the top floor of the Albert B. Alkek Library at Texas State, was founded in 1986 by Bill and Sally Wittliff to collect, preserve and celebrate the literary and photographic arts of Texas, the Southwest, and Mexico. For more information about The Wittliff Collections, visit www.thewittliffcollections.txst.edu.