Texas State to launch BookSmart @ TXST for fall 2023 to reduce student expenses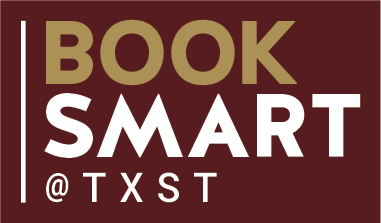 Texas State University has announced BookSmart, an innovative new partnership with Follett ACCESS to reduce the cost of textbooks and course materials for undergraduate students beginning the fall 2023 semester.
The cost for students under the BookSmart program is $249 per semester. The program is estimated to save Texas State students approximately $12 million in its first year compared to purchasing new printed books.
"At Texas State we are constantly striving to improve affordability," said Gene Bourgeois, provost and executive vice president of academic affairs. "The BookSmart program gave us the opportunity to affect student savings in a big way by providing students with their course materials in a digital format at drastically reduced prices."
BookSmart allows faculty complete academic freedom in that they can continue to select the best educational materials for their students. If the selected course materials are offered digitally, which 78% of the course materials used this year at Texas State are, then that is how they will be offered to students. If a student also wants a printed copy, a print upgrade may be available for a low additional cost.
Reducing the stress and confusion around buying course materials is another benefit of the BookSmart initiative.
"With the BookSmart program, students will access their course materials by simply logging into the Learning Management System on any device they currently use," said Cynthia Hernandez, vice president for student success. "Students entering Texas State this fall are digital natives and we will meet them where they are comfortable. Furthermore, students should not have to determine their course of study based upon what textbooks they can afford, nor should they have to worry about being able to pay out of pocket for their books prior to the first day of class."
BookSmart will ensure that all students will have all required course materials. Independent research has documented improved learning outcomes from these programs, including improvements in course completion and achievement of higher letter grades, as well as decreases in class withdraw rates. Students will have the option to easily opt out of BookSmart if they choose. For students who may only be enrolled in one or two classes, Texas State is committed to making it easy for them to see whether would be cheaper for them to opt out and buy the materials directly.
For more information, visit go.txst.edu/booksmart.