Texas State expands student mental health, well-being resources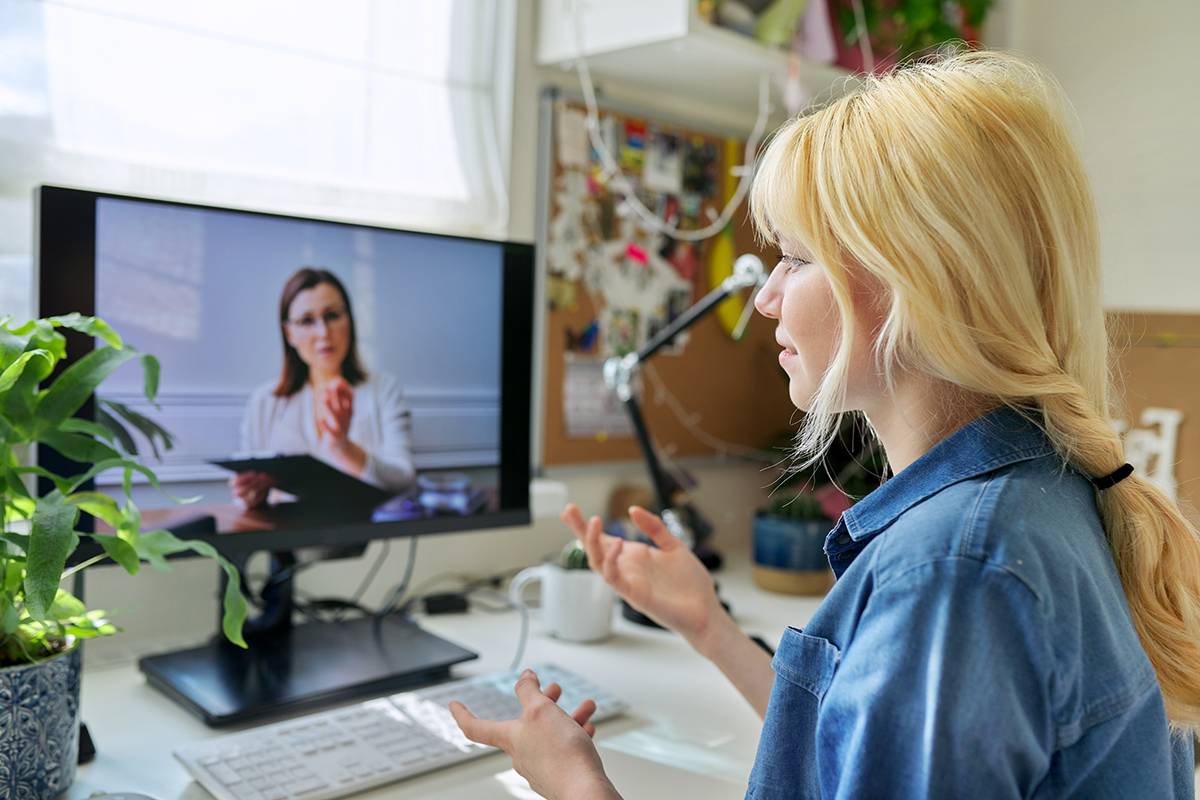 Students at Texas State University will receive expanded access to mental health and basic needs support through a new partnership with TimelyCare, the premier provider of virtual health and well-being resources in higher education. Students can access these services at no additional cost to them via the TimelyCare App or by visiting TXST TimelyCare.
The agreement allows Texas State to comprehensively address students' mental health and overall well-being at a time when the 24/7 access to high-quality care has never been more important. The new service was initiated by The Texas State University System for all seven system institutions.
According to the American Council on Education, student mental health is the top concern of college and university presidents. It's also the number one reason students leave college. A recent report by Gallup and the Lumina Foundation found that 69% of students in bachelor's degrees programs who considered dropping out cited emotional stress as their reason.
Dr. Emilio Carranco, assistant vice president for student success and director of the Student Health Center said he is excited about the opportunity to expand access to mental health services by partnering with TimelyCare.
"Addressing the mental health needs of students is a challenge on most college campuses," Carranco said. "Adding virtual counseling and psychiatry services available 24/7 to our on-campus counseling services will help us provide better support for our students and enhance their opportunity for success."
TimelyCare is now available to students on campus, online or while traveling. Texas State students will have access to the following services at no cost and without the barrier of traditional insurance:
On-demand mental health and emotional support (TalkNow)

Mental health counseling sessions

Psychiatry services

Health coaching

Care navigation

Basic Needs assistance

Peer support community

Digital self-care content
Additionally, faculty and staff will have access to support that empowers them to guide students to TimelyCare resources to help students achieve a sense of well-being, live healthier lifestyles and improve their mental health.
TimelyCare allows Texas State to deliver a hybrid model of care in collaboration with on-campus resources. Benefits to students include:
Convenient 24/7 care – Mental health issues often present themselves outside regular business hours, and TimelyCare makes seeking support or treatment as easy and convenient as making a video or phone call. Nationally, about 40% of mental health care visits through TimelyCare occur after regular business hours or on weekends.
Reduced wait times – Many campus counseling centers often have a 2-3 week wait time for appointments, whereas students can typically connect with a TimelyCare provider in less than 5 minutes.
Diverse provider network – TimelyCare's diverse and culturally responsive provider network reflects and is proud to serve students who embody diversity in race, ethnicity, gender identity and expression, age, religion and worldview, language, health, ability, sexual orientation, socioeconomic and immigration status, and more. More than half of mental health providers identify as BIPOC. The platform also offers professionals who identify as LGBTQIA+, speak multiple languages and translation services to support more than 240 languages. Students scheduling services can choose to meet with a specific provider or select the first available.
Peace of mind – TimelyCare is a safe, secure, URAC-accredited and HIPAA-compliant platform that follows campus-specific protocols to facilitate care coordination and follow-up to ensure continuity of care. Integrations with leading learning management systems ensure students have even more on-ramps to in-the-moment support whenever they need it.
TimelyCare currently serves more than 1.5 million students at more than 250 colleges and universities across the country as an extension of campus health and counseling center resources, with a goal of improving student well-being, engagement and retention.