January National Mentoring Month
Peer Mentoring – Students Helping Students
At Texas State, all first-year students receive a peer mentor from the PACE Center, the Personalized Academic and Career Exploration Center. Peer mentors are mostly juniors and seniors. They provide positive peer support and resources to freshmen and new students, helping them transition academically and socially into college life.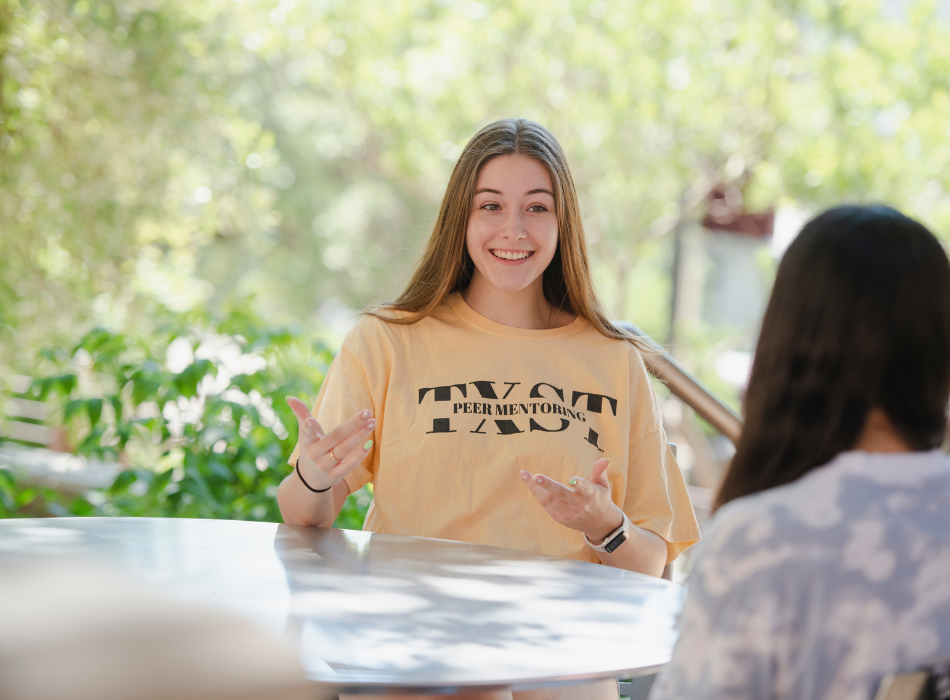 This January, National Mentoring Month, Jaxson Schoening is NEXT Up. Jaxson is a senior majoring in electronic media and a Lead Peer Mentor at the PACE Center.
"Mentoring is very important to me because I love giving back and seeing people grow. Growth is just really important."

- Jaxson Schoening
Three steps to assess your mentorability
Mentorability is the ability to engage in mutually beneficial and rewarding developmental relationships.
In a TEDxTalk, Dr. Victoria Black, Associate Dean of Student Services, shared three ways a mentee can improve their mentorability and make the most out of their experience.
Commitment- Being present both physically and mentally. Taking initiative and accountability can help to create a lasting relationship with your mentor.
Reciprocity- Understanding that the mentor/mentee relationship is two-directional. Sharing your life experiences can help it be an exchange and partnership where both of you are learning from the experience.
Vulnerability- Having an open mind and willingness to change. Understanding the new perspective given by your mentor, and consciously making an effort to change something about yourself.