The Hector And Gloria López Foundation Awards $1.79 Million Grant Benefitting Texas State University First-Generation Latino Students
New partnership welcomes 15 students into the López Scholar Program dedicated to increasing education equity and workforce opportunities for Latino students across the state
The Hector and Gloria López Foundation (HGLF) announced a $1.79M grant to provide full tuition assistance for 15 first-generation Latino students at Texas State University — creating pathways to educational attainment and a pipeline to a successful career.
Beginning in the Fall of 2023 and for the next five years, López Scholars will receive support for tuition and fees, as well as other resources including mentorship, tutoring, housing, study abroad programs, paid internships, leadership development and more.
This investment is informed by the Texas 60X30 plan, that calls for 60% of working-age Texans to receive a degree, certificate, or other postsecondary credential of value by 2030. To reach this goal, at least 285,000 Latino students must complete a degree or certificate each year.
In 2021, only 131,915 Latinos completed a degree or certificate and fewer than half of degrees awarded were Bachelor's (52,011). To help close this gap, the Hector and Gloria López Foundation partners with colleges that are student-ready and dedicated to supporting Latino students in their dream to obtain a four-year degree.
"Texas State University has implemented strong, specific goals to support its first generation students, including those who are Latino and have demonstrated financial need," said Sergio Rodríguez, foundation CEO and nephew of Hector and Gloria López. "We selected this institution because of its outstanding achievements in uplifting students who face potential barriers to opportunity."
Texas State is ranked No. 1 in the state by the Texas Higher Education Coordinating Board for awarding degrees to at-risk students. Texas State is designated as a Hispanic Serving Institution, with 40.5% of the student body identifying as Hispanic/Latino.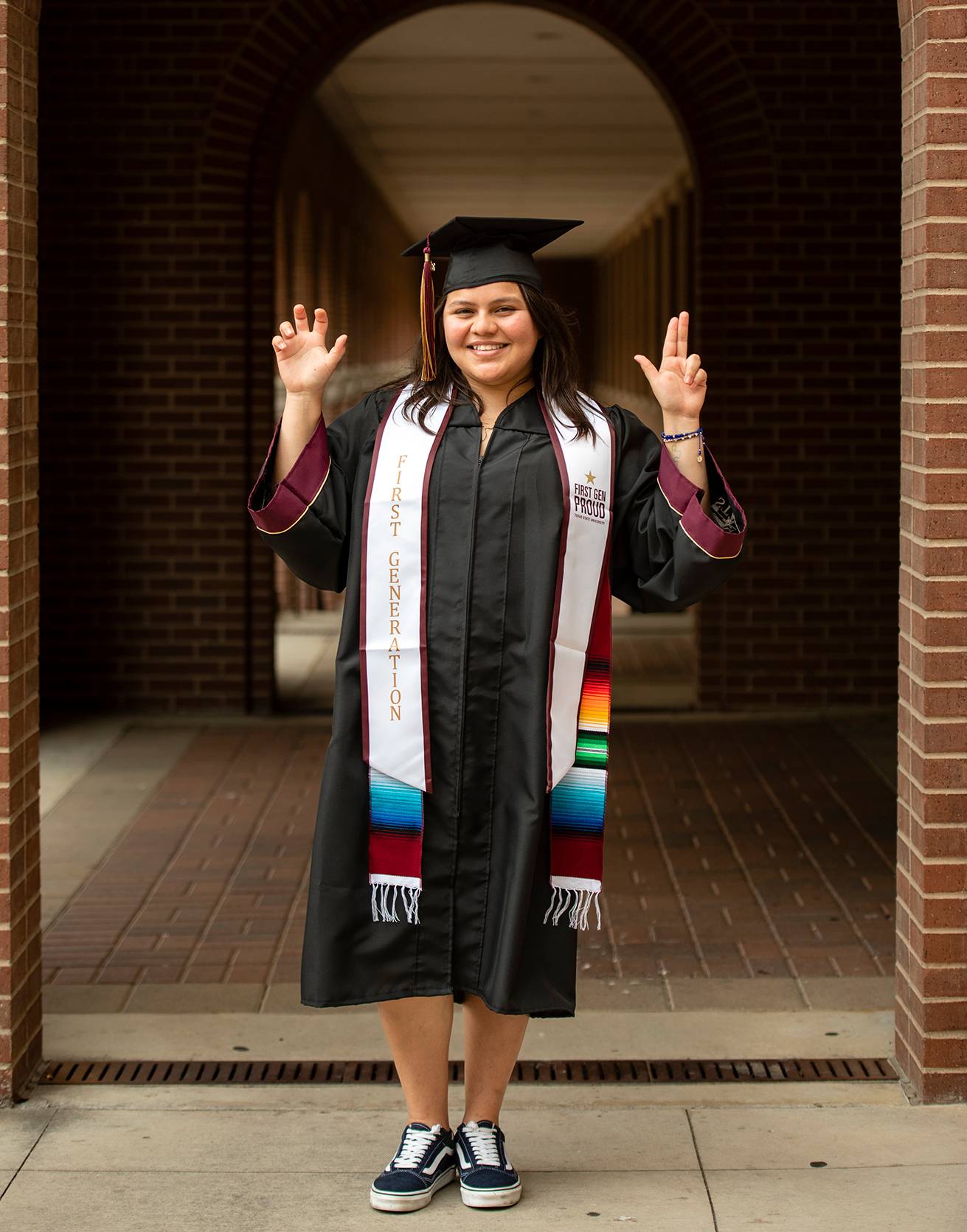 In 2021, Hispanic Outlook magazine recognized Texas State as one of the Top 100 Colleges and Universities for Hispanics. Texas State was nationally ranked in seven categories, including 13th for total bachelor's degrees granted to Hispanics, 28th for total Hispanic enrollment among 4-year schools and 47th for total master´s degrees granted to Hispanics. Texas State was certified with the prestigious Seal of Excelencia in 2022 for demonstrating through data, evidence-based practices and leadership, how it is intentionally serving Latino students.
Historically, Texas State has been at the forefront of college accessibility. On November 8, 1965, President Lyndon B. Johnson, a Texas State alumnus, signed the landmark Higher Education Act (HEA) on campus, giving millions of Americans the possibility of experiencing higher education. The HEA enabled more Americans to enroll in college than ever before with the creation of federal grants and loans.
"We are incredibly honored by this generous investment in our students by the Hector and Gloria López Foundation. Student success is at the heart of all we do at Texas State, and this grant reaffirms our commitment to supporting and serving our students as they achieve their academic and career goals," said Texas State President Kelly Damphousse. "As a first-generation college graduate myself, I am familiar with the struggles of navigating uncharted territory. It's critical for students to feel guided and supported throughout their college experience and be prepared to successfully enter the workforce."
"It's no accident that minority and first-generation college students find success at Texas State," said Texas State University System Chancellor Brian McCall. "The university is dedicated to helping its students succeed – transforming their lives and, in doing so, transforming Texas. I thank Hector and Gloria López for this generous gift, which will expand opportunities for many more students to attend and succeed in college."
Hector and Gloria López left their estate to the Foundation – now Austin-based – in 2021. Their legacy is represented in the Foundation's commitment to helping remove traditional barriers to resources and supporting the academic success of first-generation Latino college students in need of financial assistance across Texas.
Scholarship candidates do not have to submit an application or meet a minimum GPA or SAT/ACT score. To become a López Scholar, applicants must be Hispanic, demonstrate a financial need, be the first in their family to attend college and have lived in or graduated from a high school in one of the five focus areas — El Paso, Austin, San Antonio, and communities in South Texas and the Rio Grande Valley.
"The fact that they are admitted is enough for us," said Rodríguez. "We don't need to put up another barrier in order to provide support."
---
ABOUT HECTOR & GLORIA LÓPEZ FOUNDATION
The Hector and Gloria López Foundation provides post-secondary educational opportunities for Latino students in Texas, specifically students from El Paso, Austin, San Antonio, South Texas, and the Rio Grande Valley. Founded in 2021, the Foundation aims to reduce the financial and systemic barriers that students face on their journey to obtain a college or university degree. The Foundation also focuses on increasing Latino representation in faculty and administration as well as in philanthropy. For more information visit www.hglopezfoundation.org
ABOUT TEXAS STATE UNIVERSITY
Texas State University is a public research university in San Marcos, Texas. Since its establishment in 1899, the university has grown to the second largest university in the Greater Austin metropolitan area and the seventh largest university in the state of Texas.
For downloadable hi-res images from this article, please view the link below.