Seven Texas small businesses earn awards for resiliency during pandemic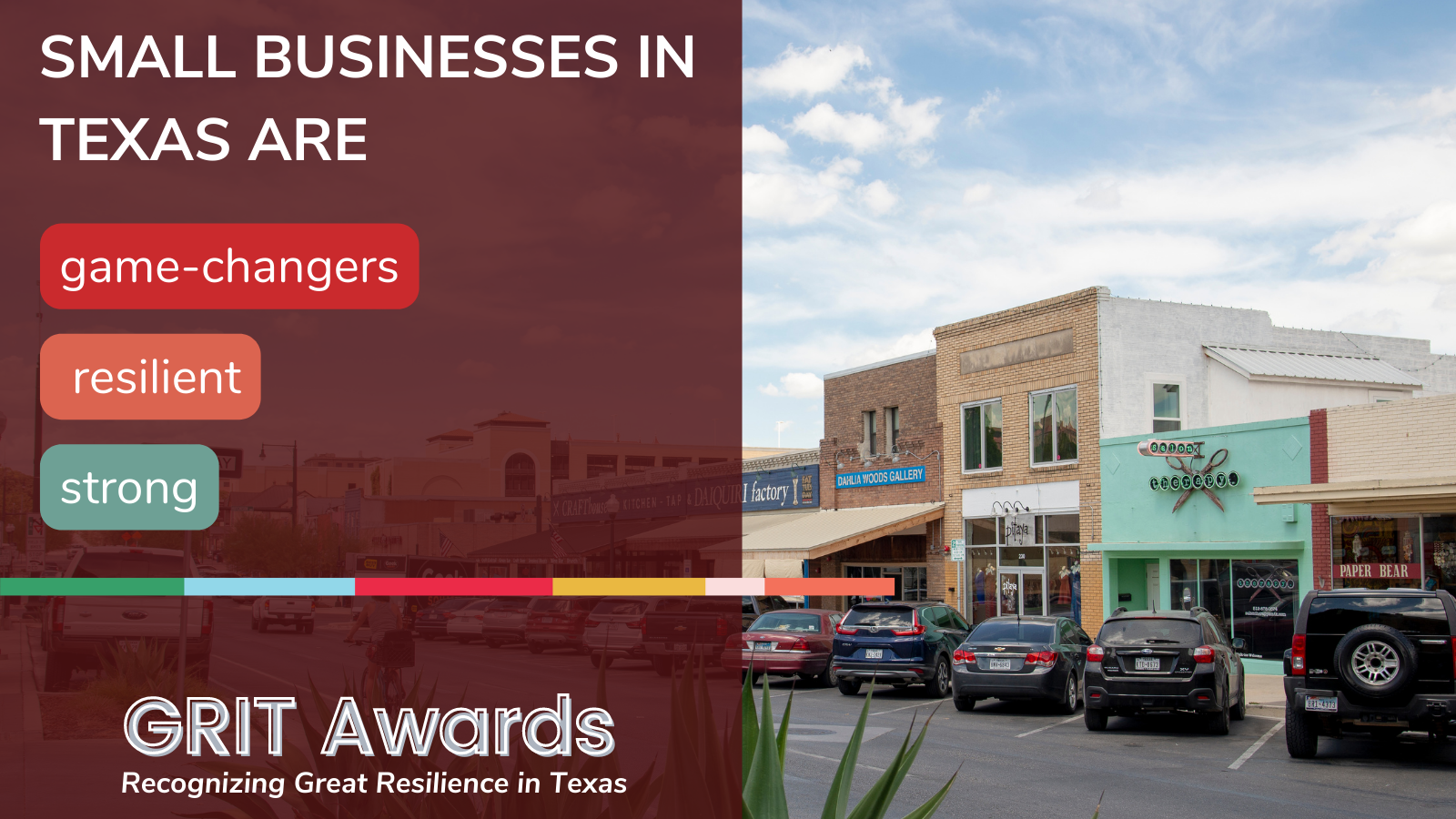 The Translational Health Research Center at Texas State University announced seven recipients of the first-ever GRIT (Great Resilience in Texas) Awards, recognizing small businesses across the state of Texas that demonstrated resilience during the COVID-19 pandemic. The GRIT Award recipients are as follows:
Three companies received the Award of Excellence in Resilience: Achieve Integrative Health, Hillday Public Relations, and Tekwav.
Achieve Integrative Health is an acupuncture clinic in Cedar Park, Texas, that specializes in neurological conditions, chronic pain relief, and supportive cancer care. During the COVID-19 pandemic, Achieve Integrative Health developed a new business model for medical clinics by embracing social media and remote work.
Hillday Public Relations is an independent, full-service public relations consulting agency in Houston, Texas, which uses unique strategies that integrate multi-channel business communication and project management support services to position clients for success in any market. As the owner of HillDay Public Relations, Argentina James has fostered trust and developed strong, enduring relationships with her clients and the communities they serve. As a result of her efforts, the firm experienced their greatest period of growth and prosperity during the pandemic.
TekWav is an internet service provider based in Sherman, Texas, that offers clients the quality of a large company with the support of a locally-owned, community-focused business. TekWav addressed an immediate and critical need during the pandemic by finding an innovative way to provide internet access for their community, including local underserved and rural areas.
Miller Consulting Services (MCS) received the Award of Recognition for Collaboration.
Miller Consulting Services is a certified woman-owned, small business in Carrollton, Texas, that provides technical writing, regulatory compliance, and records management services to the energy and engineering industries. Team members were motivated to collaborate and learn new skills during the pandemic, which ultimately allowed MCS to emerge with additional services being offered, increased supplier diversity, and opportunities in new business sectors.
Salon One 12 received the Award of Recognition for Adaptability.
Salon One 12 is a full-service hair salon in Buda, Texas, that focuses on perfecting the client's experience by making guests feel beautiful, creating a space where positivity is shared, and working to strengthen the community. At the onset of the pandemic, Salon One 12 quickly pivoted to ensure the safety of staff and clients while incorporating new approaches to continue and expand their services.
Texas Tito's received the Award of Recognition for Preparedness.
Texas Tito's is an innovative leader in food manufacturing that ships products worldwide out of New Braunfels, Texas, using foods that are locally grown, processed, and packaged in Texas. Texas Tito's entered the pandemic with an existing continuity plan, which allowed the company to continue operations and navigate substantial business interruptions.
E Contractors USA received the Award of Recognition for Dependability.
E Contractors USA from Sugar Land, Texas, provides services for commercial and municipal construction projects and has developed a reputation as one of the most trusted general contractors in the Houston area with a steadfast commitment to their clients and employees. During Hurricane Harvey, employees of E Contractors delivered resources and found housing for those in need. During the pandemic, they used new technologies to coordinate their team and ensure projects not only continued but were completed ahead of schedule and under budget.
GRIT Award recipients, and those who nominated them, will be recognized in a live online event on March 21, 2023. The event will feature videos and interviews that highlight how each business receiving a GRIT Award successful prepared or adapted to changes brought on by the COVID-19 pandemic. GRIT Award recipients and nominees will gain access to business and economic resilience resources that can help small businesses in Texas be more resilient in the future.
"Nearly 100 businesses from across Texas were nominated to receive a GRIT award. The seven GRIT Award recipients each had a unique and amazing approach to resilience during the pandemic," said Melinda Villagran, Executive Director of the Translational Health Research Center. "I'm thrilled we were able to document their experiences, and look forward to sharing their stories at this event to help other small business owners in Texas prepare for future public health emergencies and natural disasters."
The Translational Health Research Center at Texas State University shares research with the public to foster healthy and resilient people and places in Texas.
The Community Health and Economic Resilience Research Center of Excellence (CHERR) is a strategic initiative of the Translational Health Research Center serving as a statewide research hub with a focus on making Texas communities more resilient.