Career Services expands offerings in newly renovated space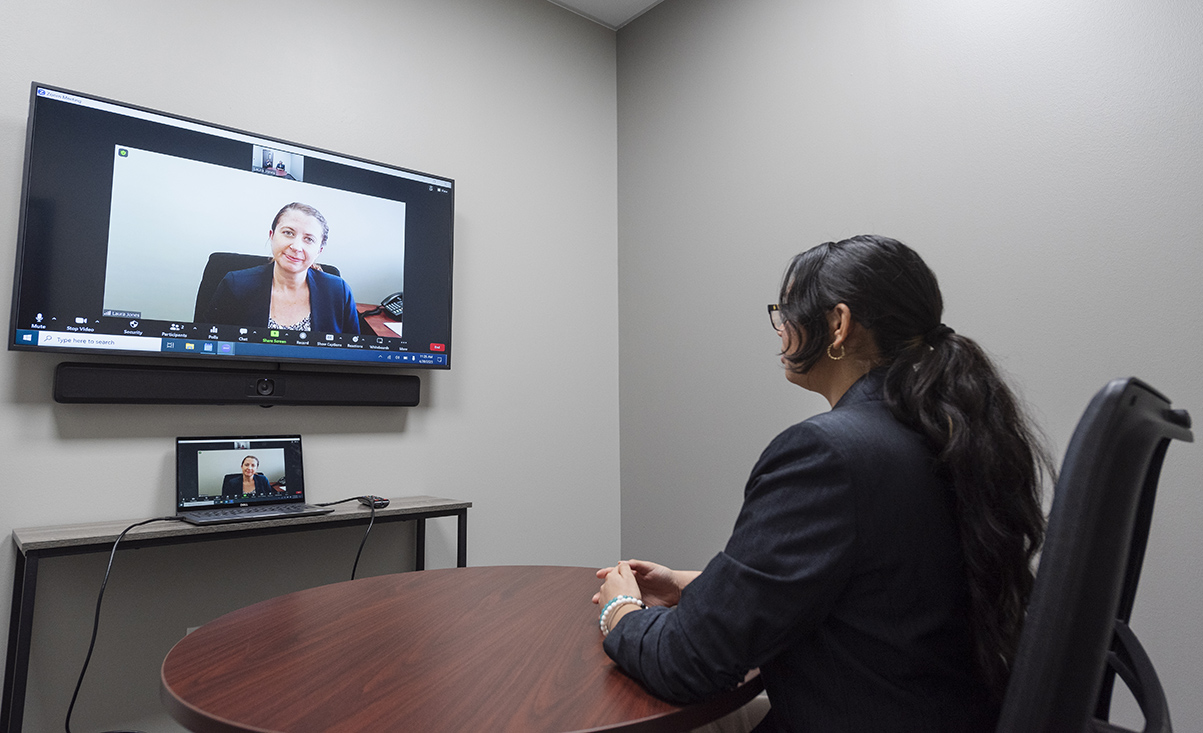 Texas State University's Career Services recently completed updates and renovations to its facilities and expanded programming.
President Kelly Damphousse, several deans and vice presidents, and other partners across colleges and divisions visited the grand re-opening celebration on Sept. 8.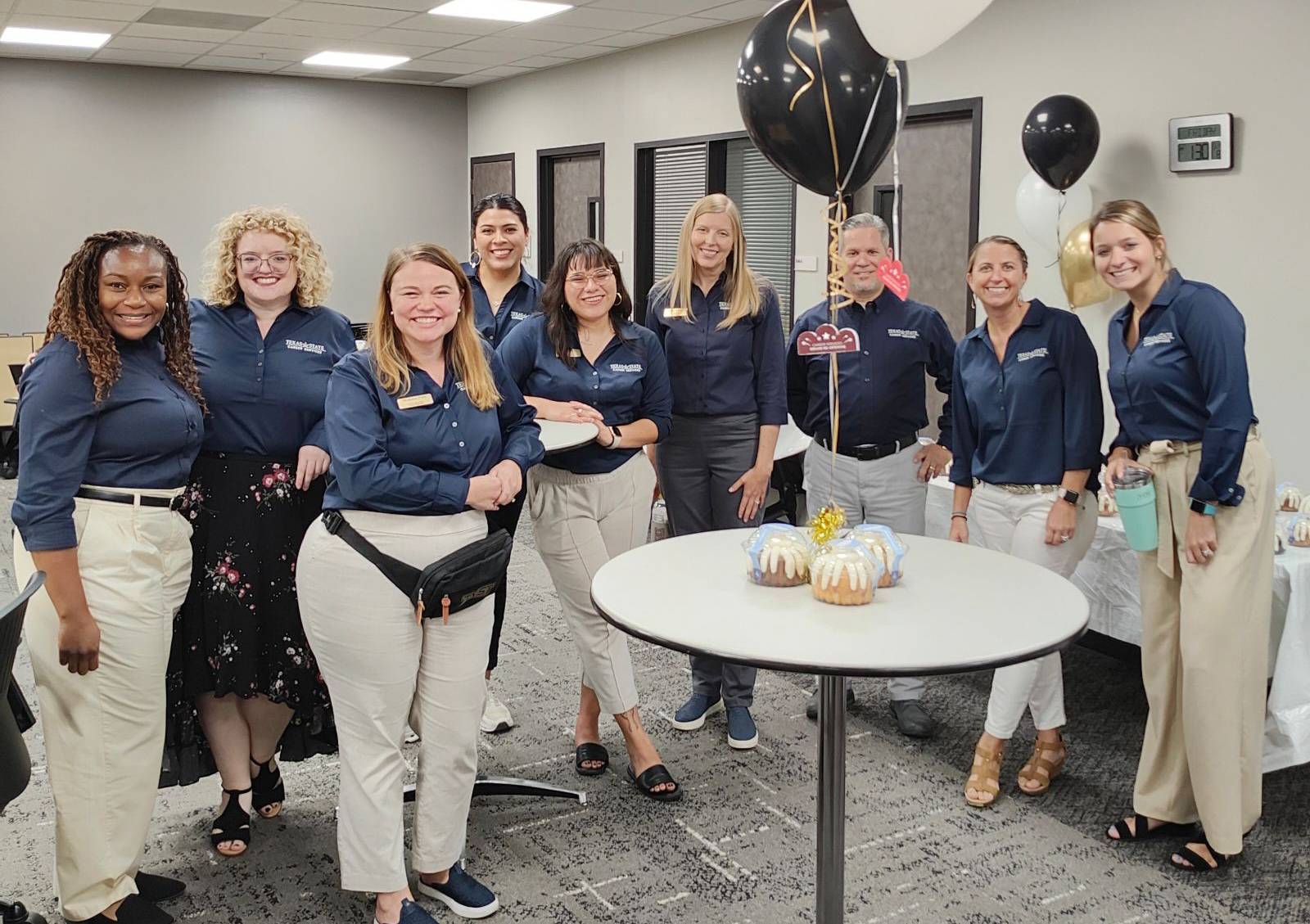 The center remains housed within the LBJ Student Center in the same footprint, but includes a new welcome desk and new services, spaces, offices, and conference rooms.
The Career Café is a new student-focused, casual space that provides free coffee and bottled water all day. Students are welcome to visit before classes or while they wait for appointments. It also houses the new drop-in services, available Monday through Friday from 10 a.m.-3 p.m.
One of these services is peer advising, which include resume building tips, career advising, tutorials on using the online application system Handshake, part-time job information, and more. Professional staff will oversee the peer advisor during those services.
"When planning the redesign, we wanted to ensure the center felt welcoming and accessible while still providing traditional spaces for appointments, interviews, and presentations," said Raymond Rogers, director of Career Services. "We also knew it would need to be a space for resources and services students could access without an appointment, which was the motivation behind the new Career Café."
The new facilities are also outfitted with an updated career closet, featuring two dressing rooms where students can try on and use professional attire for interviews, career fairs, and job shadows.
While students can continue getting professional headshots by appointment, Career Services partnered with the Division of Marketing and Communications to install a new photobooth available to all students, staff, and faculty. When the booth is operational later this semester, it will act as a self-service, one-stop-shop for unlimited professional photos with basic editing tools.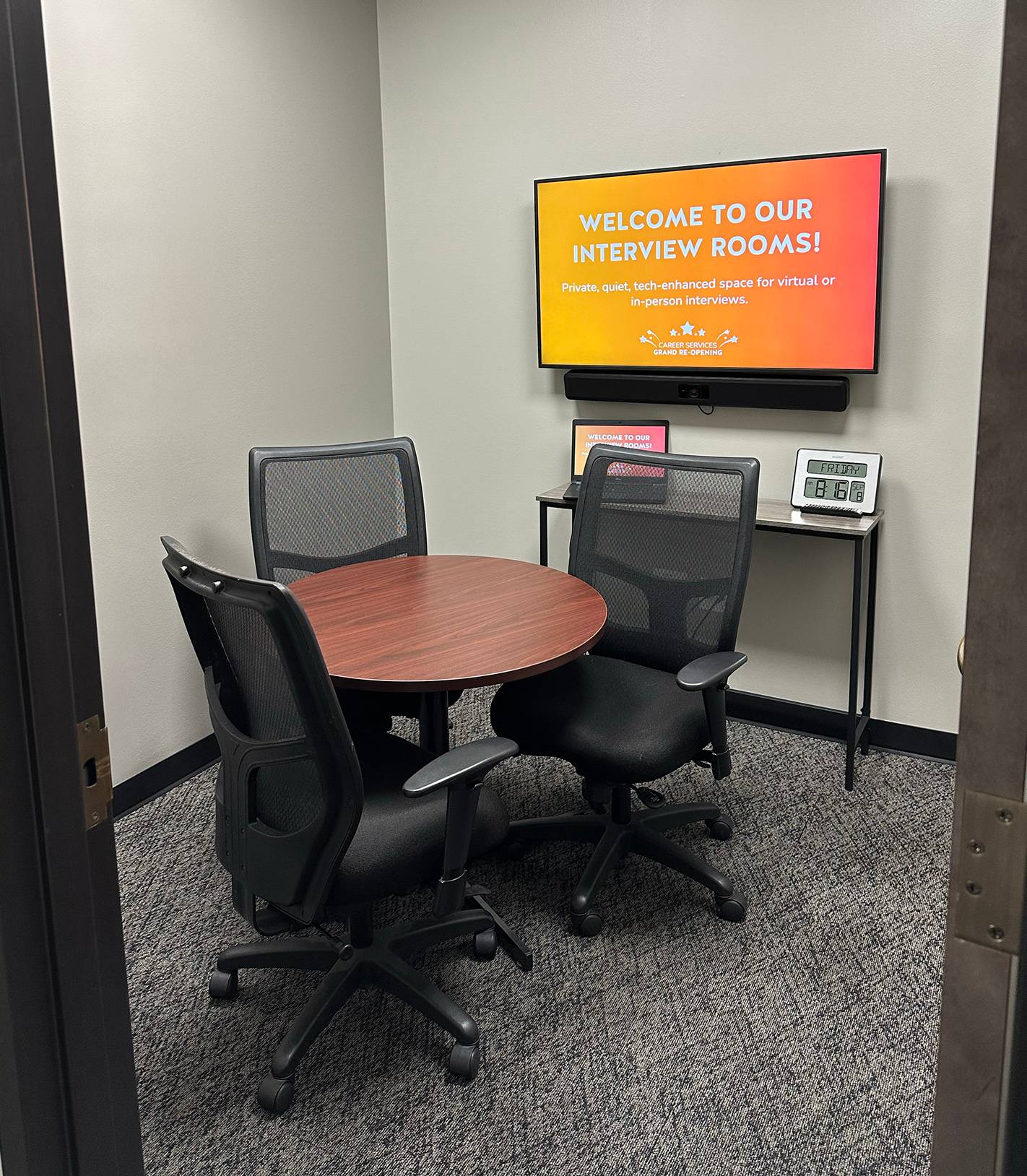 When planning the renovations, it was TXST's top priority to add more student-focused spaces. With the completion of two new presentation rooms, the center can now invite classes throughout the day to demonstrate career-building services rather than restrict these events to available classroom space.
While employers can still visit the center for traditional interviews with students, new interview rooms were constructed with updated computers, cameras, speakers, and screens for the option of scheduling professional virtual calls with employers.
Rogers credits the success of the renovations to campus partners for providing construction advice and temporary housing for his staff.
For more information, visit the Career Services webpage or visit them in the LBJ Student Center, suite 5-7.1.