Dancers take to outdoor stage for first Semilla Fest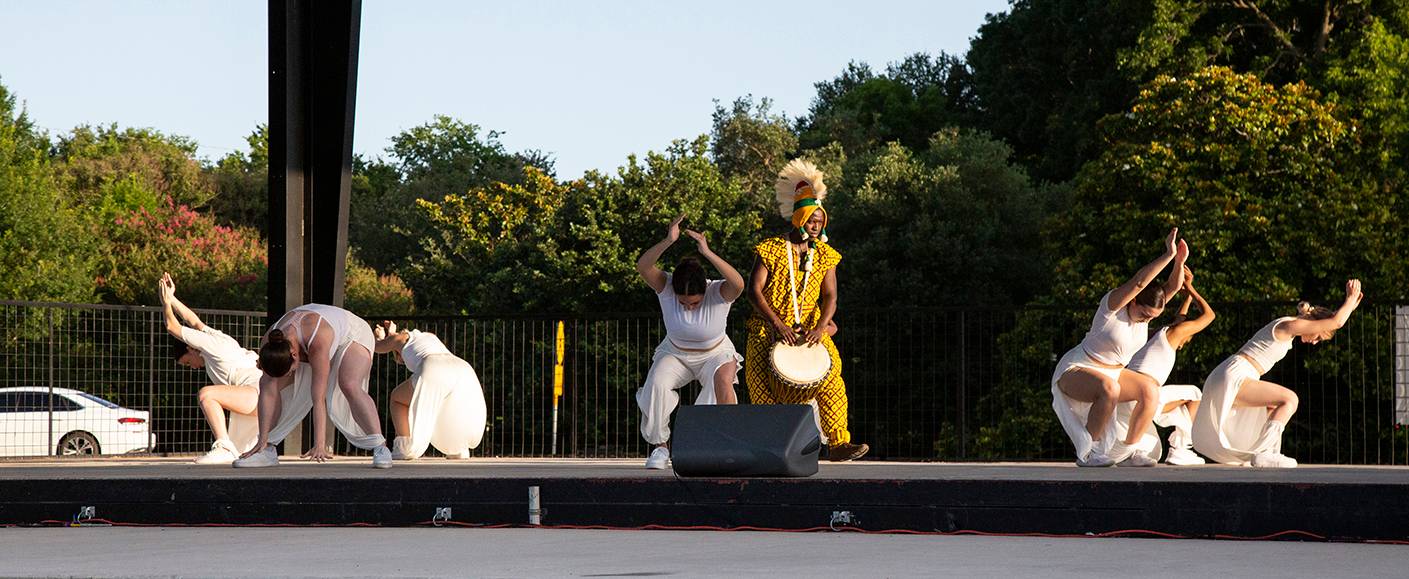 The first Semilla Fest — a partnership between the Department of Theatre and Dance and the city of San Marcos — will be June 25 and 26 at the Outdoor Plaza Park Stage.
Semilla means 'seed' in Spanish. Texas State University professor of dance Ana Baer Carrillo has planted this seed along with colleagues and students in the College of Fine Arts.
"This unique festival links Texas State with the San Marcos performing arts community. It connects us to our city and brings life to our public spaces. Semilla Fest is also a space for exploration, experimentation, and interdisciplinarity," Baer Carrillo said. "It encourages meaningful conversations between under-represented communities. It builds community and inspires new conversations locally, nationally, and internationally. It advances the integration of arts and culture within our marginalized sector and initiates systemic changes in regard to access."
The idea for the festival has been around for a while. "It felt like it was time," Baer Carrillo said, adding that the university is excited to support this unique initiative.
The festival is an interdisciplinary performing arts festival that has been selected as a Big Ideas Human Expression initiative focusing on music, theatre, and dance at Texas State. The Big Ideas represent centers of excellence and a culture of research and innovation that elevates the visibility, impact, and reach of Texas State.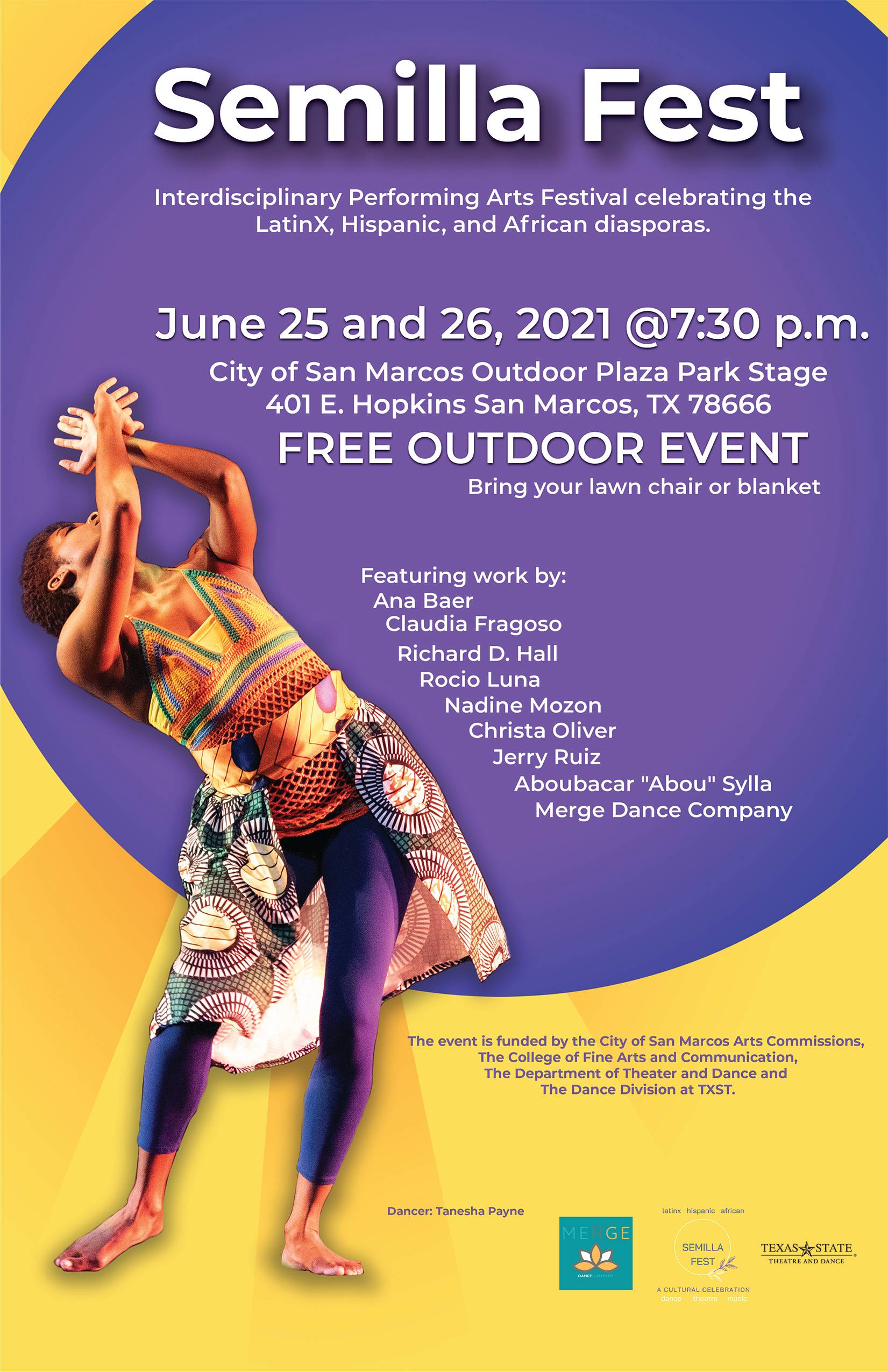 A member of the faculty for 12 years, Baer Carrillo is originally from Mexico. She was a founding member of the Sans Souci Festival of Dance Cinema in 2003 while a graduate student at the University of Colorado at Boulder. She has been producing dance shows with the Texas State pre-professional dance company Merge since her tenure here.
Semilla Fest will feature "Resonance," a collaboration by Baer Carrillo and Richard D. Hall, Texas State senior music lecturer; "Here Comes the Rain" by Christa Oliver, assistant professor of practice, and Austin Musician Aboubacar Sylla; as well as works by Claudia Fragoso and Rocio Luna, University of Morelia, Mexico (UMMH); Nadine Mozon and Jerry Ruiz, Department of Theatre and Dance.
Merge students will be performing, under the direction of Baer Carrillo, Oliver, Mozon, Fragoso, and Luna; additionally, theatre students will perform under the direction of Ruiz. Festival music will include live African drums, electronics, and more.
The Festival is supported by The College of Fine Arts and Communication, The Department of Theatre and Dance, and the Dance Division in collaboration with the city of San Marcos Arts Commission. "I couldn't do this without the support of my colleagues and my director, Michelle Nance," Baer Carrillo said.
The outdoor event at 401 East Hopkins, San Marcos, is free. Participants are encouraged to bring lawn chairs and blankets.