Texas State's bachelor of science in nursing program named No. 2 in state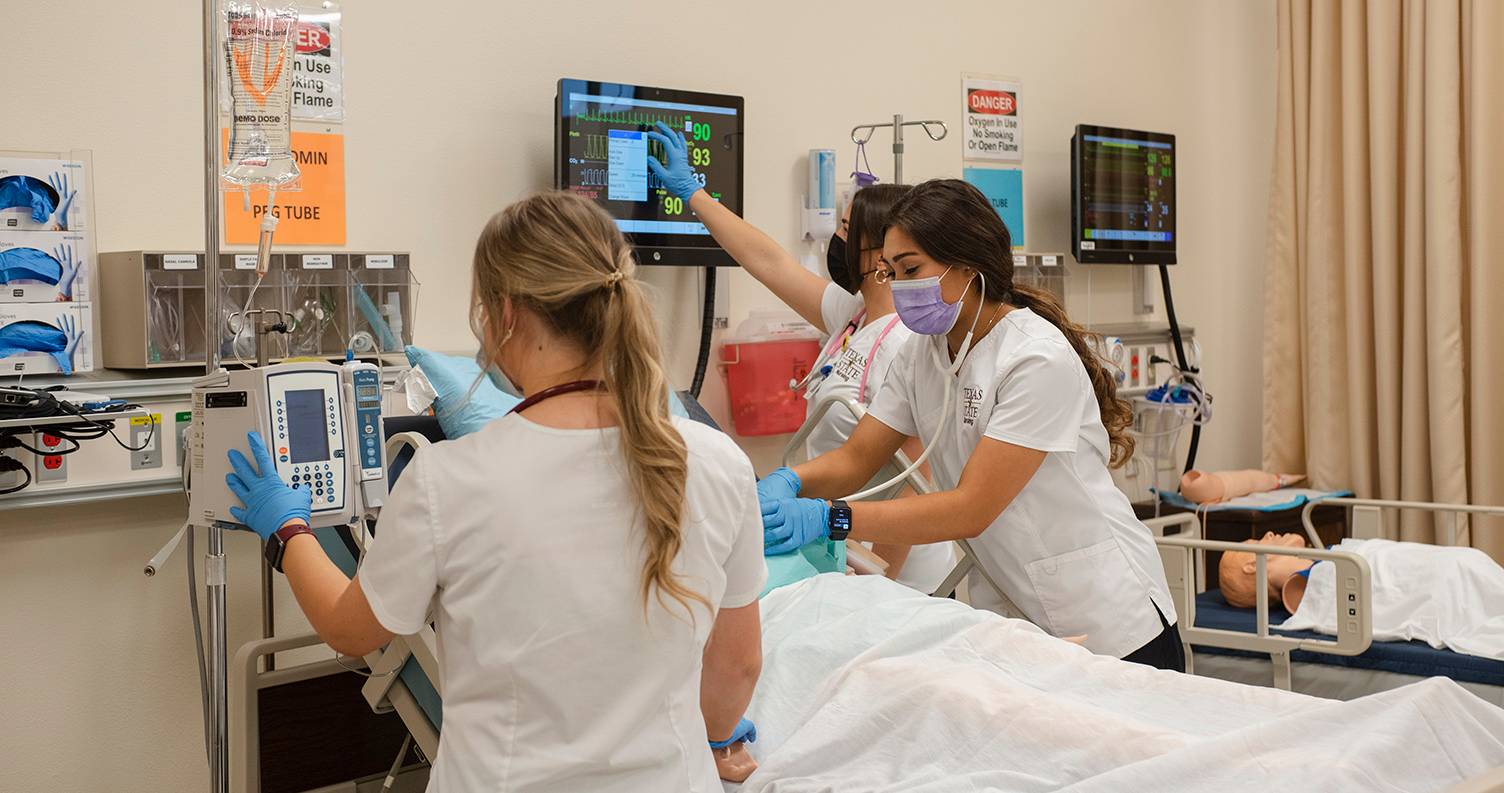 Nursing Schools Almanac has ranked the St. David's School of Nursing at Texas State University as No. 2 on the list of best prelicensure bachelor of science in nursing (BSN) programs in Texas for 2021.
For the rankings of prelicensure BSN programs, the research team at Nursing Schools Almanac compiled an extensive database of student performance on the National Council Licensure Examination for Registered Nurses (NCLEX-RN). Aspiring registered nurses in the United States must pass this examination before they may commence practice. Thus, student performance on the NCLEX-RN exam provides an excellent benchmark for comparing the relative quality of bachelor's degree programs.
Analysis by Nursing Schools Almanac of data from 2012-2020 resulted in a first-time NCLEX pass rate of 98.7% for Texas State BSN graduates. St. David's School of Nursing graduated an average of 86 students annually over that span. The Texas A&M University Health Science Center took first place with a first-time NCLEX pass rate of 98.8%.
Nursing Schools Almanac used its database to calculate each program's NCLEX-RN pass rate among first-time test-takers. This is the standard program assessment metric reported by the Texas Board of Nursing and the test's administrator, Pearson Vue. Whenever possible, the first-time NCLEX-RN pass rate was calculated over an extensive period of time, typically the past decade of student performance. The resulting metric was then used this metric to rank all of Texas' prelicensure BSN programs accordingly.
For more information, visit www.nursingschoolsalmanac.com/rankings/bsn/texas.
---
See more Texas State University rankings and recognitions at www.txstate.edu/about/rankings