Texas State departments donate personal protective equipment to support community partners
Emma Carberry | March 27, 2020
Important Note: All Texas State faculty and staff who wish to coordinate additional supply drives must contact Texas State University Emergency Manager Raymond Loriaux at raymond.loriaux@txstate.edu in advance.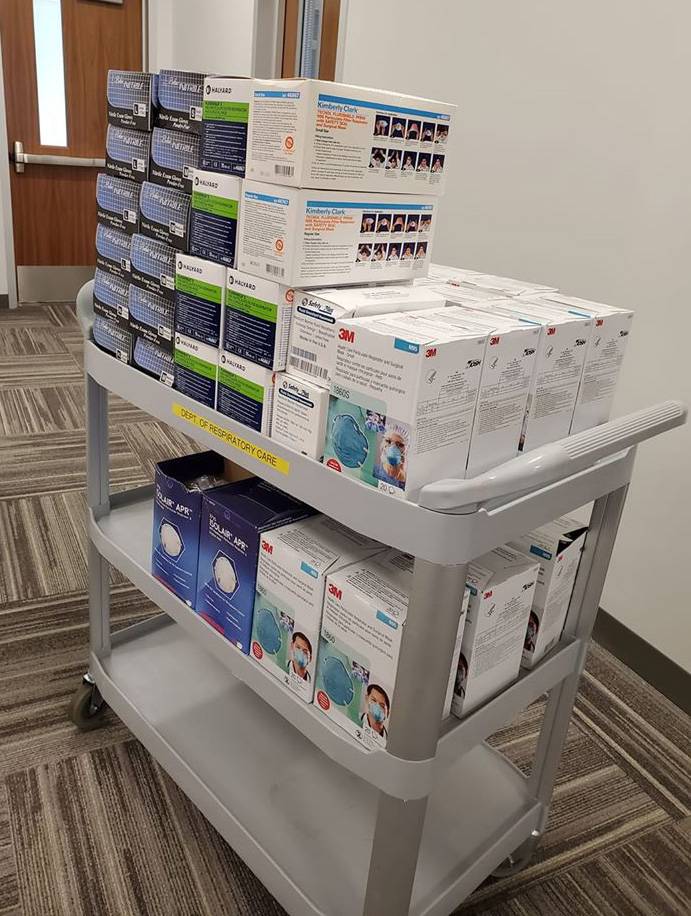 Several academic programs at Texas State University enrich students' learning experiences through partnerships with local medical facilities and healthcare agencies, many of which have been affected by the current outbreak of COVID-19. As healthcare providers face a shortage of personal protective equipment (PPE) during a worldwide pandemic, Texas State departments have come together to donate their available PPE to partners across Central Texas.
The Department of Physical Therapy on Texas State's Round Rock Campus has donated 150 surgical masks to Austin State Hospital, 150 surgical masks to St. David's Georgetown Hospital and four boxes of exam gloves to Dell Seton Medical Center and Hope Thrift.
Dr. Karen Gibbs, a professor in the Department of Physical Therapy, says her colleagues had no hesitation about donating PPE. "We partner with healthcare facilities all over the state who routinely provide clinical education opportunities for our physical therapy students and many of our past graduates serve as clinical instructors," says Gibbs. "We're all family, and at a time like this, we wanted to give whatever supplies we had that could be of benefit."
In a similar spirit, the Clinical Laboratory Science Program (CLS) came together with the Department of Physics to donate PPE to Austin-based Clinical Pathology Laboratories, which has been testing for COVID-19 since March 10. Clinical Pathology Laboratories is a long-time partner of the CLS program and has provided clinical laboratory rotations for several Texas State students. Upon hearing of Clinical Pathology Laboratories' PPE shortage, CLS donated face shields, three cases of gloves and three cases of disposable lab coats. The Department of Physics contributed 5,600 Nitrile gloves, 100 lab coats, 3,000 face masks and 500 N95 face masks.
Other community partners that received donations from Texas State departments include Ascension Seton Williamson Medical Center, which received 12 boxes of gloves and 910 boxes of N95 masks from the Respiratory Care Department, and Central Texas Medical Center, which received gloves and disposable lab coats from Clinical Laboratory Science and gloves from the Biology Department.