Hispanic Outlook ranks Texas State among 2020 Top 100 universities for Hispanics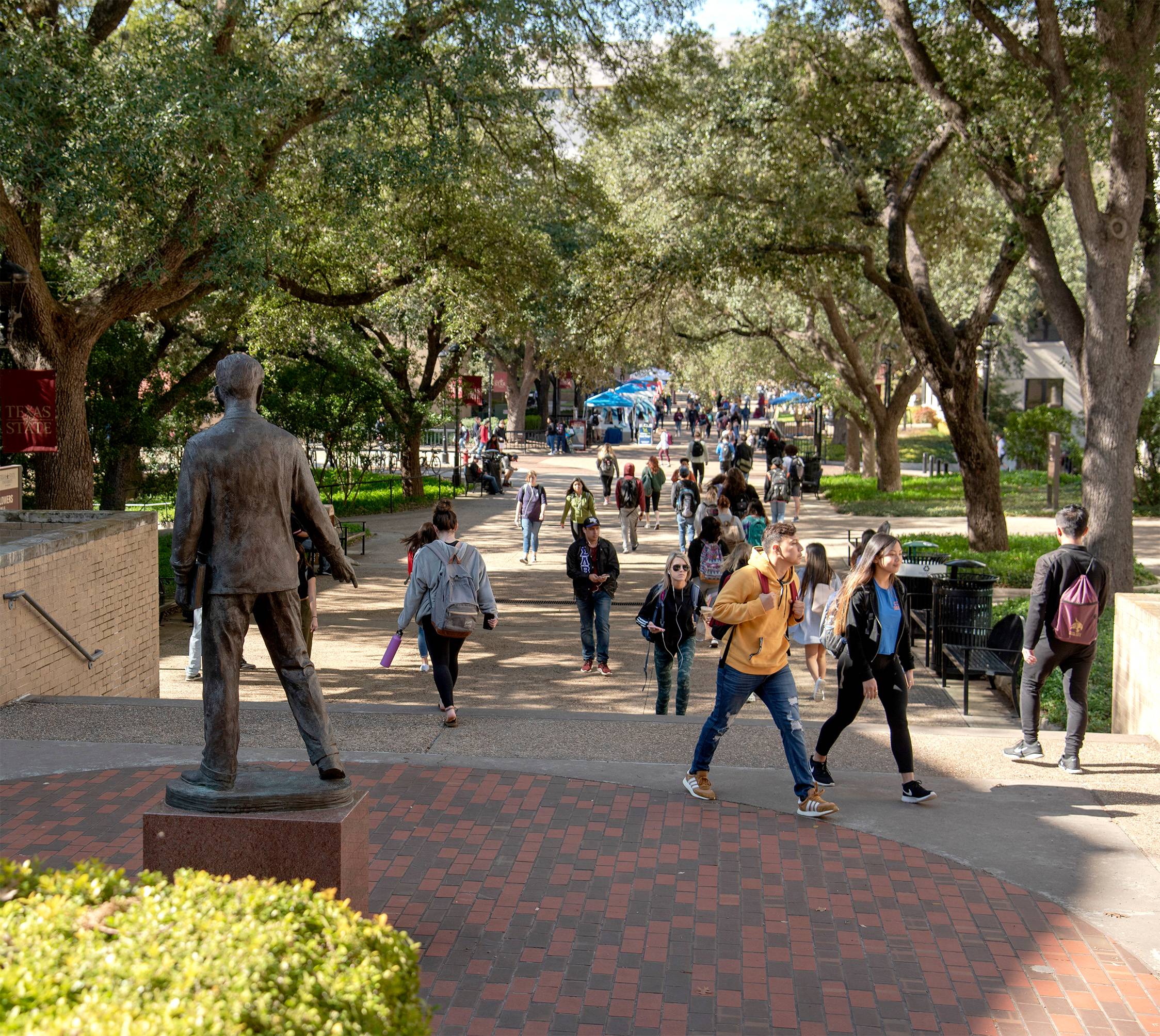 Texas State University has been recognized as one of the "Top 100 Colleges and Universities for Hispanics" in 2020 for enrolling and awarding degrees to Hispanic students.
The rankings were published in the October issue of Hispanic Outlook on Education magazine and are based on 2018-2019 data from the United States Department of Education.
Texas State ranks 21st nationally for total Hispanic enrollment, according to Hispanic Outlook.
Hispanic Outlook also ranked Texas State nationally in five categories for number of degrees awarded:
4th for English language and literature/letters degrees
5th for Parks, recreation, leisure and fitness studies degrees
8th for Communication, journalism and related programs degrees
14th for Bachelor's Degrees Granted to Hispanics
33rd for Master's Degrees Granted to Hispanics
Fall 2020 enrollment for Texas State is 37,849, and the makeup of the student body continues to closely mirror that of the Texas population with 38.7% Hispanic, 11.1% African-American and 2.7% Asian. When all demographics are combined, ethnic minorities comprise approximately 54.9% of the student population. Data from the 2010 Texas census reports the state's ethnic makeup as 38% Hispanic, 11% African-American and 4% Asian.
Hispanic Outlook is a top information news source and the sole Hispanic educational magazine for the higher education community. Hispanic Outlook covers events, news and ongoing trends that affect multicultural institutions of the 21st century.
For more information, visit www.hispanicoutlook.com/education-magazine.