Meadows Center launches Splash Into Science Snorkel Program at Spring Lake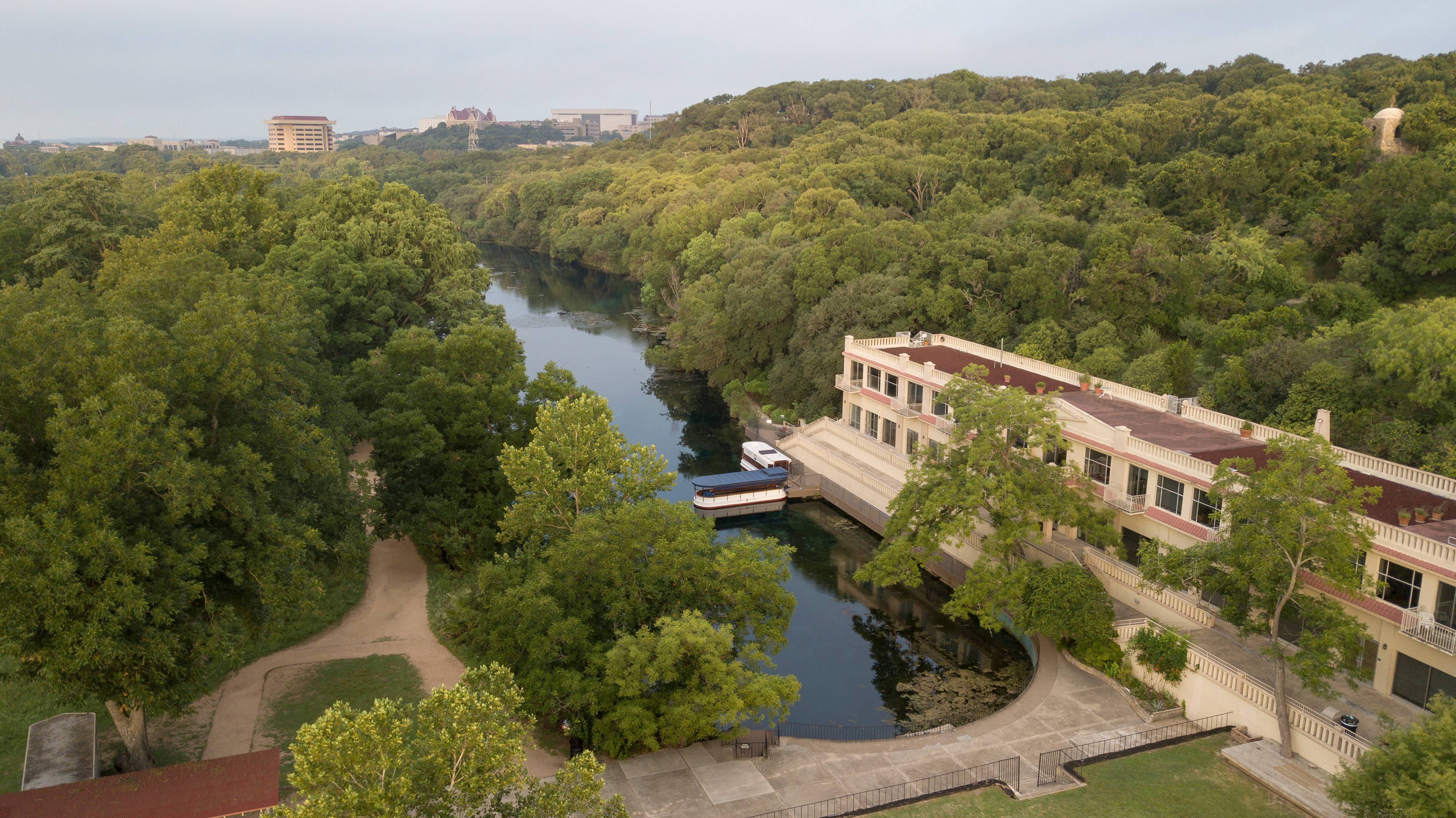 Spring Lake is renowned for being one of the most biologically diverse aquatic ecosystems in the country. While many visitors view Spring Lake's artesian springs and teeming aquatic life on a glass-bottom boat, one can now get a closer look by enrolling in a Splash Into Science Snorkel Program from The Meadows Center for Water and the Environment at Texas State University.
"Splash into Science is an immersive snorkeling program that provides low-impact educational fun," said Rob Dussler, chief education officer. "This program aims to connect guests to the wonders of our local ecosystem and our relationship with the environment."
Spring Lake, the headwaters of the San Marcos River, is an environmentally, culturally and archaeologically significant resource. It is home to spring-fed waters that remain 72 degrees year-round, eight threatened or endangered species and one of the longest persistently inhabited sites in North America.
"With crystal-clear water and exceptional visibility, snorkeling in Spring Lake is a chance to see Texas water at its best," Dussler said.
Through the 45-minute guided course, participants will learn about the unique history and habitat of Spring Lake. Participants can also expect to see a wide variety of fish, turtles and aquatic plants. All gear will be provided by The Meadows Center, including a 5mm wetsuit, goggles, snorkel, fins, life jacket and a dive light (evening class only). No outside gear will be allowed unless it is for prescription goggles.
"Spring Lake is a federally-declared critical habitat, and access is limited to approved outdoor educational and research related activity," Dussler said. "We are very excited to offer a truly immersive educational experience that is in accord with the Habitat Conservation Plan and promotes the understanding and protection of the San Marcos Springs to a wider audience."
Pre-registration is required for the Splash Into Science Snorkel Program. Participants must be 12 years or older to register. To learn more or book a tour, visit http://Snorkel.MeadowsWater.org.