New civil engineering program at Texas State approved by SACSCOC
Jayme Blaschke | March 8, 2019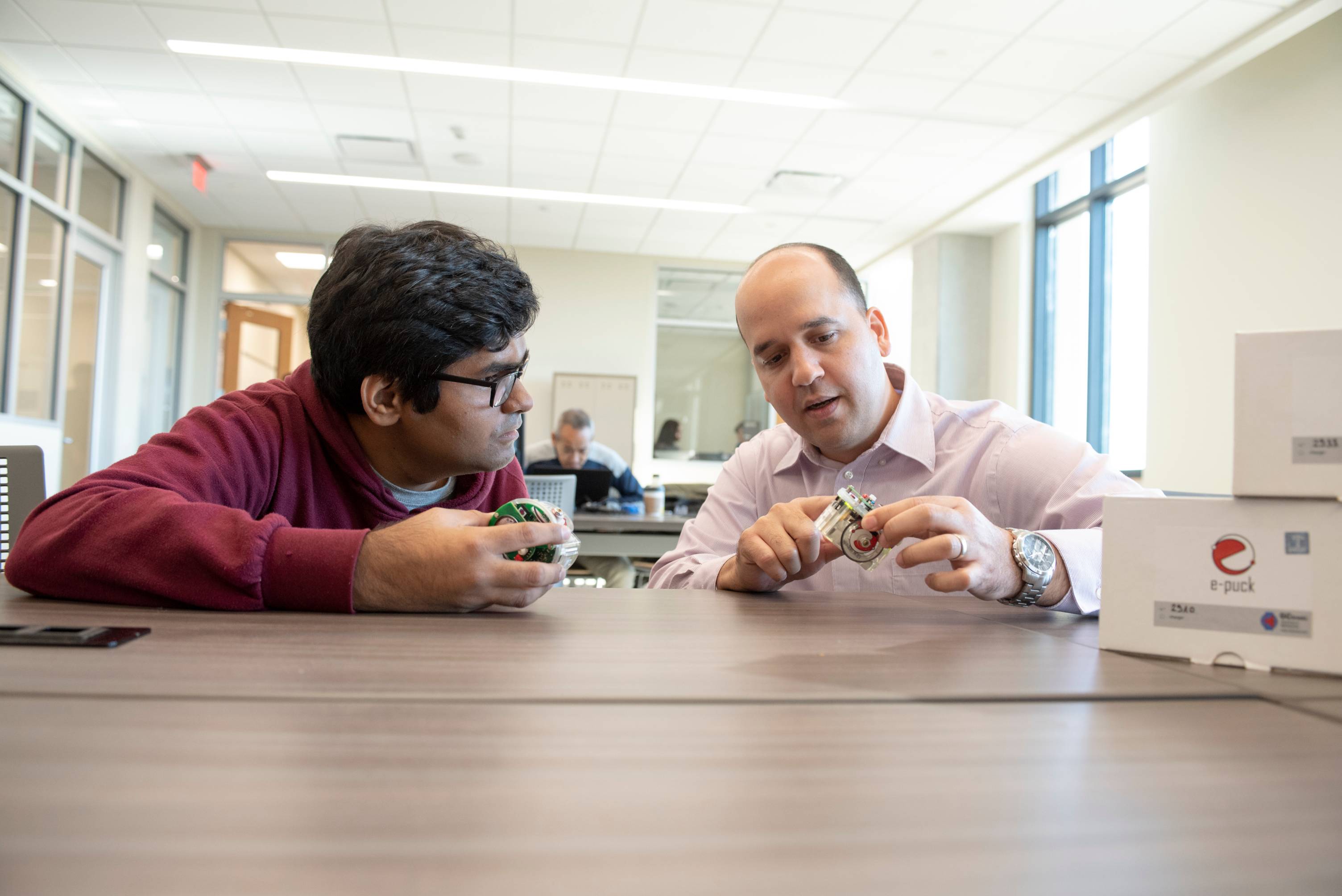 The Southern Association of Colleges and Schools Commission on Colleges has authorized Texas State University to offer a Bachelor of Science in Civil Engineering degree program, the first in Texas with a holistic emphasis on technology-enhanced infrastructure.
The degree program was approved by The Texas State University System Board of Regents in May and the Texas Higher Education Coordinating Board in January. Texas State will begin offering the civil engineering program through the Ingram School of Engineering in the fall of 2019.
"The new civil engineering program will not only address the growing workforce demand, it will enhance Texas State's contributions to the Texas Innovation Corridor, the region stretching from Austin to San Antonio that is home to rapid growth in industry, technology and economic opportunity," said Texas State President Denise Trauth. "Texas State will educate the next generation of civil engineers, prepared to leverage new technologies to enhance public safety, the environment, energy efficiency and ultimately our quality of life."
Texas State's interdisciplinary approach to civil engineering will draw upon existing programs in computer science, electrical engineering, biology, mathematics, and geography. Graduates of the program will have a strong foundation in traditional civil engineering topics combined with a unique education in the emerging field of smart infrastructure technologies. Texas State's program will focus on all technologies, smart or otherwise, which enhance the public safety, economic value, and longevity of municipal and private infrastructure assets. Graduates will be prepared to work with monitoring sensors, communication systems, predictive analytics tools and infrastructure management technologies.
"The profession of civil engineering is on the cusp of fundamental change," said John Schemmel, the Bruce and Gloria Ingram Endowed Chair in Engineering at Texas State. "Technology is making it possible to monitor the performance of buildings, roadways, treatment plants, and bridges with the goals of safe use, retained value, and predictive maintenance. Being fortunate to start with a blank canvas, the proposed civil engineering program at Texas State will be forward-thinking with respect to the needs of the profession and general public."
Nationally, the United States Bureau of Labor Statistics projects that from 2016-2026, employment in civil engineering will grow nationally by more than 32,000 positions, an increase of more than 10 percent. In-state, the Texas Workforce Commission predicts an increase in demand for civil engineers of nearly 24 percent for 2014-2024. That translates into more than 6,000 positions, and an annual shortfall of 750 civil engineers given the current production of existing engineering programs in Texas. Population growth in Texas brings with it a need for civil engineers to design and maintain an expanding modern infrastructure. Texas State's civil engineering degree program will be an important factor in fulfilling that demand and contributing to the economic need of the state.