Texas Stream Team trains 10,000th citizen scientist; lands TCEQ grant to support water monitoring
Valerie Villarreal | November 11, 2018
Texas Stream Team, part of The Meadows Center for Water and the Environment at Texas State University, has been awarded a $427,000 grant from the Texas Commission on Environmental Quality (TCEQ) to expand the program's citizen science efforts and education across Texas.
Texas Stream Team is a citizen scientist water quality monitoring program that is administered through a cooperative partnership between The Meadows Center, TCEQ and the Environmental Protection Agency (EPA). The program is dedicated to understanding and protecting the 191,000 miles of Texas waterways.
"Our citizen scientists are first responders for Texas rivers, streams and creeks," Texas Steam Team Program Coordinator Jenna Walker said. "They are plugged in with their communities and are more knowledgeable about the specific river they are monitoring, as opposed to a resource specialist who may live 100 miles away."
Texas Stream Team is one of the longest-running and most successful citizen science programs in the nation. Recently the program trained its 10,000th citizen scientist, a milestone for all Texans and Texas waterways.
"I'm really proud of all of the current and past volunteers and staff for the dedication over the years to achieve this goal," Walker said. "I think it really speaks of our organization as a whole that we are a team - it took all of us to get here. It's something that our state-wide partners and citizen scientists should be proud of."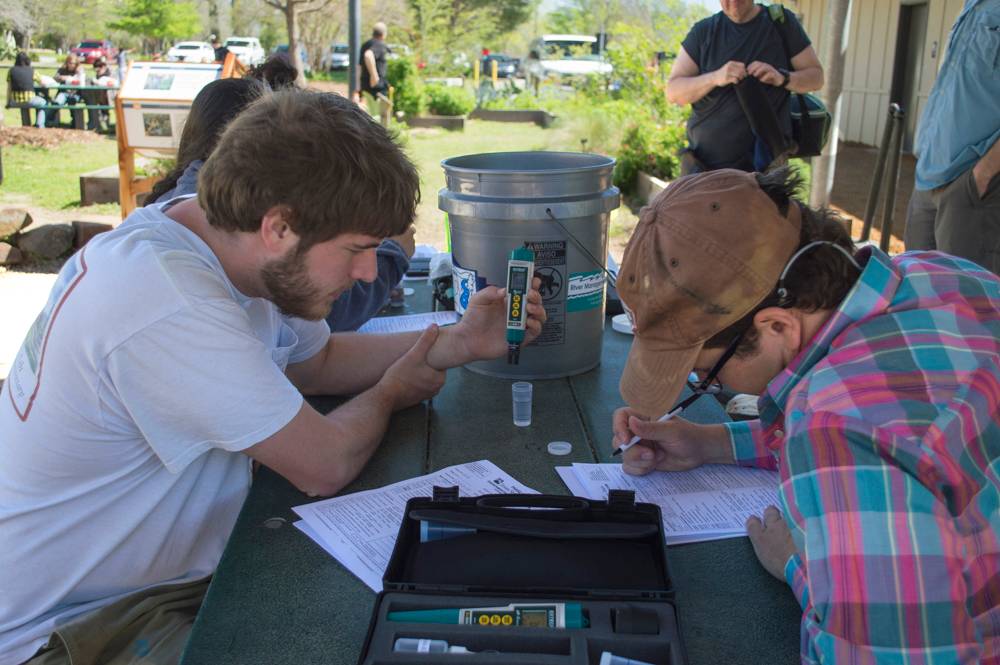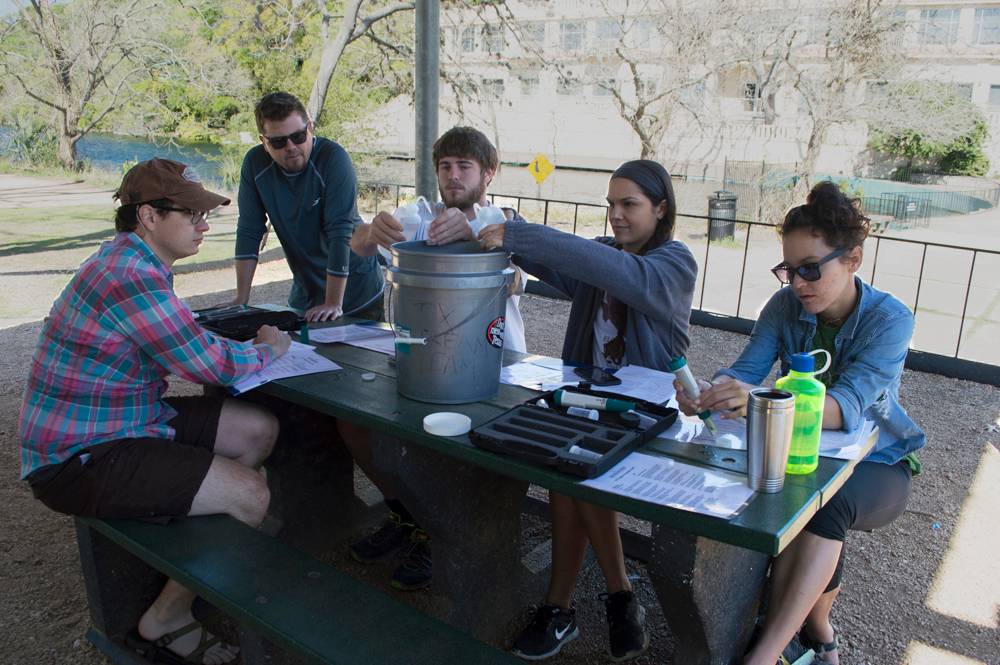 Citizen scientists are trained to test and collect data for water quality parameters such as temperature, pH, dissolved oxygen, bacteria and nutrients. Each month, volunteers monitor water quality and conduct field assessments at a designated monitoring site. This data supports academic research, protection efforts and serves as an early warning system that alerts water management organizations of threats to water quality.
"Water levels and conditions can drastically change from one area to the next, so water quality monitoring is essential to protecting the environment, human health and supporting the management of freshwater resources," Texas Stream Team GIS and Data Management Associate Laura Parchman said.
Citizen scientists participate in watershed education, nonpoint source pollution prevention trainings and educational programs to gain a deeper understanding of Texas' water resources, knowledge water professionals say can be used to help make informed environmental decisions on the community level.
"They [Texas Stream Team] put the knowledge into the communities for people who want to go out and understand Texas waterways," EPA Environmental Scientist Mike Bira said. "The educated public will hopefully elect legislators who understand how precious a resource water is and continue to fund our efforts."
By 2050, it is projected that 40.5 million people will be living in Texas—11.8 million more people from the estimated 28.7 million people living in Texas today.
"We have to get a whole lot smarter about how we use water and the way to get smarter is help the public understand how to protect this resource," Bira said. "Educating the public from conservation all the way through use and reuse."
In 1991, Texas Stream Team, then known as Texas Watch, secured funds to create the volunteer monitoring program. The idea that became Texas Stream Team started in the late 1980s when Dave Buzan, founder of Texas Watch, was managing TCEQ's Surface Water Quality Monitoring Program.
"We were doing a lot of water quality monitoring, but there were still many areas around the state that nobody was monitoring and nobody was looking at," Buzan said.
Buzan said Texas was going through water quality issues. He thought it was important to educate citizens to help them understand water issues and the science behind them.
"Then, like now, citizens get concerned about water quality issues," Buzan said. "We knew it was important to find ways to engage, educate and encourage the public to become stewards of our Texas waterways."
Recently, Texas Stream Team launched a new Waterways Dataviewer to increase accessibility of water quality data collected by trained citizen scientists at monitoring sites across Texas.
"We split the old Dataviewer into two different parts: a Dataviewer with data entry for account holders and a data map that will allow the general public to see where our program is monitoring water quality in Texas," Parchman said.
The Waterways Dataviewer allows for individual account holders to view and enter data. Group account holders can now create reports and graphs of their data. All account holders can attach photos and documents to their datasheet. The Waterways Dataviewer can be accessed online at Dataviewer.JoinStreamTeam.org.
The data map for the general public shows the locations of active and inactive Texas Stream Team monitoring sites, and waste water outfalls. Texas Stream Team is currently working on adding the complete collection of water quality historical data. The data map can be accessed online at WaterwaysDataviewerMap.JoinStreamTeam.org.
To learn more about Texas Stream Team and how to get involved, visit www.JoinStreamTeam.org or email txstreamteam@txstate.edu.