Tubing destination, sacred natural resource — or both?
Matt Joyce | April 6, 2023
The San Marcos River provides a case study for Dr. Christina Lopez's research on human-nature relationships and environmental stewardship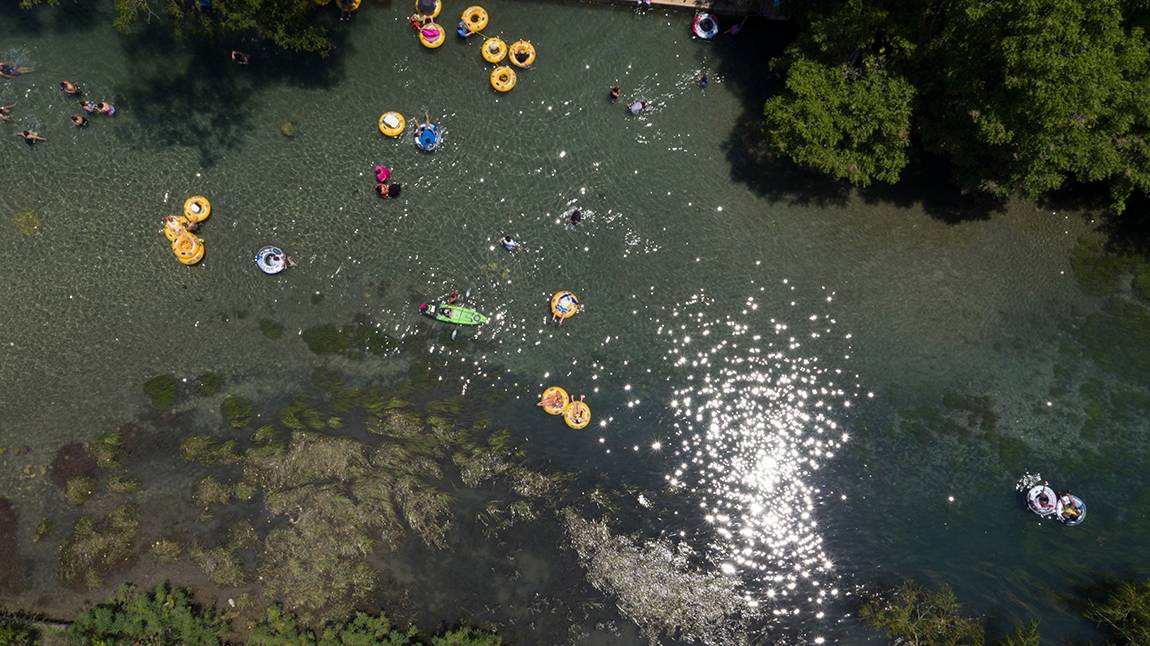 From her office overlooking Spring Lake, Dr. Christina Lopez has a view of the curious tourists, strolling locals, and excited schoolchildren who navigate the paths and exhibits surrounding the headwaters of the San Marcos River.
It's a fitting location for Lopez, a geographer whose research explores human relationships with nature and what motivates some people to take an active role in environmental stewardship.
"This area is an interface of different geographical regions—the Balcones Escarpment, the San Marcos Springs, and the Blackland Prairie that leads to the coast," said Lopez, coastal coordinator for Meadows Center for Water and the Environment at Texas State University.
"It all creates this exceptional river system that's so embedded in the lives of students and residents, and that also brings people from all over the world," she adds. "So, if you're presented with this sort of asset, how are you going to respond? How do you behave? How do you protect it, or not?"
Lopez, who's also a lecturer in the Department of Geography and Environmental Studies, has tackled such questions through multiple lenses, including in her dissertation and a series of published papers.
Lopez's dissertation analyzed numerous factors that motivate volunteer participation in two environmental education organizations and how volunteerism influenced broader activities by those volunteers. The two organizations were the Texas Stream Team, a Meadows Center-based effort to train citizen scientists to conduct water-quality monitoring across the state; and the San Marcos Greenbelt Alliance, a nonprofit that advocates for local natural spaces, including trail building and educational programs.
Lopez's most recent paper, published in March in the journal Geographies, is titled "Nature-Human Relational Models in a Riverine Social-Ecological System: San Marcos River." Coauthored with Madeline Wade, geography graduate student, and Dr. Jason Julian, professor of water resources in the geography department, the paper analyzes responses to a survey of more than 3,000 students, residents, and tourists regarding their opinions of the San Marcos River, which is a "social-ecological system."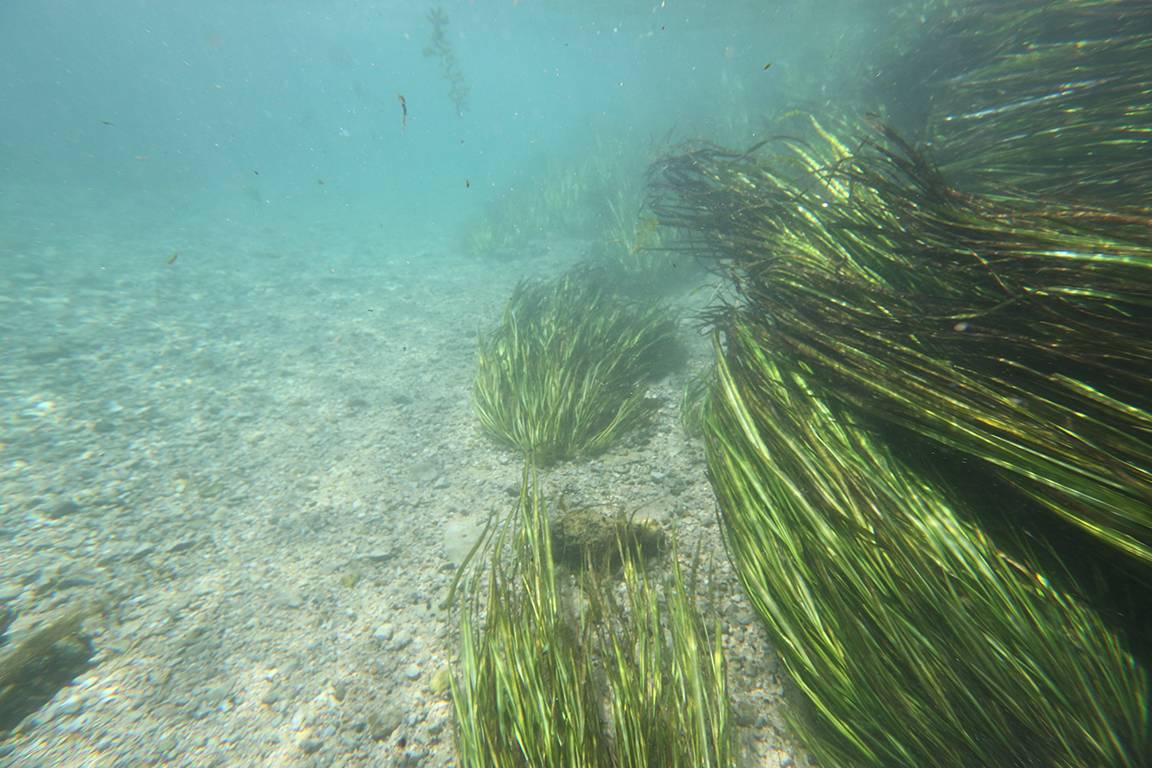 At a time when the City of San Marcos is engaged in comprehensive growth planning that includes considerations for San Marcos River access and protection, the authors sought to provide decision-makers with data for their decisions. "It provides nuance to understanding environmental values for the purposes of environmental management," she said.
Lopez and her collaborators set out to interpret the survey responses outside of the traditional geography measures for studying peoples' valuation of a social-ecological system as either utilitarian or intrinsic.
In this case, a utilitarian viewpoint would see the San Marcos River as a means to an end, such as a tubing destination that could be replaced by another river. "We have survey comments from a variety of people that say, 'I don't understand why there's grass in the river — clean the river and get the seaweed out," Lopez said, noting the grass in question is the endangered Texas wild rice that's endemic to the river.
An intrinsic viewpoint, on the other hand, values the river as an invaluable and irreplaceable resource. "Some respondents said they valued the river's habitat and the beauty so much that they would be willing to stay out of the river if it meant protecting it,'" Lopez said.
Lopez, Wade, and Julian wanted to broaden their assessment to incorporate a relational model that accounted for more varieties of opinions, assessing where students, residents, and tourists fell on a spectrum of river relationships—from detachment to domination, utilization, stewardship, or wardship. The authors ultimately found that while a minority of respondents described the river as little more than a party spot, stewardship ranked highest across all categories of respondents.
Lopez said her team intends to share their results with the City of San Marcos to help inform decisions about river management.
"The city recently opened up a lot more river access because they say that people demand it," Lopez said. "But our study shows that in general, people don't want the river to be exposed to too much traffic. Everything's in balance, a trade-off. If you open the river to more recreation, you're losing water quality, you're losing habitat, and you risk losing those species that are so iconic to this area."
Lopez and her collaborators say they hope their approach to analyzing the relational values that people profess for the San Marcos River could be deployed to other social-ecological systems or for additional local studies.
"The San Marcos River provides a unique case study of all these different users interacting within this same space," Lopez said.