McCoy College of Business to hold "Feed the Funnel" event to combat food insecurity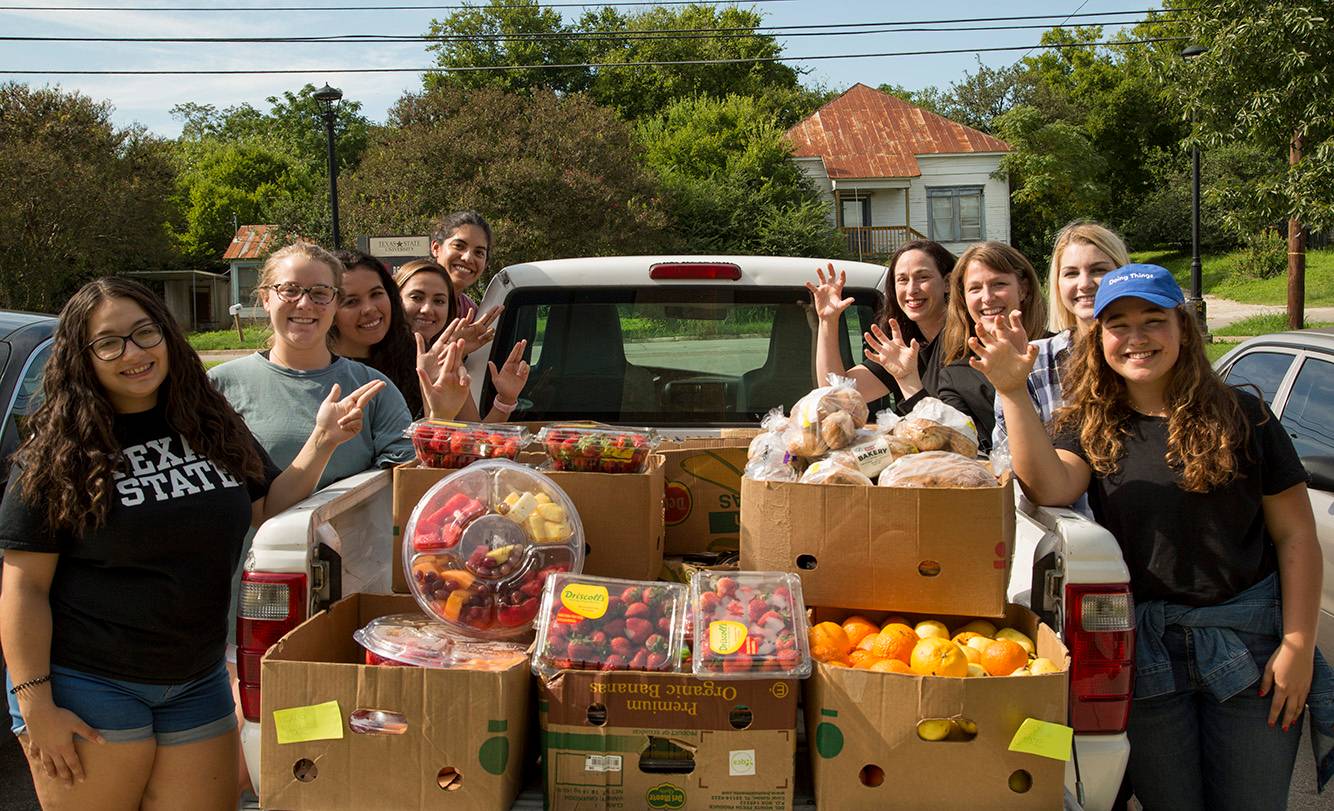 As part of the McCoy College of Business' 50th anniversary celebrations, the college will host a community service "Feed the Funnel" event on March 6 at Texas State University to help address food insecurity in Hays County.
The event will be held 11 a.m.-1:30 p.m. at the Paul and Pat Gowens Family Pavilion at Bobcat Stadium. "Feed the Funnel" is sponsored by H-E-B with support from McCoy's Building Supply.
Dozens of student, faculty and staff volunteers, along with Boko Bobcat and H-E-Buddy, will pack 20,000 shelf-stable meals assembly-line style, which will be donated to the Hays County Food Bank. A portion of the meals will be allocated to Texas State's Bobcat Bounty program. Representatives of the Hays County Food Bank will be in attendance.
"Feed the Funnel" is put on in cooperation with the Pack Shack, an Arkansas-based non-profit that works to supply provisions and opportunities for neighbors in need.
Over five decades, McCoy College has driven innovation academically, in research and in creating opportunities for students to excel and thrive. Since 1970, the college has expanded degree options and added world-class faculty who bring unique experiences and insights to their students, as well as forged active community partnerships and created dynamic research centers.