How Texas State Students Connect to Mentors
Plus, tips on being a good mentor or mentee
A Message from Victoria Black, Director of Personalized Academic and Career Exploration (PACE) Peer Mentoring at Texas State University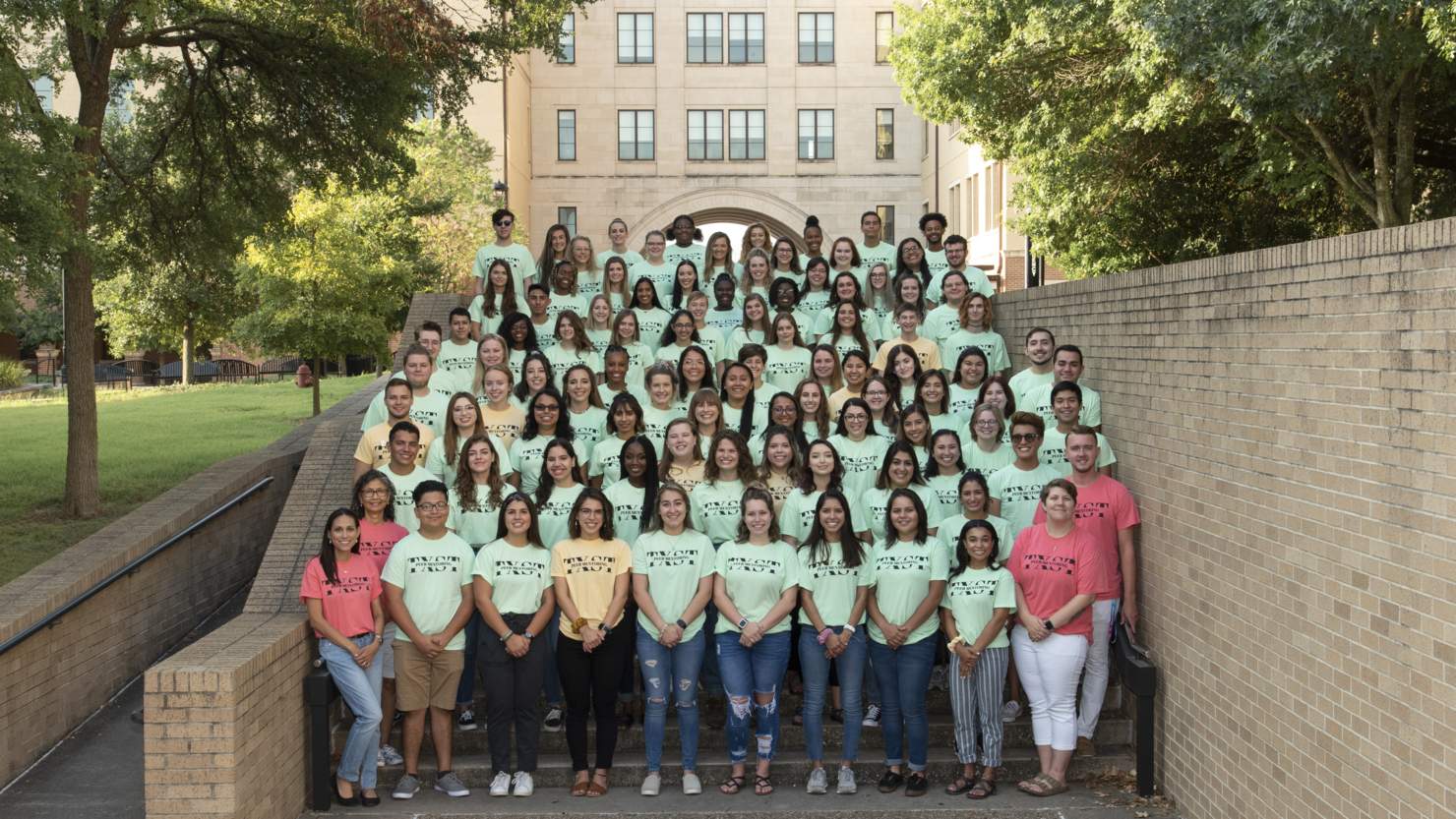 Mentoring is often praised for its impact on people's lives. Mentoring can take many different shapes depending on personal interests, program goals and institutional objectives. The symbolic nature of the relationship has transcended time, gender, and culture, and mentoring is thriving today in almost every industry.
In higher education, mentoring partnerships have existed almost as long as higher education itself and are often portrayed as a successful, more advanced individual providing wisdom, guidance, and support to a mentee throughout a mutually developmental journey.
Mentoring works, and we truly embrace mentoring for our all members of our Texas State Community – formally and informally.
Freshmen and First-Year Students:
At Texas State, all first-year students receive a peer mentor as part of their PACE experience. To help students academically and socially transition to Texas State, PACE Peer Mentors are upper-class students placed in University Seminar and provide in and out of classroom support. The diverse Peer Mentors demonstrate academic integrity, responsible decision-making, and help students get connected to co-curricular activities. They hold office and Bobcat (study session) hours each week, and plan out of classroom activities. Peer Mentors meet at minimum twice a semester with their mentees and are committed to a student's success during their first year. Peer Mentors are selected based on their proven academic record, leadership ability, mature judgement, self-confidence and interest in helping first-year Bobcats.
Second-Year, Continuing and Transfer Students:
So what happens after a student's first year is complete? Students can choose to continue a formal mentoring relationship by participating in Bobcat Bond, a program of the Retention Management and Planning Office, and other organic mentorship experiences. Through Bobcat Bond, returning and transfer students apply to be matched with a peer mentor. The greatest benefit of having a mentor is the opportunity to meet and spend time with someone who cares about students' well-being. It has also been proven that mentored students have higher GPA's and stay at Texas State longer than the general student population. It's also a great way to get connected and involved on campus.
Other Mentorship Opportunities
In addition to these university-wide mentorship programs, individual colleges, departments and campus organizations can operate their own mentorship programs that are often specific to certain academic disciplines or career paths.Although there are several mentorship programs at Texas State, you do not need a formal structured program to engage in mentorship. At any point in our individual lives, mentoring relationships can help shape our trajectory and learning experiences, providing guidance and support along the way. Chances are you are part of a mentoring relationship right now, or perhaps you are seeking mentorship or want to help someone else's development.
Here are five areas to consider as you engage in or assess your mentoring partnerships.
1. Understand reciprocity. Mentoring is a two-way street. Whether you are the mentor or the mentee, you bring something to the partnership. We often are misguided in the idea that mentees are the only individuals intended to grow in the relationship. True mentorship allows both mentor and mentee an opportunity to be malleable and contribute equally to the partnership. Communication that is mutually beneficial is key to a successful mentoring relationship.

2. Assess "mentorability." Mentorability is the willingness to be mentorable and places the ownership on the mentee to be in the driver's seat. In its truest form, mentoring doesn't just happen naturally. It takes work. It takes not only a time commitment and an investment of one's own thoughts, ideas, and emotions, but an overall contribution of emotional security and full acceptance of connectivity. This takes preparation and evaluation for both mentor and mentee. When you assess your own mentorability or those of who you are mentoring, you are examining how best to approach and engage in the partnership.
3. Invest in the relationship. Time and commitment are significant contributors to a successful partnership. We all lead busy lives, but dedicating minutes of your day or hours of your week will show your mentor/mentee that you are invested in the partnership. Remember the word mentoring means enduring!

4. Allow yourself to be vulnerable. Mentoring can be complex. Vulnerability allows both parties to enter a space where candidness permeates and honest dialogue can occur. This may foster authenticity and the building of an improved you, or at minimum, a changed you. It has the potential to transform both mentor and mentee into better versions of themselves.

5. Develop rapport. Developing rapport early and reviewing it often allows mentoring partnerships to thrive. If you're the mentor, build a level of trust with your mentee so you can provide continuous support and guidance. If you're the mentee, work to move out of your comfort zone when you feel secure in the relationship. Fostering a trustful and supportive relationship can allow a mentoring relationship to be transformational.
Remember:
You don't need an official title of mentor or mentee to engage in a mentoring relationship. All it takes is a mutual commitment and desire to engage in a developmental relationship. Don't underestimate a coffee/lunch invite or email exchange asking for major or career advice. It can be a start of an important and formative relationship.
If you are part of a mentoring relationship already, great! Cultivate it. Continue to assess your "mentorability." And don't forget to celebrate it. If you are not in a mentoring relationship yet or you want to improve your mentoring relationships, it's never too late to start.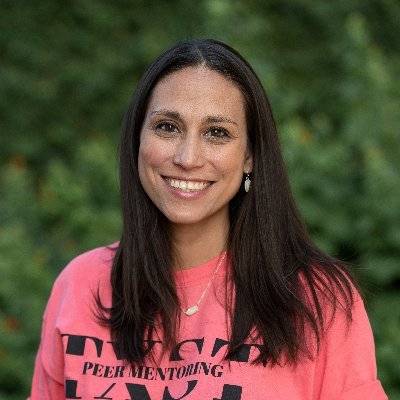 About Victoria Black
Victoria Black is the Director for PACE Peer Mentoring at Texas State University and a 4th year doctoral candidate in the Program in Higher Education Leadership at UT Austin. Her research interests include college access for first-generation students, first-year student success, working mothers in student affairs, and the concept of mentorability. She has shared mentorability across multiple messages inspiring others on how to help enhance their mentoring partnerships by examining their role and responsibility as a mentee. In 2019, she led a TEDxTexasStateUniversity Talk titled "No One is Talking to the Mentees," about how to assess and reexamine your own mentorability as you engage in everyday developmental relationships. Originally from La Joya, TX, she received a BA in Psychology from the University of Texas San Antonio and a M.Ed. in Counseling and Guidance from Texas State University.