Latin Music Studies program hosts 19th annual Feria del Mariachi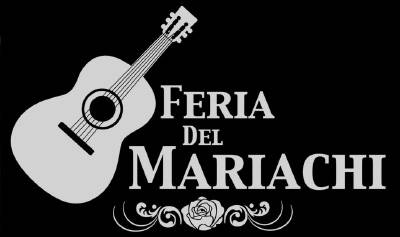 By Jack McClellan
Office of Media Relations
May 3, 2018
SAN MARCOS – The Latin Music Studies program at Texas State University will hold the 19th annual Feria del Mariachi on Saturday, May 5.
The festival concludes with a public concert at 7:30 p.m. at the Patti Strickel Harrison Theatre. There will also be a mariachi competition, beginning at 9 a.m., and a matinee concert and awards ceremony at 4:30 p.m.
Mariachi Nueva Generación, Texas State's mariachi band, will participate in the festival, including the final concert. Established in 1997, Mariachi Nueva Generación has become a leader among university mariachi bands in Texas. In addition to hosting the annual Feria del Mariachi, the group maintains a busy touring schedule and engages students from all over Texas in workshops and clinics.
This year's concert is a tribute to the music and career of Beatriz Llamas, "la Paloma de Norte." Llamas—a renowned mariachi singer and mother of Latin Music Studies coordinator and Texas State professor John Lopez—began her performing career at age 15 in San Antonio, eventually performing at Madison Square Garden in New York City. She was inducted in the Tejano Music Hall of Fame in 1995 and in 1999 into the Tejano Conjunto Hall of Fame. She continues to perform at local venues in San Antonio.
In addition to the Mariachi Nueva Generación, the concert will feature special appearances by Alberto Alegre, Blanca Rodriguez, Karen Zavala, Martha Garza and Jessica Gaza Tijernia.
Tickets for the concluding concert are available at txstatepresents.com. General admission, which includes the performance, parking, and a processing fee, cost $18. Students tickets run $10.
Feria del Mariachi seeks to promote mariachi education and culture in schools and the community by exposing students to successful figures in the mariachi community and providing them a chance to meet other young musicians.
The event is sponsored by the Latin Music Studies and the Mermaid Society of San Marcos.
For more information, visit feriadelmariachitxst.weebly.com/.
About Texas State University
Founded in 1899, Texas State University is among the largest universities in Texas with an enrollment of 38,694 students on campuses in San Marcos and Round Rock. Texas State's 184,000-plus alumni are a powerful force in serving the economic workforce needs of Texas and throughout the world. Designated an Emerging Research University by the State of Texas, Texas State is classified under "Doctoral Universities: Higher Research Activity," the second-highest designation for research institutions under the Carnegie classification system.